I had always wanted to attend the Logie Awards. It's television's night of nights; glamour on steroids.
I'd worked the event a few times, but never as a guest. Everyone always looked like they had such a great time and I had serious FOMO. I dreamed of one day walking that red carpet, looking tall and graceful and commanding movie star-style treatment.
And then, we got the phone call. My husband was nominated for a Gold Logie, and I would be his plus one.
But wait — who was I kidding? I'd only had a baby six months earlier, and I had struggled with the lack of sleep that comes with a cherub with reflux. My only form of support during those early, harrowing hours was a Cadbury Twix bar (OK, fine — several Cadbury Twix bars).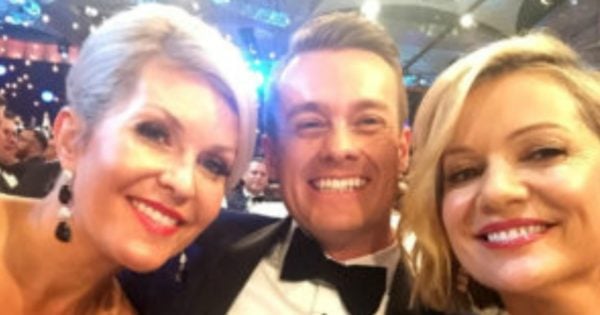 Even though I'm lactose intolerant, I had given in to my insatiable cravings for iced chocolates piled with double cream in my last months of pregnancy, and my thighs had paid the price.
I pictured myself walking down that red carpet. Bright lights from above; cameras flashing from every angle; nowhere to hide flabby, untoned body parts; my dimpled bottom and thighs bouncing along the red carpet.
My dream of attending the Logies as a glamorous movie star was turning into a nightmare.
I had been eating healthy, following a healthy diet and taking care of myself, but the progress was slow. I was breastfeeding and only really allowed to lose a quarter to a kilo per week.
In my mind, I would be back to my goal weight in about… four years. I was OK about it at that point – I could hide out for a few years until I got back into shape. I was comfy in my activewear, hair pulled back in a sloppy "do". I was a mum of two little kids, so people half expected that. I was far from glamorous.