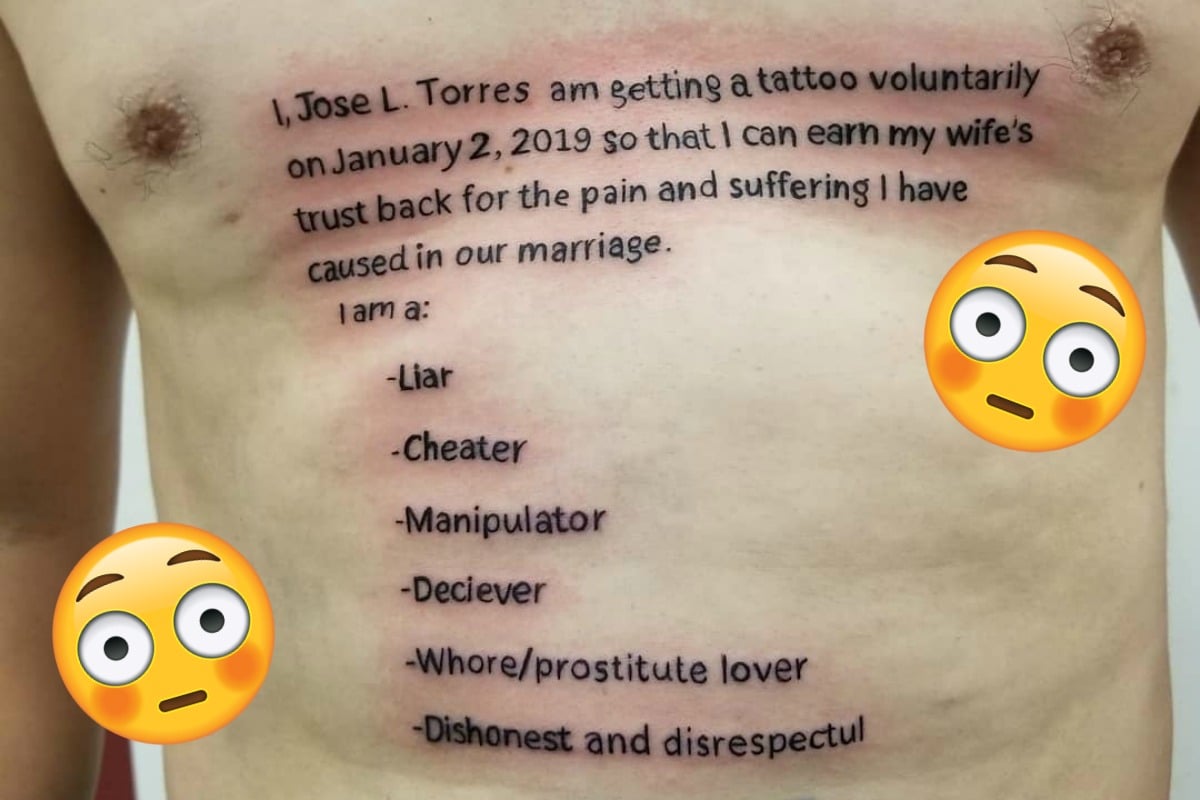 After being caught out cheating on his wife, Jose L. Torres decided there was just one way to win his wife's trust back.
He got an awfully huge, spelling error ridden stomach tattoo.
Sprawling down his chest to just above his belly button, the tattoo read like an incredibly strange contract.
"I, Jose L. Torres am getting a tattoo voluntarily on January 2, 2019 so that I can earn my wife's trust back for the pain and suffering I have caused in our marriage," the first paragraph of the tattoo read.
"I am a liar, cheater, manipulator, whore/prostitute lover, dishonest, and disrespectful."
To make matters even worse, the tattoo featured the words 'deceived' and 'disrespectful' spelt incorrectly.
And that's not even the worst part.
Not only did the two paragraphs slant awkwardly across the man's chest, they appear to be written in Comic Sans font. AKA the font that pretty much screams 'don't take me seriously'. Nice.
so we gonna pretend that they didn't spell disrespectful wrong LMAO pic.twitter.com/TrcygStjTW

— ᴊᴏɴᴀᴛʜᴀɴ ???? (@jonathansbetter) January 4, 2019