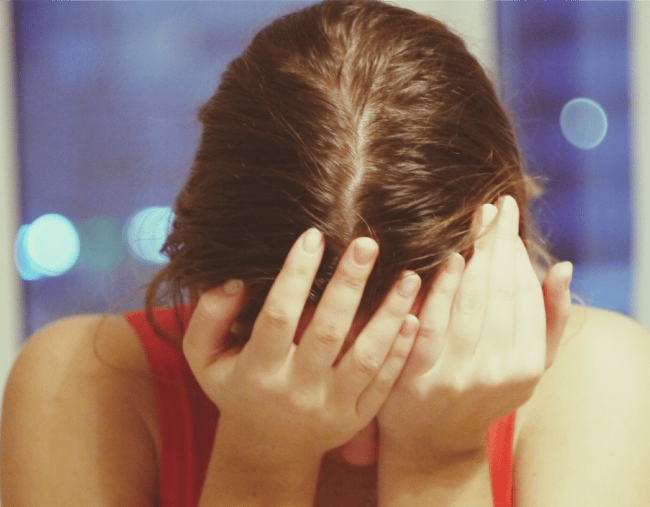 I bet you're expecting a tell-all story about my husband's scandalous affair, or perhaps a tale about me finding text messages from another woman on his phone.
Maybe even a shocking recount of me discovering my husband's attendance at a wild stag night filled with strippers?
I'm sorry to disappoint, but I have none of those things to report. Nothing even remotely juicy (well, not about my husband, anyway).
You see, my husband really is an upstanding and trustworthy guy. I've never found so much as a slightly incriminating email or a questionable link in his browser history. Nor have I heard any whispers on the grapevine of him acting like anything but a nice married guy (he even came home early from his own stag night because he didn't want to go to the strippers. His friends went without him.) Despite this, I still don't trust my husband to be faithful to me.
I haven't been cheated on in the past (that I know of), my father didn't leave my mother for another woman and my husband has never done anything to make me even remotely suspicious. So why the paranoia, you ask?
Here's why.
I'm sitting in the waiting room at the doctors, mindlessly scrolling through Facebook to kill some time. A photo of a guy I used to work with pops up. Let's call him Mr Wednesday. The picture shows Mr Wednesday standing beside his beautiful blonde wife, his arm affectionately around her, the caption reading, 'Twelve years since I asked this beauty out on a date. Never thought I'd get so lucky and marry her!'
Funny, I never thought he'd get so lucky either, because around 10 years ago when I was single and he was supposedly in a long-term committed relationship with this blonde beauty, he cornered me in the work carpark and said 'Let me come back to your place,' while trying to shove his hands up my top. When I asked 'What about your girlfriend?' he replied, 'She's like Jennifer Aniston and you're like Angelina Jolie. No man can resist Angelina.'
While I found his comment flattering, I also found it quite eye-opening, because I'd always thought that if a man found someone who was the equivalent of Jennifer to date, he would stop perusing Angelina. Apparently not so. This guy went on to send me flirty text messages every Wednesday night after we worked the late shift together. I feel guilty thinking about it now, but I used to respond, even knowing he was in a relationship (I was young and single and he was cute, OK?!).