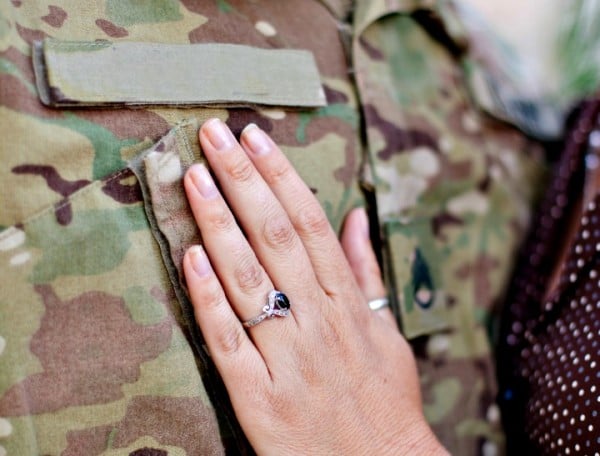 I'm writing this today with tears in my eyes and trying to take deep breaths as I reflect on the life of an army wife. I thought I knew what I was getting myself into…
When I met my husband, we fell in love. We got married and had a beautiful little boy who is now 15 months old. But what I now realise is that no matter what I do or how many times my husband leaves and comes home again, I will never be okay with being an army wife.
You're probably thinking that there are people who have it worse – and I fully understand and accept that. But unless you are the wife of a man who is away more than he is home, you will never understand.
When I read stories about FIO mothers and single parents, I completely sympathise but everyone deals with life and their circumstances differently. Sometimes I wonder if I was a single mother, at least I could accept that I was on my own and move forward, instead of forever waiting for someone to come home, only for him to only leave again the next week.