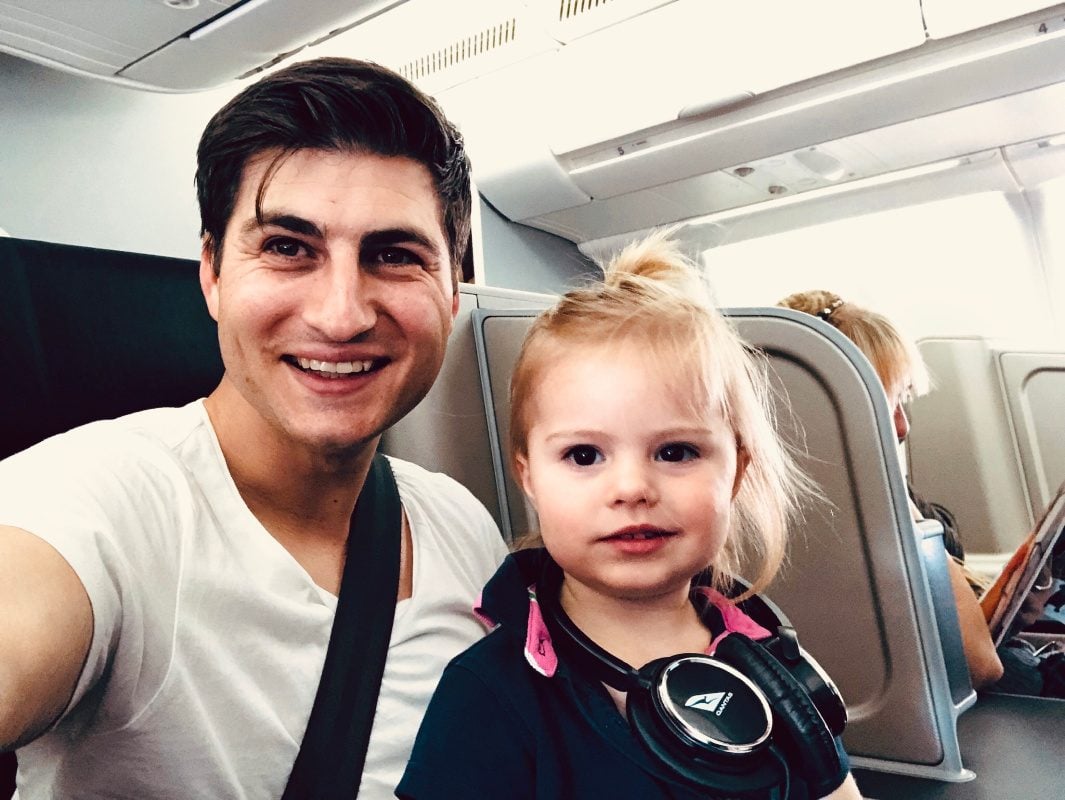 Over the last two years my daughter, wife and I flew together to New Zealand, Malaysia, Singapore and Bali. We also travelled within Australia four times. On each of those flights, we all flew for free or at a fraction of the price. Here's how we did it.
Frequent Flyer Points.
Most airlines have a frequent flyer program. In Australia, the two big ones are Qantas and Virgin. The basic idea is that if you sign up to their frequent flyer program, you can start earning points that can be used to pay for or subsidise flights on their airline.
Once you're a member of their frequent flyer program, the most straightforward method to earn points with these airlines is to pay for flights with them. Every flight will earn a certain number of points. The more expensive the flight, the more points you earn.
More tips from savvy travellers here. Post continues after video. 
Another way you can earn points with these airlines is through buying products or services from stores who have an affiliation with the airline. For example, at the time of writing, you can earn Qantas frequent flyer points by shopping at Apple.
The challenge with these two methods is that it's a slow burn. A one-way economy flight to Sydney with Qantas is 8000 frequent flyer points. Using the example of Apple, currently, you get three points for every one dollar spent at Apple. That means you need to spend $2667 at Apple to get a flight that costs around $200.
If you're spending a lot of money at these stores already, you could take the view that you may as well get some frequent flyer points out of it. That being said, it's clearly not a fast track to flying anywhere you want for free.
Credit Card Points.
You can go a step further and start using a credit card that has a rewards program. The way this works is a credit card provider gives you points when you spend money on your card.
American Express is one of the most well-known credit card rewards providers, but there are plenty out there. Most financial comparison websites like Finder.com.au or RateCity.com.au will offer a huge list of credit cards with rewards programs.
The requirement here is that the rewards program needs to either be a frequent flyer program, or you need to be able to convert any points you earn from your credit card rewards program to frequent flyer points.