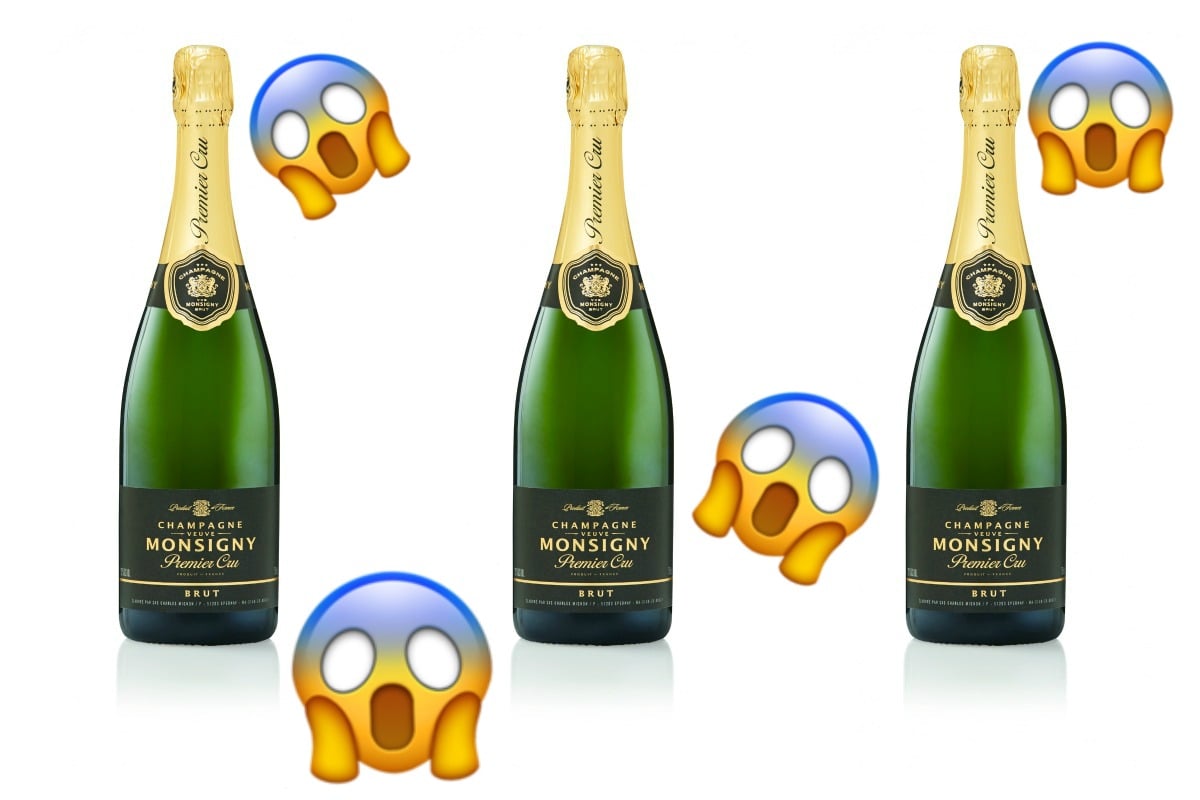 We know it's probably too soon after the weekend to start talking about wine, but this is very important news for booze lovers.
…Plus, who are we kidding; it's never too early in the week for wine. Especially champagne.
We know what you're thinking: "But champagne is for fancy people", maybe even: "But I don't own champagne flutes."
Stop that negativity at once.
Aldi has a bottle of bubbly on sale for $25 right now, and we won't tell anyone if you drink it out of a coffee mug.
(Or you could buy some flutes when you get there – they sell those too.)
If we've learnt anything this year it's that supermarket giants Aldi don't mess around when it comes to good-quality drop at very attractive prices.
(Translation: It tastes 1000 times better than goon).
In fact, just last week they won two major awards for their $6.99 bottle of red.
And their Monsigny Champagne Premier Cru is just as impressive – with a Sydney International Wine award of its own.
Here's what else we know about our favourite new fizz:
It's actually made in Champagne, France (yes – this is the real deal, people), and it has "subtle brioche and pear citrus notes" and a "seductively elegant palate"…which sounds very good to us.
It's also described on their website as "fresh and full with loads of finesse and style" so it's perfect for you – my fresh and stylish friend.
So grab yourself a bottle (or several if you want to stock up for festive season) and clink on home.
What are you waiting for?
Oh, and have you seen their heart warming, quintessentially Aussie Christmas ad below? It's pretty cute.