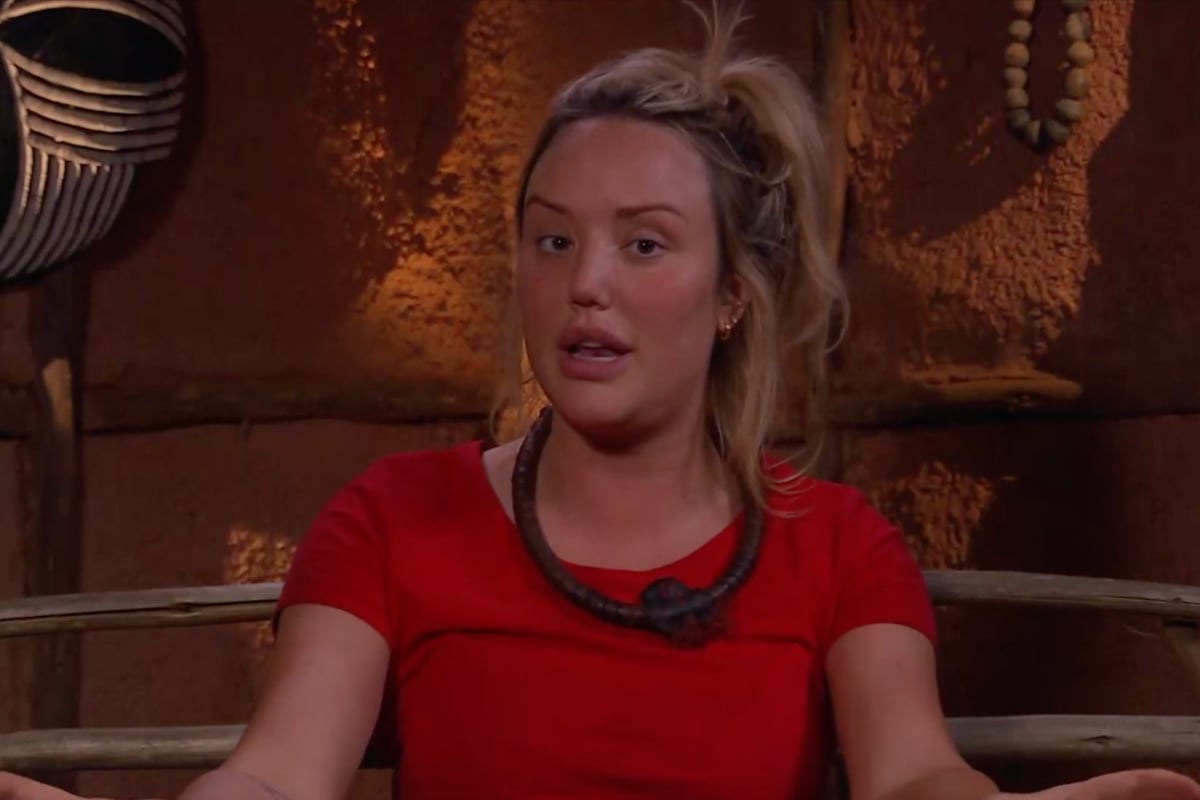 On Sunday night's episode of I'm A Celebrity… Get Me Out Of Here!, Charlotte Crosby delivered a fierce defence of "influencers" after her fellow campmates called it a talentless job.
Charlotte, who considers herself an influencer after gaining a following while on Geordie Shore, fought back immediately when comedian Nikki Osborne said you "don't need any talent" to be an influencer – a job that requires you to build a following on social media and then sell your power to influence your followers to companies.
"You do! You need a lot talent to be a good influencer," Charlotte, 29, responded.
"You think?" Nikki questioned.
"Oh, 100 per cent. Not anyone can be a good influencer," Charlotte explained. "A good influencer is the difference between selling out stuff for a business, or another influencer not even making the business any money."
Watch this exclusive snippet from tonight's episode of I'm A Celebrity… Get Me Out Of Here, where Charlotte Crosby defends influencers.  Post continues below. 
Former Married At First Sight star Ryan Gallagher also critiqued the profession, asking: "Influencing what? It's advertising."
"For brands and businesses, influencers are so important you don't understand," Charlotte responded.
In a piece to camera, Nikki laughed, "I wish I'd never said anything! I literally just threw myself under a bus then."
"I'm just sticking up for the influencers," Charlotte continued. "I think a lot of people are quite jealous of the influencers as well. I've been judged all of my life from Geordie Shore, and its always from the same category of people. The middle-aged people that wished they would have done it themselves."
"Like, get over it. Join the revolution," she added.
"An influencer does five jobs at once: stylist, researcher, find locations… they do all of that, and all by themselves. They have loads of f*cking talent."
Ryan added that he finds "90 per cent of them are so self-indulgent."
"Well that's not very nice," Charlotte responded.