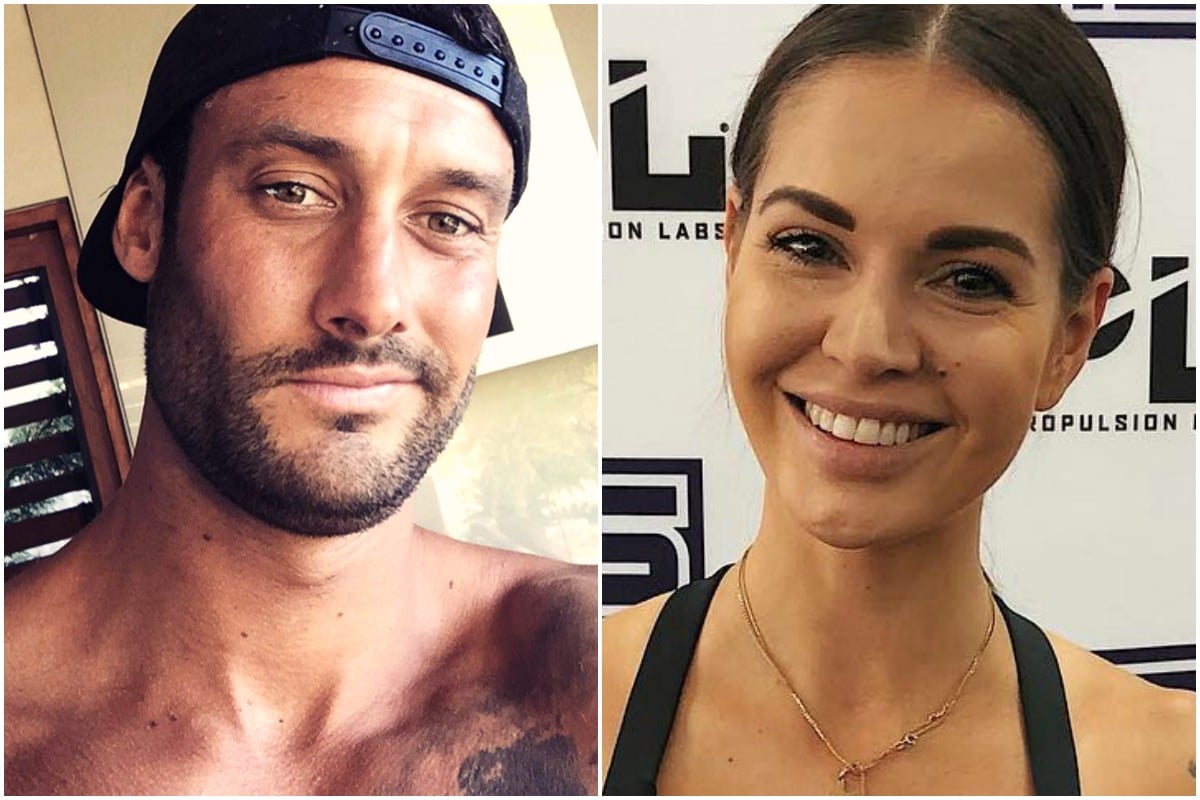 It looks like front-runner Charlie Newling and The Bachelor's Dasha Gaivoronski are definitely dating.
So we apologise to anyone who was comfortably cheering because they got the 31-year-old Sydney builder in the office sweepstake.
Although we've seen reports of the two going on dates and cute walks on the beach, it was Dasha's Instagram Q&A session that more or less confirmed things. The ex-Bachelor contestant asked her followers to ask her questions, sharing her answers on Instagram Stories, and it wasn't long before a familiar face popped up.
She tried to hide his profile with a few stray dots but alas his photo gave him away.
Asking a question, Charlie wrote: "What's with you and that hot amazing guy that your dating? You two look incredible together".
Dasha responded with, "He is alright, isn't he? We're the besties of all time and understand each other like no one else. That's so rare these days."
Although it's not a word-for-word confirmation, given the not-so-subtle paparazzi shots we've already seen of them, we can tell a Bachie spoiler when we see one.