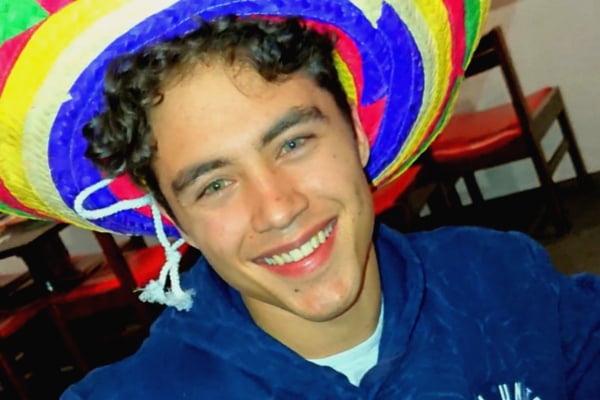 Warning: The following deals with suicide. For 24-hour mental health crisis support, call Lifeline on 13 11 14.
Queensland woman, Kath Madgwick, spends a lot of her day ruminating on past decisions.
"I think that if I didn't move to McKay, if I didn't do this… would things be different?" she asks herself.
"I think to myself: was I too hard on him?"
She recalls one day when a friend took her to get her hair cut at the local plaza. Mid-appointment she burst in to tears, shaking.
"I was running around so people wouldn't see me crying," she tells Mamamia.
"I couldn't be in the plaza, because there were so many memories of Jarrad and I getting his hair cut."
On Thursday night, May 30, 2019, Kath lost her 22-year-old son Jarrad Madgwick to suicide.
Prior to his death, Jarrad was experiencing some financial difficulties, says the real estate manager. He was forced to leave his job in disability care due to an alleged bullying incident, had separated from his girlfriend, and was briefly homeless, before moving back home. At the time, Kath estimates he also had a "$5000 debt, and police fines".
"He started to decline a bit," says Kath.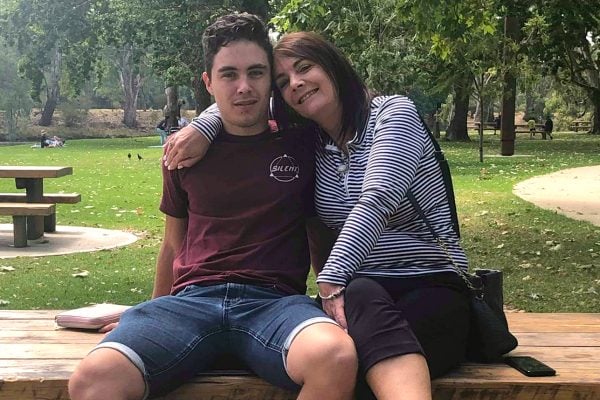 During this time, Jarrad decided to apply to work in the army, but needed to claim a Newstart allowance in the interim. After a six-week process, his application was rejected due to an issue with his BSB number. Speaking to Centrelink on the morning of May 30, Kath described it as a "dramatic" phone call.