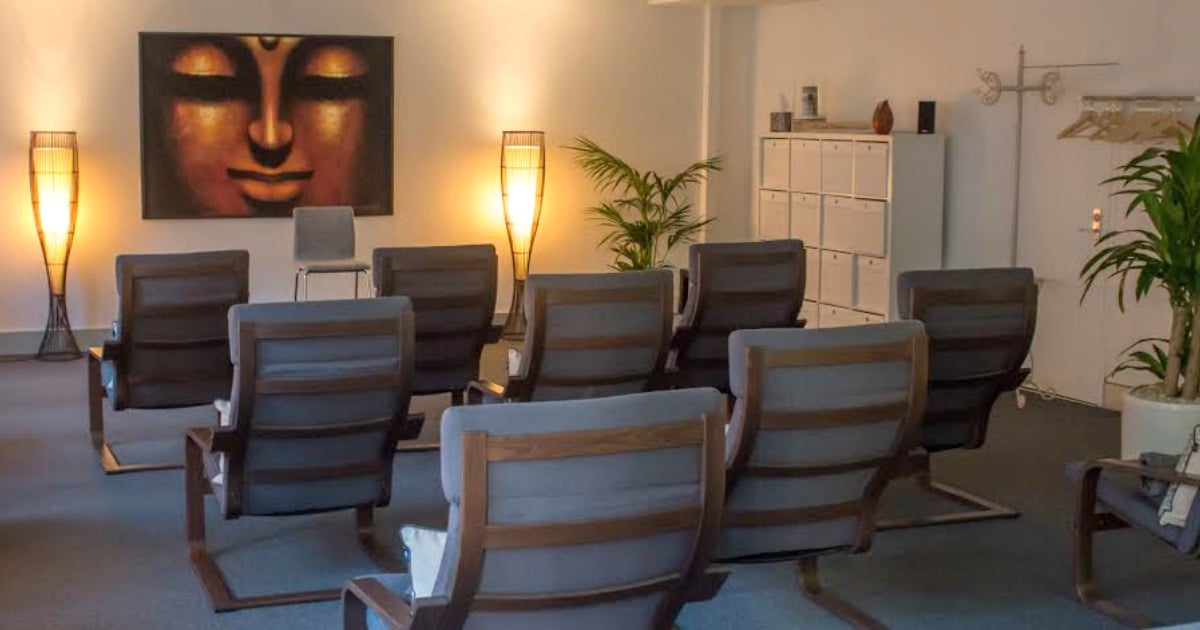 When you see the word 'meditation', what's the first image that comes to mind?
Chance are you're envisioning someone sitting upright with their eyes closed, their legs crossed and tucked under one another and a serene expression on their face — usually in total isolation in some kind of natural setting.
Basically, how Don Draper looked in the final scene of Mad Men: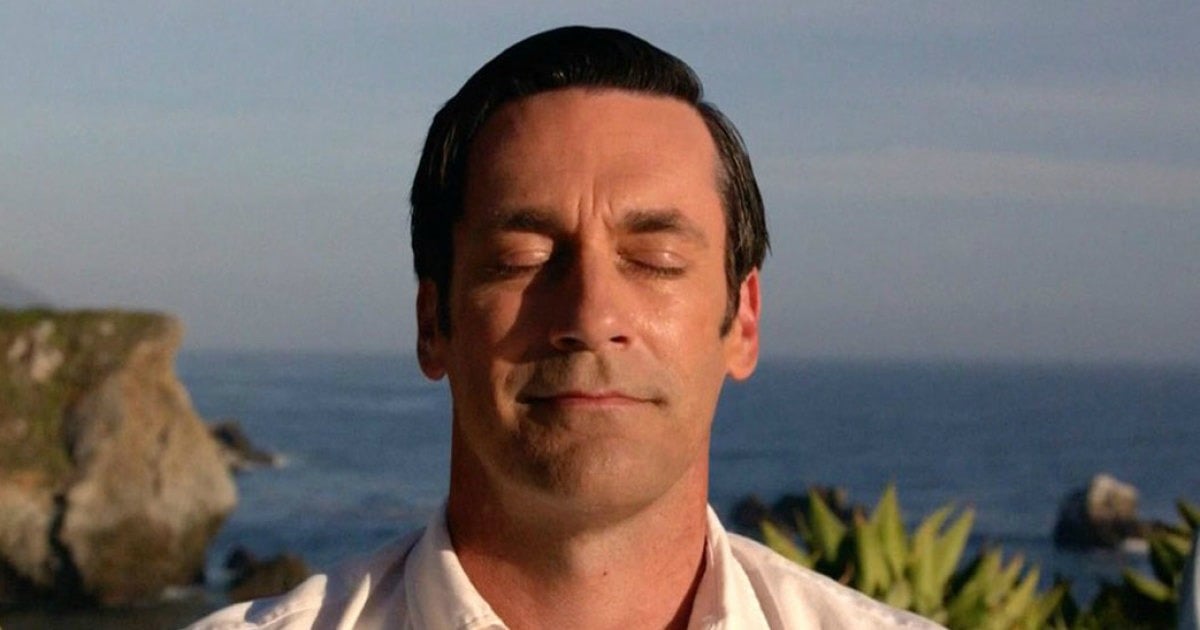 That's not a spoiler, right? 
That's what pop culture and stock images would have us believe. In reality, meditation can take a variety of forms — and not all of them involve sitting in the lotus potion and chanting 'om' while silhouetted against a sunset.
At Centred Meditation in Sydney, the first guided meditation drop-in studio in Australia, it happens in an armchair with a blankie.
Nestled right in the heart of the CBD, Centred Meditation offers strung-out city workers a haven where they can just stop, breathe and not focus on their KPIs for half an hour. That sounded pretty appealing, so some of the Mamamia team booked in for a late session.
After-work drinks with colleagues is one thing, but the thought of meditating with them was... different, to say the least.
After arriving at the centre and sipping some tea, we settled into our armchairs. Co-founder Nikki Jankelowitz insisted our personal comfort throughout the session was paramount — we could use the cushions and blankets as we pleased, get up and move about, or fetch another cup of tea. The only rule: phones off. Fair enough.
Watch: A guided meditation you can try at home, as demonstrated by Paper Tiger. (Post continues after video.)
Every person in the group had varied experience with meditation — from total rookies (i.e. me) to dedicated fans — so what we got from the session differed.
For my colleague Bri, who has dabbled with meditation in the past, the way Nikki instructed us to manage our errant thoughts was a game-changer.
"I loved learning that meditation practice does not necessarily mean blacking your mind out of all thoughts. This has always been my struggle and why I am usually left with a feeling of failure after meditation. Rather, when thoughts enter your head you simply reflect and then let go of them," she says.
"This method certainly worked for me. I had to be shaken back to consciousness when everyone was waiting outside at the end of the class. Did I sleep or meditate, I couldn't say. But I had a blissful train ride home and you can't say that happens every day."
For Ally, who usually prefers yoga-style meditation, the physical comfort of the space made a difference.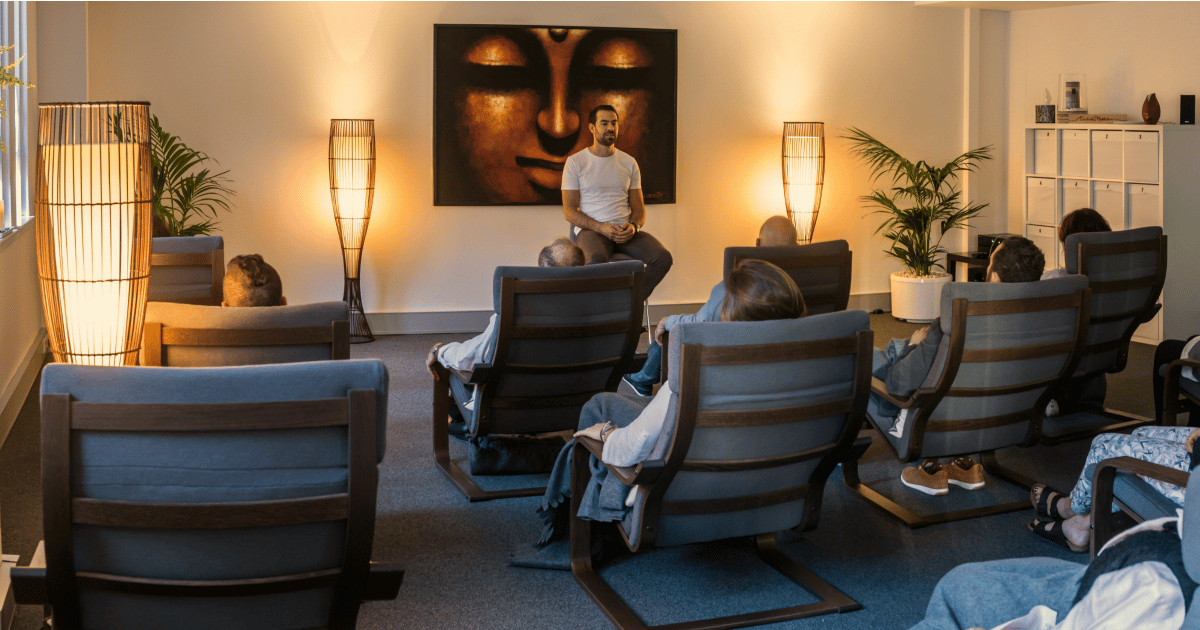 Pillows and blankets and armchairs, oh yes. (Image: Centred Meditation/supplied)
"I was a big fan of the pillow and blanket factor. If you can say no to that after a long day in boots and skirt, you're mad. I found myself getting distracted by sounds in the room, but apparently this strengthens the mind as you have to work to come back to relaxation station," she says.