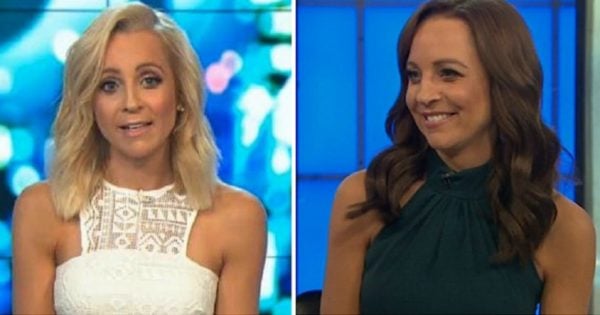 I make no apologies for being interested in celebrity hair makeovers. I live vicariously through them, not being as brave with my own hair aside from a couple of years in my early twenties when I tried purple, blondish and accidentally brassy red.
I've played with the length but nothing too dramatic. Nothing flick worthy.
Nicki Minaj's hair is definitely flick worthy via GIPHY.
Celebrities – probably due to the fact they have the best in the business at their disposal – seem to change their hair as often as they change their clothes, and it always looks awesome.
These are the top seven celebrity hair makeovers of 2016, starting with one that shocked the nation, and changed how we watched TV forever.
Dramatic pause…
1. Carrie Bickmore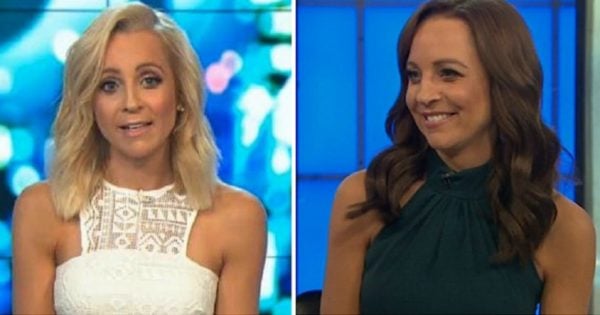 To say Australians are heavily invested in Carrie Bickmore's hair is a massive understatement, considering the reaction to her dramatic hair change earlier this year. As part of her work with Garnier, Bickmore decided to go from blonde to brunette, shocking the nation. Now, we are more used to it but questioning if she used a box mix like majority of Garnier customers.