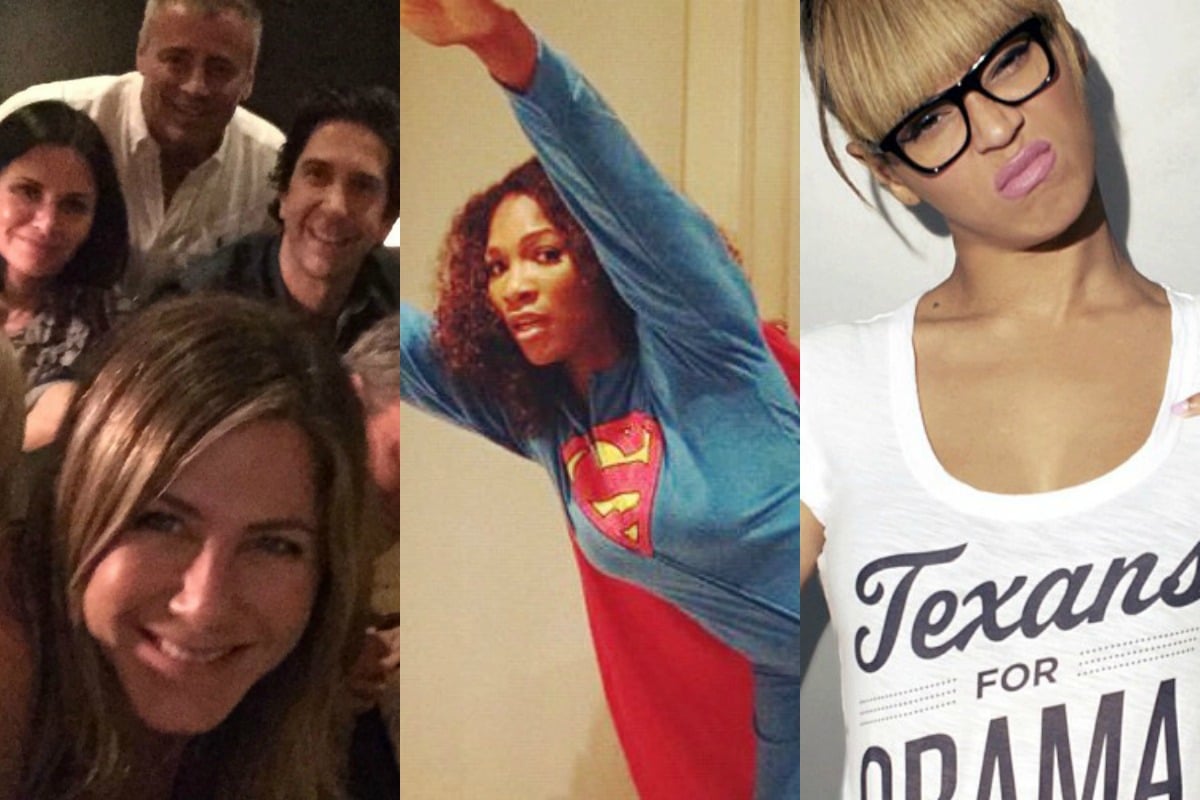 It's strange to think that at the beginning of the decade, we didn't have Instagram.
We could go out for brunch without snapping a photo of it. We didn't know what influencers were. We did things because we… wanted to, instead of 'for the gram'.
Instagram entered our lives in October 2010 and quickly became the go-to social media of celebrities, and many of us non-famous folk too, but the Insta of old is… different.
The concept of a selfie is actually a bit… weird. Post continues below video.
Bad filters, unnecessary hashtags and duck face. Lots of duck face.
And while the archive feature exists to hide away any posts that don't quite fit your 2019 aesthetic, or 2012's embarrassing #breakfast phase, most of us just sort of… forget, because to get to the bottom of our own feed would take the type of scrolling we save only when stalking our best mate's ex's new girlfriend. For research.
Some celebrities are only just getting on board the Instagram train, like Jennifer Aniston and Matthew McConaughey, but other's have been there from the beginning. We scrolled back – yeah, manually – to the bottom of celebrities' feeds to find their first ever post.
Enjoy.
Kylie Jenner.
 










View this post on Instagram