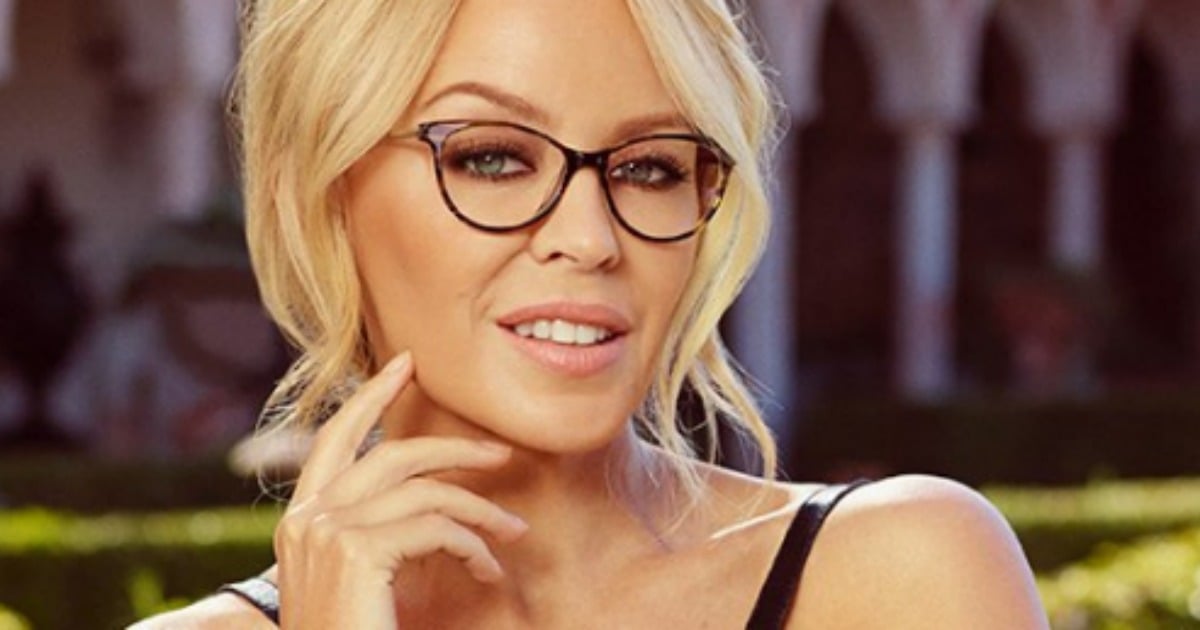 Like many busy women, I often find myself with several commitments in one day, and I have only minutes to get ready for each. That means I need to choose one versatile outfit for the day and rely on accessories to dress it up or down, depending on the the event. Thankfully it's easy and fun to do.
For as many outfits as I have, there are even more accessories to choose from – and not just shoes and scarves and jewellery, but fabulous glasses and sunglasses. Enter Kylie Minogue!
Australia's favourite pop princess has just launched a range of glasses and sunglasses for Specsavers, which make transforming your look just that little bit easier. And of course, stylish, too.
With a change of earrings, a patent belt, some heels and fabulous frames, you can go from work to dinner, from lunch to party, in as little time as it takes to slip on a pair of glasses.
So what's it like? The range includes some petite styles for smaller faces, and with so many gorgeous styles, you'll need to stop yourself from ordering several pairs at once. But good luck just choosing two!
Kylie said she took inspiration for the range from her daily life.
"The Kylie Minogue Eyewear collection takes inspiration from my own everyday life and is made for every glasses wearer with a penchant for quality and style to enjoy. The collection embodies my preferred styles and aesthetics in eyewear, and is made up of three distinct design themes – Modern Classics, Subtle Bling and Reinvented Vintage."
With these glasses in mind, here are five simple ways to change your look throughout your busy week: