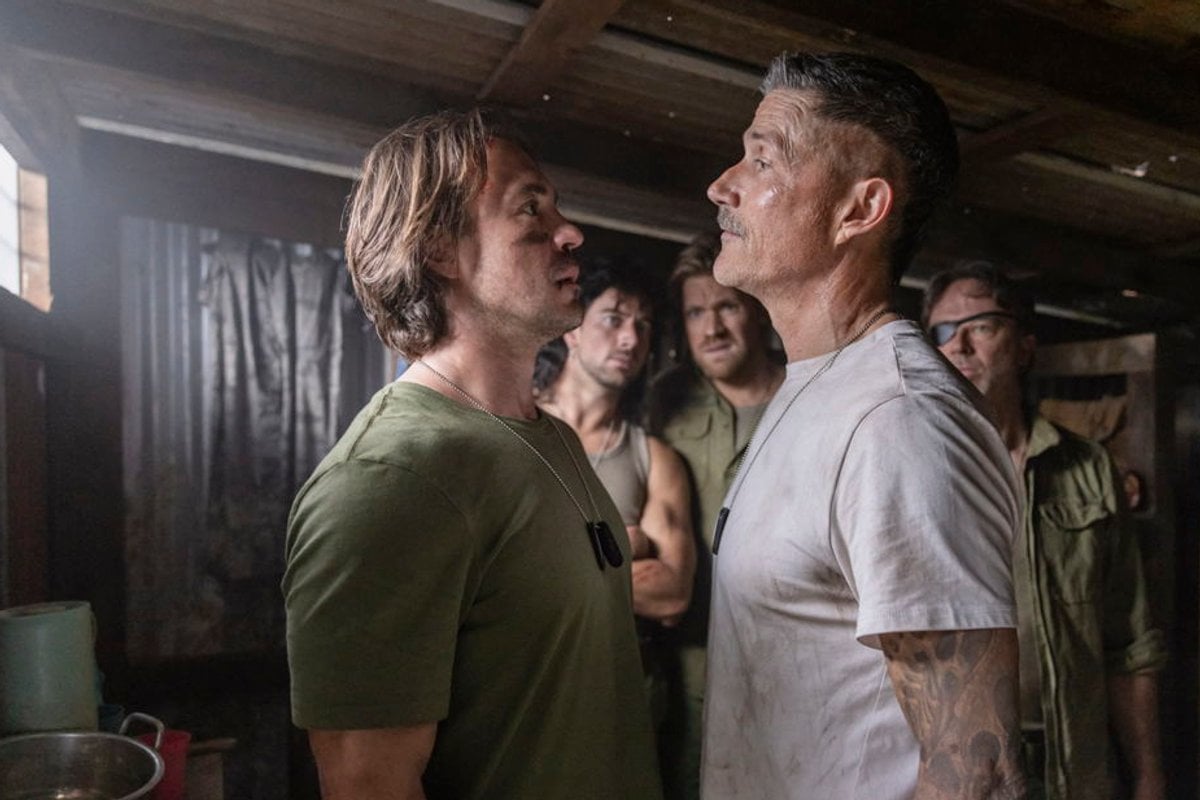 The first NSFW red band trailer for the Stan Original Series C*A*U*G*H*T is here, giving audiences their first glimpse of what promises to be a truly unique TV series.
C*A*U*G*H*T marks actor Kick Gurry's directorial debut, with the Looking For Alibrandi and Edge of Tomorrow actor directing an extensive ensemble of Hollywood and home-grown stars in this original television production.
Alongside Sean Penn and Matthew Fox, Stan has announced that C*A*U*G*H*T will also star Susan Sarandon (Blue Beetle), Travis Fimmel (Vikings) and Tuppence Middleton (Downton Abbey) in the six-episode series, joining Bryan Brown (Palm Beach), Ben O'Toole (Detroit), Lincoln Younes (Last King of the Cross), Alexander England (Stan Original Series Black Snow), Mel Jarnson (Mortal Kombat), Fayssal Bazzi (Stateless) and Dorian Nkono (The Twelve).
Also starring in the series are Rebecca Breeds (Clarice), Bella Heathcote (Stan Original Series Scrublands), and Erik Thomson (Stan Original Series Black Snow).
Take a look at the explicit red band trailer for C*A*U*G*H*T here.
The story of C*A*U*G*H*T begins when the Australian Minister of Defence (Erik Thomson) texts a 'secret file' to the Princess of Behati-Prinsloo, a small island nation. He then sends four Australian soldiers (Gurry, O'Toole, England and Younes) into the war-torn country on a secret mission to retrieve the file.
The soldiers are mistaken for Americans and then quickly captured by freedom fighters (Bazzi, Jarnson and Nkono) who produce a hostage video that ends up going viral.