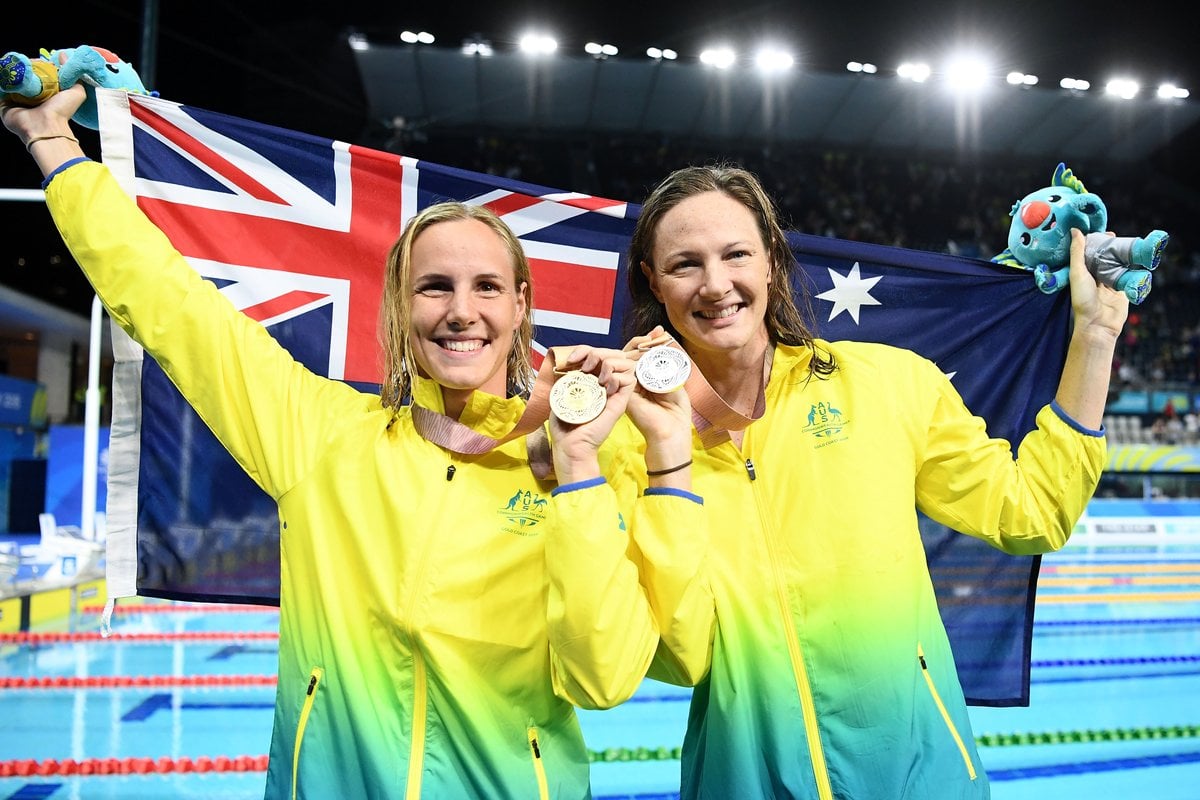 When I was nine, and my younger sister Bronte was seven, we dreamed of going to the Olympics together.
We'd sit in the back of the car on the way to swimming training and talk about all the things we were going to do after we had been to the Olympics.
Oblivious to the fact that the odds of qualifying for an Olympics in Australia is less than 0.002 per cent, we dreamed of pulling on the green and gold. Of lining up behind the starting blocks in an Olympic final and standing triumphant atop the podium belting out 'Advance Australia Fair' at the top of our lungs.
WATCH: Cate and Bronte talk about their relationship.
It was a crazy dream, an outlandish dream, an ambitious dream. And yet, despite the odds, that dream became a reality. But, as we soon found out, dreams are more complicated when they become reality.
In 2012, Bronte and I became the first siblings to qualify for the Australian Olympic swim team in 75 years.
In 2016 we became the first Australian sisters to ever win an Olympic gold medal, a feat we repeated five years later at the Tokyo 2020(1) Olympics.