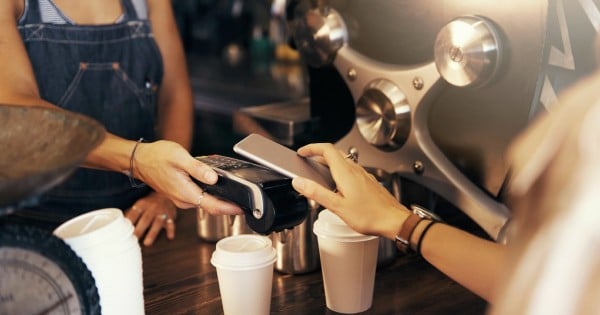 Once upon a time on a stinking hot day at Bondi beach, I decided to copy every other pseudo-hipster-health-nut in the vicinity and get myself a green juice.
Not a momentous or difficult task, you would assume. Not a mission so impossible it would leave me in a state of near exhaustion, you would think. But you would be wrong.
After locating a suitable vendor I placed my order and handed over my card only to be greeted with one of the most frustrating phrases ever uttered.
"Oh, we're cash only."
Oh, so you won't take my valid form of currency to purchase your exorbitantly priced juice that will ultimately pay your rent? Fine I'll take my moolah elsewhere, I thought. Your. Loss.
But no, metres and metres of walking to two other stores and I was faced with the same dilemma. Cash only.
How is it possible that in this technologically advanced day and age, I am not able to flood my meagre Instagram following with #cleaneating updates just because of my chosen method of payment?!
It's well and truly a first world problem, I know. But it began my noble crusade to bring about a cashless society. Because we all deserve to be able to purchase a coffee — without having to throw in a muffin to reach the "EFTPOS minimum".
And trust me I'm not without some very valid reasons that are definitely not incredibly generalised and based on my own personal vendetta.
Cough.
Paying with card is quicker and easier for the customer.
Let's start with a little self-centredness shall we? Paying on card is so much easier for me us customers. You hand over your card, in most cases it's just a single tap against the machine, and then you're done. No tracking down an ATM, no counting coins and no fumbling with change.
It's also easier for the cashier.
Try working in a coffee shop and getting customers in as the doors open, all giving you fifty dollar notes in succession. When the till is devoid of notes and you're handing out change in five cents pieces, you'll quickly come to prefer people paying with card. Oh and never counting a final float ever again, now that would be the cherry on top.