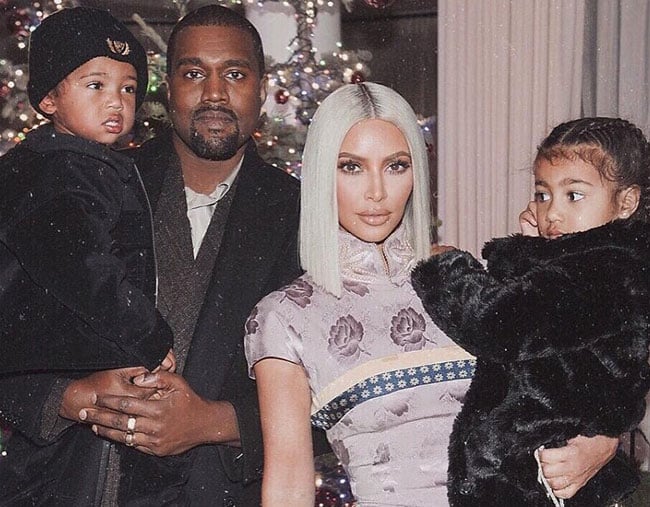 1. Kanye West has hinted he and Kim Kardashian came close to divorce earlier this year.
Kanye West has revealed that he thought Kim Kardashian might divorce him following controversial comments about slavery the rapper made during an unfiltered appearance on TMZ Live in May.
In the interview with TMZ, Kanye West infamously said: "Slavery is a choice."
Speaking to The New York Times, the 41-year-old says the couple had a "real conversation" about divorce following the appearance.
"There was a moment where I felt like after TMZ, maybe a week after that, I felt like the energy levels were low, and I called different family members and was asking, you know, 'Was Kim thinking about leaving me after TMZ?' So that was a real conversation," he told The New York Times.
Kim Kardashian and Kanye West married in 2014, and are parents to North, five, Saint, two, and Chicago, five months.
2. Biography claims Carrie Fischer had affairs with two of the world's biggest music stars.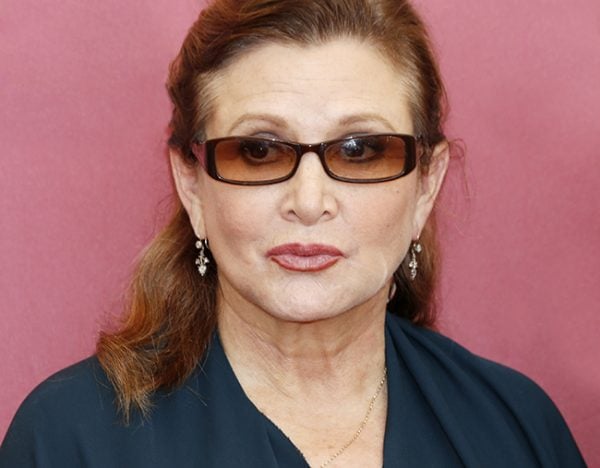 The writers of a biography about Carrie Fischer, the iconic Star Wars actress who passed away in 2016, has made controversial claims that the actress had two affairs with high-profile musicians.
Film historians Darwin Potter and Danforth Prince have claimed that in 1971, the late actress had affairs with the lead vocalist of Queen, Freddie Mercury, who passed in 1991, and David Bowie, who also passed in 2016.
If the claims made are true, the actress would have been just 17 at the time.
In the biography, it says that Reynolds was introduced to the men during her time at a drama school in London, and first met the musicians at a party with her mother Debbie Reynolds.
Carrie Fisher died of a heart attack in 2016, and is widely remembered for her role in Star Wars.
3. Heather Locklear has been hospitalised just hours after her release from jail.
Heather Locklear, 56, has been hospitalised just hours after she was released from jail.
According to PEOPLE, the former Melrose Place star was arrested on Sunday night after allegedly attacking a police officer and an emergency worker, who were responding to a disturbance at her home.
On Monday morning she was released from custody.
Just 12 hours later, Ventura County Sheriff's deputies and emergency services workers were called to her home to treat a suspected overdose.
The Spin City actress was later admitted to the Las Robles Hospital & Medical Center, where she is receiving treatment.
4. Katherine Heigl apologises for her "disrespectful" cemetery photos on Instagram.
Katherine Heigl stuffed up a bit over the weekend.
While visiting the graves of her brother and grandparents in Buffalo, New York, the Suits and 27 Dresses actress posted photos of herself posing next to other graves and monuments with humorous captions, Huffington Post reports.
This was the 39-year-old's way of seeing the brighter side of a hard situation, however, many of her followers thought the images were insensitive and inappropriate.
Instead of ignoring her followers, Katherine copped the criticism on the chin and decided to apologise.
After deleting the offensive post, the actress shared two Instagram videos to explain her well-meaning intentions.
"I noticed on my Instagram page that the post I posted earlier was getting a lot of reaction and I realised you guys are right and that was not appropriate and was disrespectful and I've taken it down," Katherine said.
"It's kind of a heavy thing to go and visit my loved ones' graves and I decided to try to find some moments of levity and humour and didn't realise how inappropriate I was being. So I deeply apologise. I am grateful for your input and for kind of giving me a head's up when I'm maybe going too far. And thank you for forgiving me."
5. Inside Big Bang Theory star Kaley Cuoco's wild, pink-themed hen's party of your dreams.
Sorry, but who says second weddings can't be just as fun (and hopefully more successful) thank your first?
Someone who's taking this to heart is Big Bang Theory star Kaley Cuoco.
The actress chose a pink-themed bachelorette party with a very well stocked dessert bar and photos of the 32-year-old and her 27-year-old equestrian partner splattered across napkins and cupcakes aplenty.
It was hectic. And very pink.
There are looooooots of photos. Far too many for us to go through here, you'll find all the glorious pics in our original story on Kaley Cuoco's hen's do here.