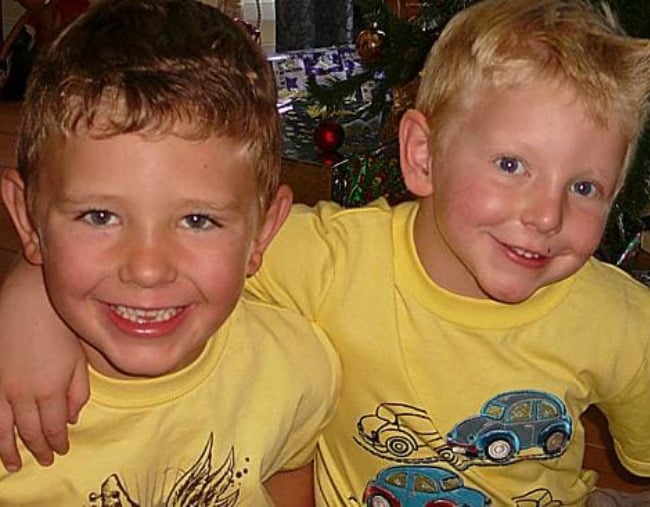 It was a chilly autumn night in May 2010, so Vanessa Robinson left the heater of her rented home on and put her sons to bed. It was a decision she didn't think much of at the time.
And when the Victorian mum awoke hours later to find her sons, Chase and Tyler, distressed in her room, she thought it was because one had a nightmare. The boys, six and eight years old, climbed into her bed and the family went to sleep. Only later did she find out that her family were likely already suffering the effects of the carbon monoxide slowly filling their Mooroopna home.
At 6pm the next day – almost 24 hours later – Vanessa awoke to banging on her door and the ringing of her phone. It was her ex-husband, the boys' dad, Scott. He was meant to take them to the park that day and was worried and wanting to know what had happened.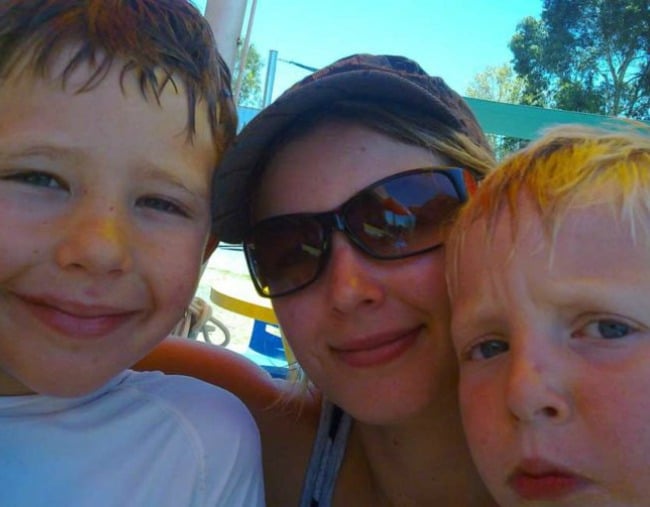 In severe pain, "delirious" and noticing her sons' beside her weren't okay, Vanessa managed to call an ambulance. Soon after they arrived to pick her up and take her to hospital.
After a second hospital transfer to St Vincent's in Melbourne and days in an induced coma, Vanessa learned what had happened.
Her sons had suffocated in their sleep and she had suffered severe carbon monoxide poisoning. Gas had leaked from their rental property's heater and filled her home to more than 3000ppm. The safe limit is zero. If she hadn't been awoken that evening, she could have died as well.
It was shocking news to the 37-year-old. Vanessa told Mamamia she'd never been made aware of the importance of taking care with gas-fuelled appliances.
"It was really difficult to wrap my head around that fact because I grew up with gas heaters and never were we warned about the dangers."
Since then, she's been doing all she can to ensure this never happens to another family again.
"This is the one huge issue that many Australians face that we have no knowledge about," she said.
"Especially for parents. Before you have a baby you usually get your books and you work out all your locks and stick plastic protectors over powerpoints - but we've all been around these heaters and most likely been poisoned at one stage and just never realised it."