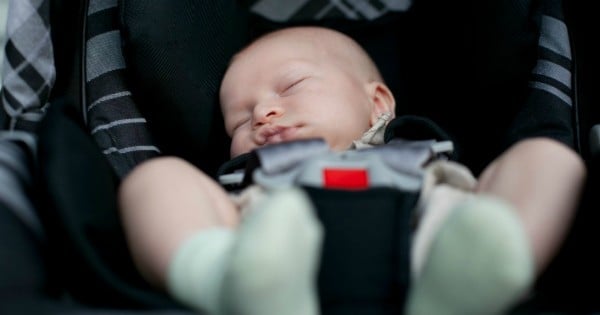 It's scary doing anything with a newborn baby but I'll never forget the anxiety I'd feel every time I went to strap my son into the baby capsule in my car. We'd had it professionally installed, I'd practised using it but it just didn't look right.
Is he safe?
Is he comfortable?
Can he breathe?!
I'd put him in, turn the car on, get out and check him again, drive down the drive way, stop, check him again and then drive towards my destination, turning to check him at every red light.
I did a little better with my second and third children because by then, I'd gotten pretty good at handling baby capsules. Especially with ISOFIX compatible cars and car seats that ensure babies are strapped in safely, simply and efficiently. But by then my oldest was in a toddler seat and he had a lot of feelings about when he wanted to be strapped in and when he absolutely didn't.
Lots and lots of feelings.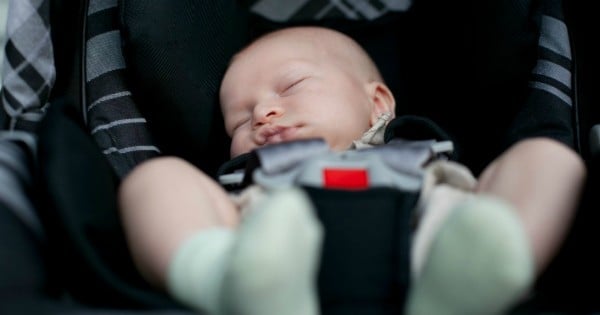 "I was really worried about taking my baby home for the first time." Image via iStock.
That's when child safety locks became incredibly important. The number of times he'd go for the door handle or the window and wouldn't be able to open either of them… phew.
Holden and the Mamamia Women's Network (MWN) spoke to over one thousand Aussie mums about their relationship with their vehicle, and it's clear that concerns about our child's safety in and around cars evolve as they do. Especially when it comes to particular safety features.
The research reflected my experiences driving around with my kids right back to me. 45% of younger mothers (25-29 years) are more likely to pick child safety locks as the most important care safety feature, and with my experience with the curious, roaming hands of young children I can understand why.