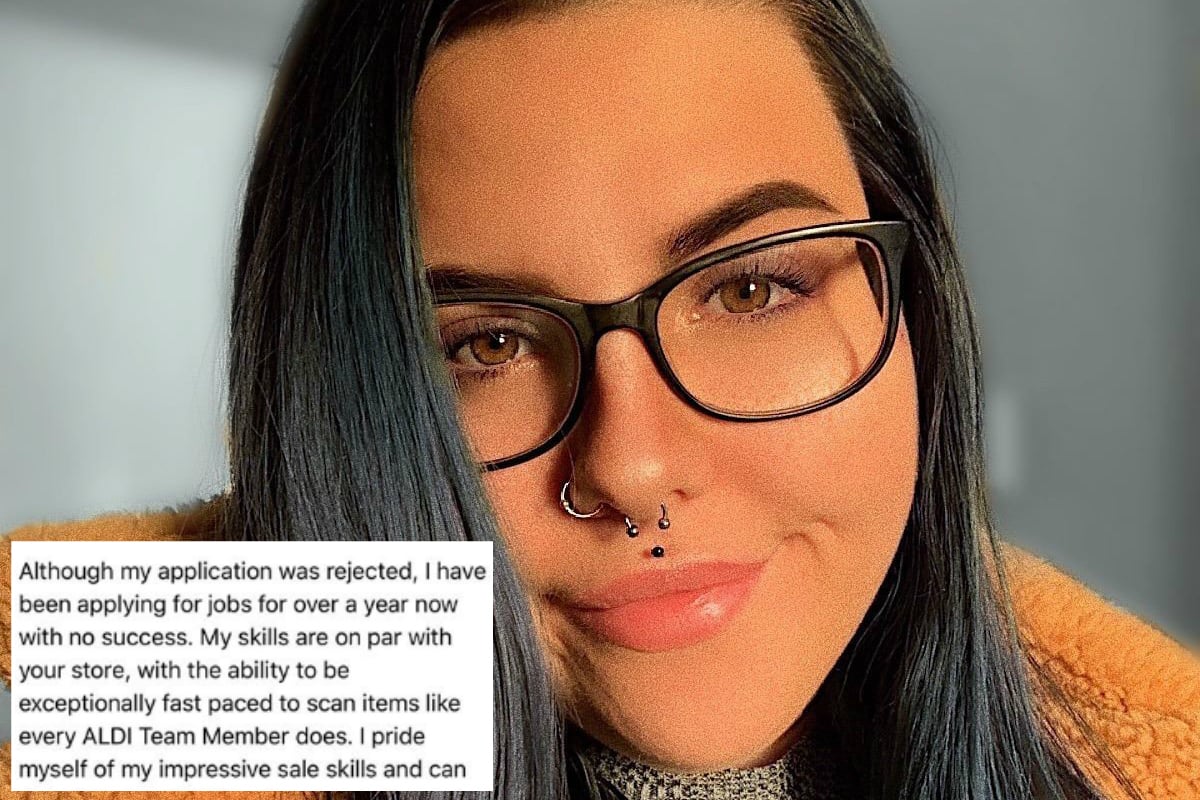 When a Sydney teenager was rejected after a job application, she was – understandably – confused.
She knew she had the right skills to be a retail assistant for discount supermarket ALDI and believed she at least deserved a job interview.
But nevertheless, the 18-year-old's application was rejected with a standard response by the recruitment team: "Thank you for taking the time to submit your application for the position of Retail Assistant at ALDI. After careful consideration we regret to advise that you have not proceeded to the next stage in this instance."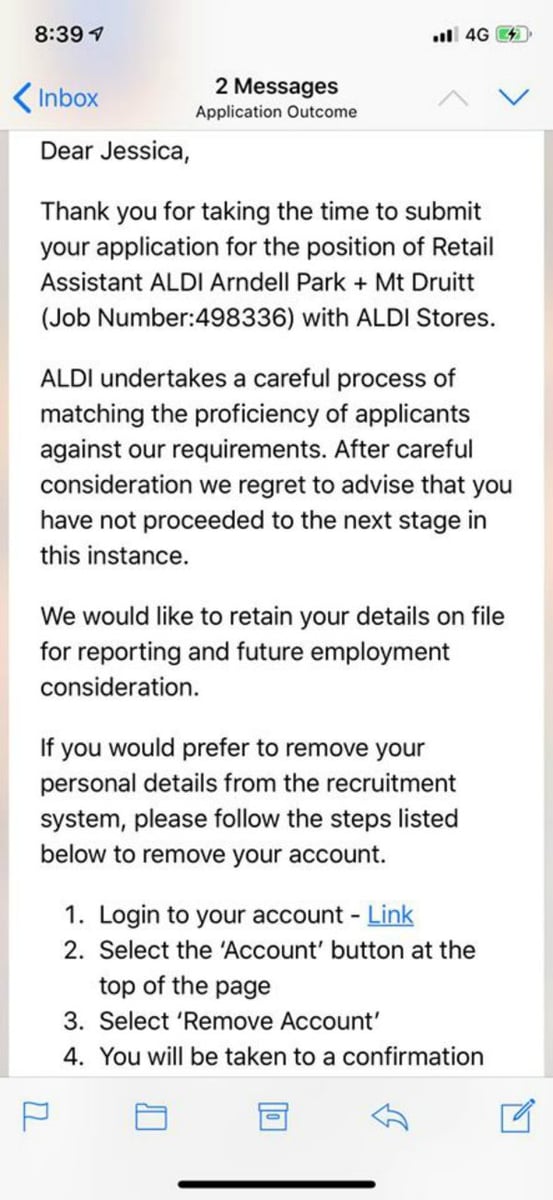 Jessica felt upset, but also inspired to send another email in response to their rejection.
"Although my application was rejected, I have been applying for jobs over a year now with no success," she began her email to ALDI.
"My skills are on par with your store, with the ability to be exceptionally fast paced to scan items like every ALDI Team Member does.
"I pride myself on my impressive sale skills and can describe myself to be very persuasive and show effectiveness.
She continued: "So persuasive in fact, that I would like to confidentially reject your rejection. Thank you for letting me be a part of the team, I won't let you down. See you on Monday for my 9-5 shift."