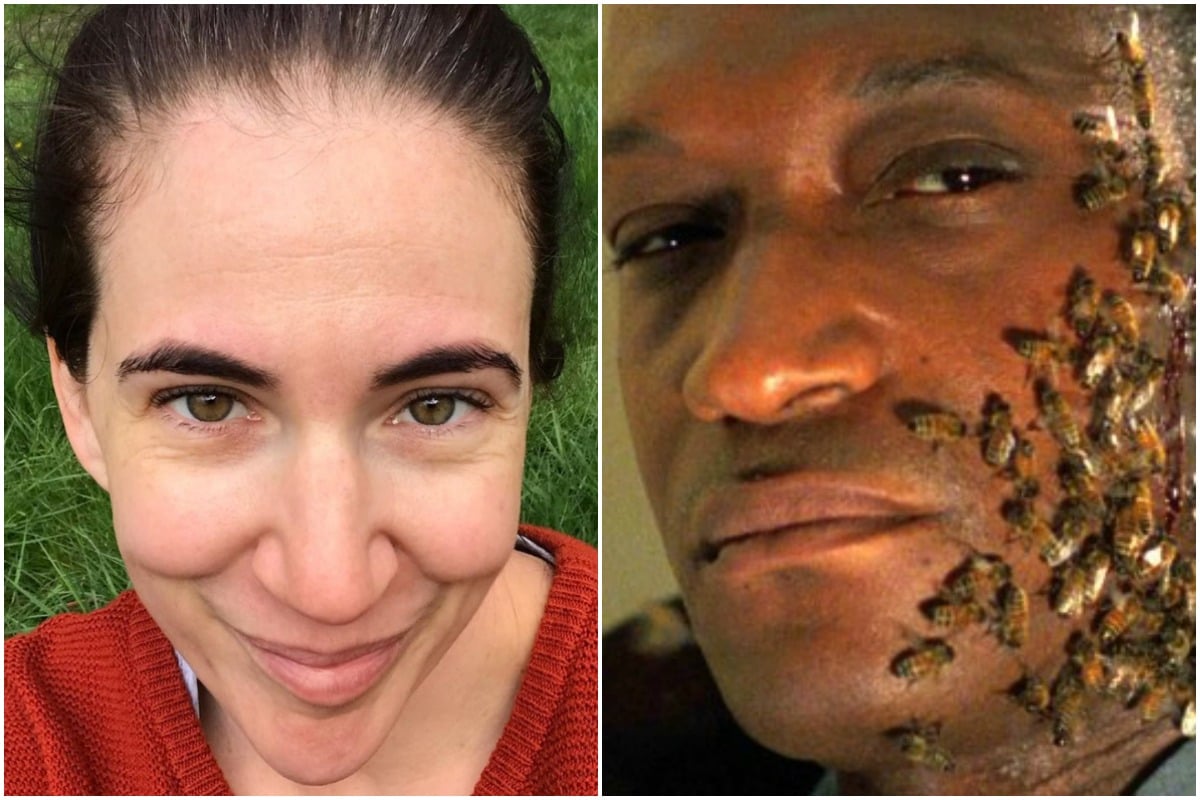 "Candyman, Candyman, Candyman, Candyman, Candyman…"
Oh my god, my 35-year-old self literally had arm hairs standing on end even writing that and I am a whole three rooms away from a mirror.
If you're a teen from the '90s who dared to watch Candyman, the 1992 cult horror movie, you will know what I am referring to.
For those of you who don't, well, look away now because once you have uttered his name, or seen his face… or hook, you will never be the same.
Watch the trailer for the Candyman remake here. Post continues below.

Okay, I warned you.
For those of you who don't know, the original Candyman film was inspired by an amalgamation of two urban legends – Bloody Mary and The Hookman.
There are many variations on both of these stories, but let me explain the basic premise: Bloody Mary is a ghost or spirit who appears to a person who calls her name multiple times in a darkened room while looking into a mirror.
The Hookman or The Hook is the urban legend of an escaped mental patient with a hook for a hand. Often the story will include The Hookman finding a couple being intimate in a car somewhere (usually somewhere remote). The boyfriend hears a noise and goes to investigate and then his girlfriend follows a few minutes later, only to find him dead.
Yep, it's grim.
From these two legends, Clive Baker wrote his own story, The Forbidden, in 1987, which was then developed into the classic thriller Candyman starring Tony Todd and Virginia Virginia Madsen (and lots of bees).