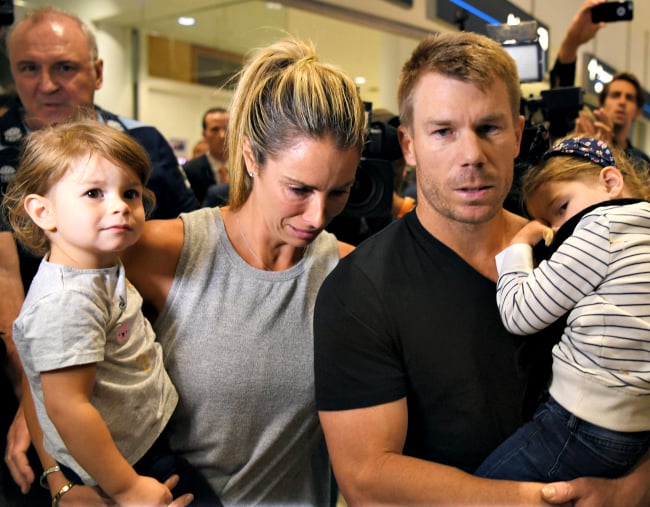 Candice Warner has given a frank insight into the how the ball-tampering scandal has affected husband David and their young family.
Sacked vice-captain David Warner, who was banned for 12 months by Cricket Australia after being accused of masterminding a ploy to scuff the ball illegally in Cape Town, broke down during Saturday's press conference.
Warner became particularly emotional while apologising to wife Candice and the couple's two young children for "putting you through this".
Warner was widely criticised for not answering questions directly on Saturday. It's understood the opener was advised to take that approach because there is a strong chance he will take the code-of-conduct charge to a formal hearing.
Watch part of David Warner's emotional apology below. Post continues after video.
"I"m sure there were things he wanted to say but he just couldn't get it out. He is hurting. He is seriously, seriously struggling and he's not in a great headspace," Candice Warner told News Corp Australia.
"He's just such an emotional wreck.
"I feel like it's all my fault and it's killing me — it's absolutely killing me.