It's no secret that we are very, very confused by Courtney.
One minute he's acting like he couldn't give a care in the world about Georgia (and possibly doesn't even know who she is), and the next he is giving her a rom-com level dream kiss that may or may not have made us feel things.
Listen to the latest episode of Bach Chat, to hear all the secrets from The Bachelorette.
Thankfully, Fireman Cam has come to our rescue, giving Mamamia a little insight into the 30-year-old's personality.
"He's really great. Everyone is going, 'Oh, he's in it for the media…', but Courtney was in a five year relationship.
"It's not like he's in there just being a player and just keeping [Georgia] chasing," Cam told us.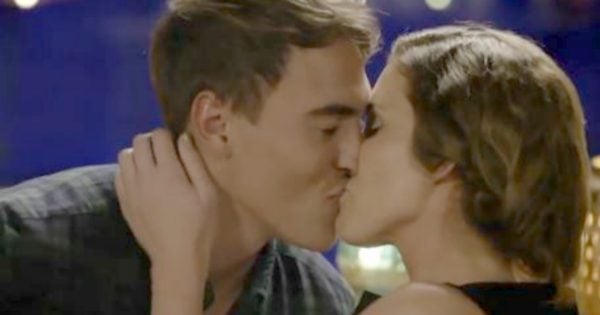 "The way Courtney works - and he told us this from the start - is he will meet a girl, they will be best friends...then maybe over a month, or two months, they develop a more serious relationship."
Cam said the 'rushed' way in which the boys are forced to get to know Georgia was something he struggled with himself.
"I would sit down with a girl for hours and we'd laugh and be silly...eventually the conversation would get serious and I'd find out about her family or her work," he said.
"In this house, you had 10 minutes with Georgia, and you had to sit down and go, 'Right, do you want kids? How many?' It was really difficult."