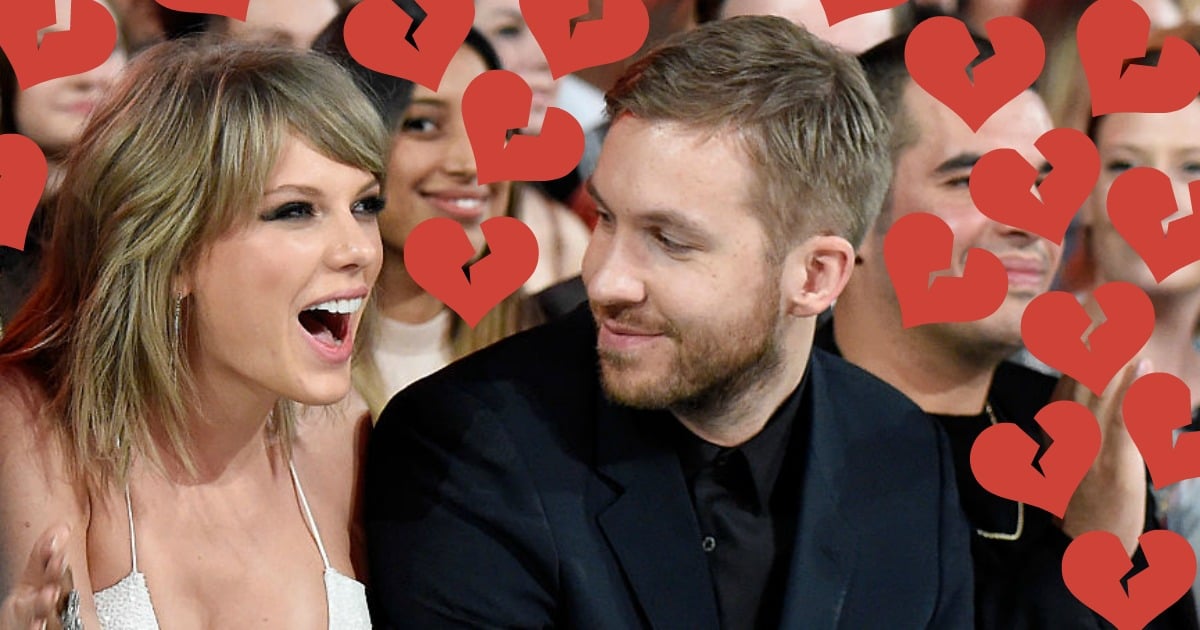 The breakup of Calvin Harris and Taylor Swift began so well.
An official statement was released and some mutually respectful tweets were shared.
But then, pictures of Taylor Swift kissing actor Tom Hiddleston surfaced and all hell promptly broke loose.
Loved up images of the former lovers were deleted, accounts were un-followed and unfiltered comments were FINALLY made.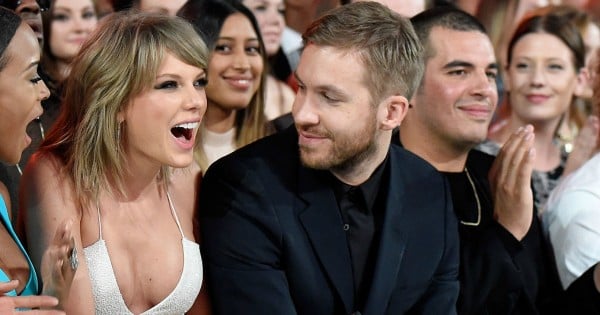 RIP Talvin. Source: Getty. 
Taking to Instagram overnight, Harris (real name Adam Wiles) spoke candidly with followers, saying Swift's fans need to grow up and that Swift "controlled the media".
After being asked why he hadn't told the whole story from the start in order to help people believe him, the 32-year-old DJ responded, "she controlled the media and this situation, I had no idea what was going on. So that kind of makes it a lot worse from my perspective."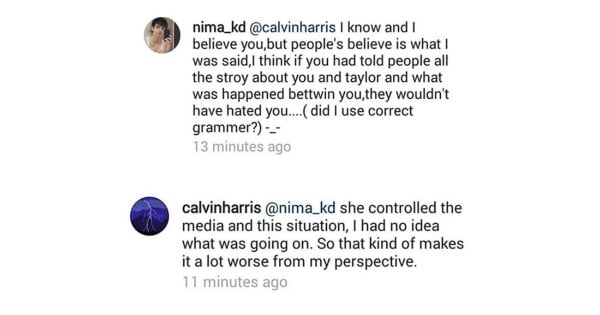 Source: Instagram.
When another commenter asked him why he hated Swift, he answered, "I don't hate at all."
Later on, another user asked Harris why he had decided to comment on the matter now, he replied, "because I want to understand how these people's mind's work."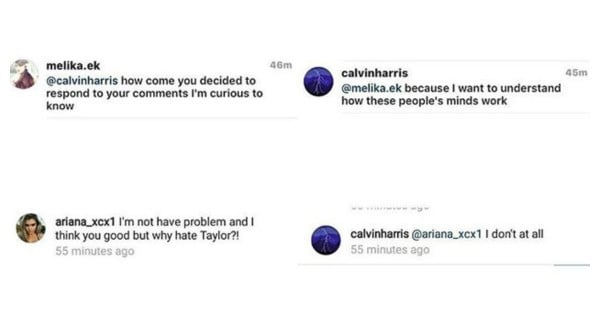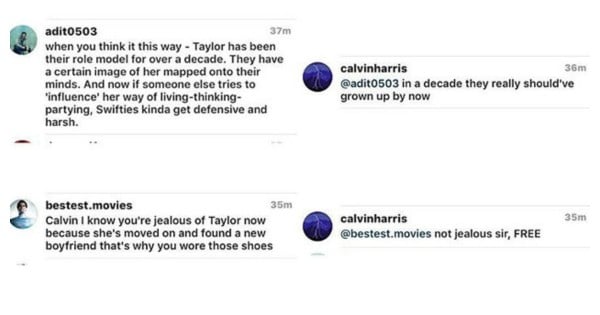 Source: Instagram.
Surprisingly, at least one diehard Swiftie didn't take offence to Harris' brutal honesty, writing, "it wasn't rude of him to say that. For all we know Taylor broke up with him to be with another man and that is quite upsetting. I would be hurt by that too. He's not being mean. He deserves to feel free while he's single and not feel jealous."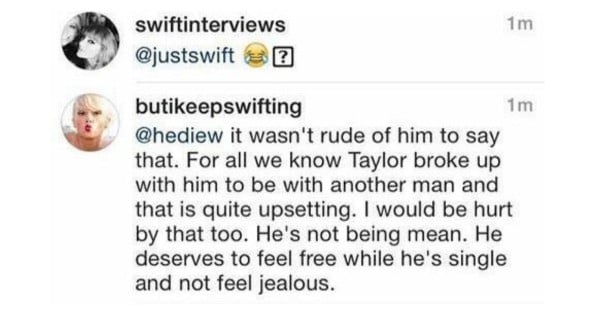 Source: Instagram.
The comments were eventually deleted shortly after appearing.
Swift and Hiddleston (A.K.A. Hiddleswift / Swiddleston) have faced a storm of controversy since making their dating debut over a week ago, with many accusing Swift is moving on too fast (which is obviously utter bullshit subject to personal opinion).
Taylor Swift answers 73 questions. Post continues... 
But if footage of the newly coupled pair dancing together at a Selena Gomez concert this week is anything to go by, neither seem to care one bit.
As an independent and intelligent woman in her 20s clearly having a good time, we salute you, Taylor! And we say good on Harris for being so honest. Even if it was eventually deleted.