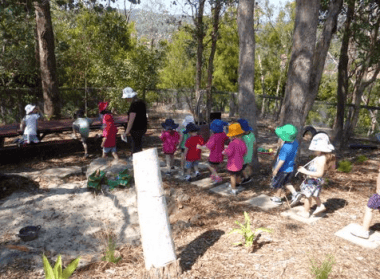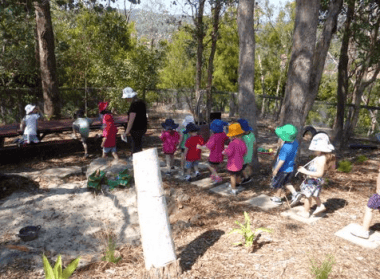 By MIA FREEDMAN
When I first heard about Bush Kinder – where kids are dropped off to be supervised in a park or bushland –  I assumed it was in rural areas where there had been funding cuts and indoor shelter was not available.
Wrong.
Bush Kinders are more of an urban trend and it's city parents like me who are sending their kids into nature to play.
I love this idea.  While about 70 per cent of adults played outdoors more than indoors when they were young, this compared to only 13 per cent of their children. This was the research from Planet Ark that will surprise no parent of a child who is still at school.
"Go and play outside why don't you!" is something you will hear me holler most weekends. I reckon I say it more than "Tidy your room". We are lucky enough to have a garden and yet my children never want to play in it for reasons that have never been clear to me.