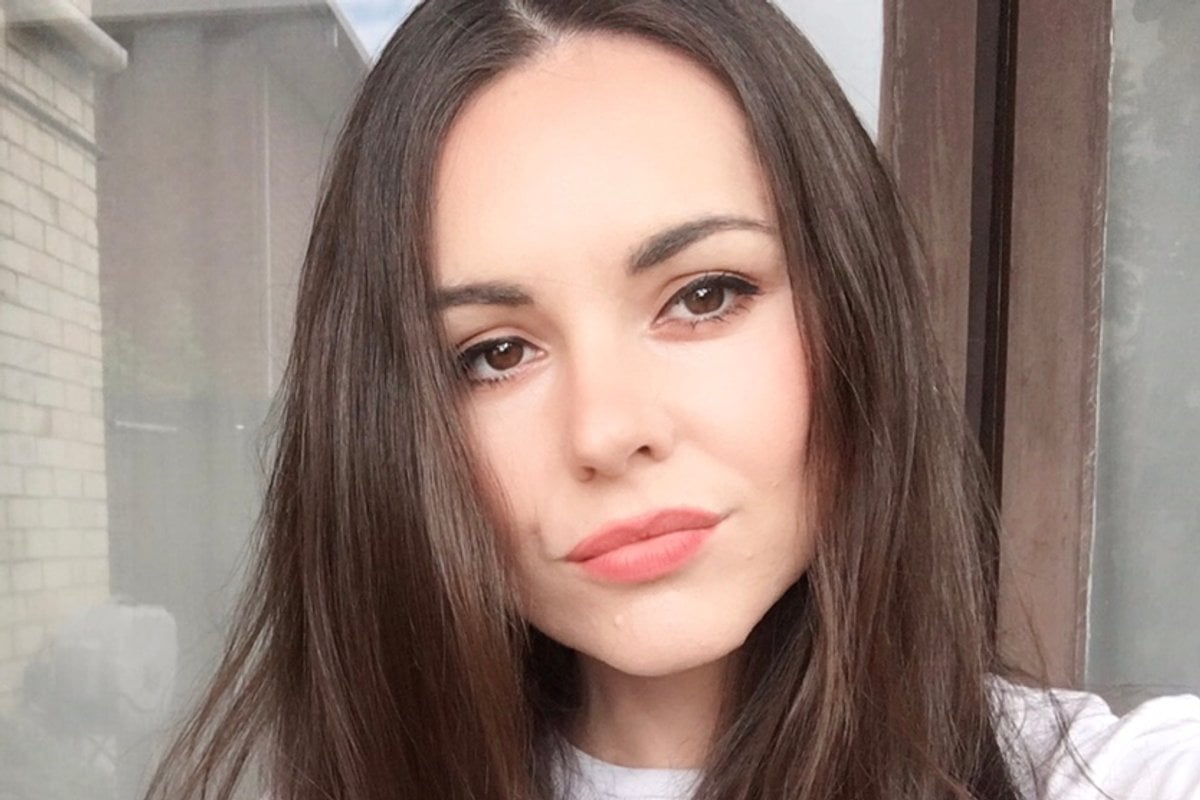 I am not a mother. 
Throughout my twenties I had no remote desire to have kids. I silently shifted away from friends planning to start trying for a baby.
I moved away from parents in shops, restaurants and on trains who had children in tow. 
I didn't look at the babies in prams like my friends did and never did I remark "oh how cuuuute".
I worked feverishly to be successful. Babies weren't cute. Cash and experience was. I broke into the real estate market when I was 20 and it's never been responsibility that I shy away from.
Watch: Things People Who Don't Want Kids Always Hear. Post continues below.
I turned 30 and one day noticed this mother shopping alongside me at Savers. 
She had great style and an unbelievable ease about her. Her kid was following behind while she spoke to them in the way you'd speak to another adult. No baby talk. There was no carry on. 
Seeing that mother and child changed my mind. I started thinking, "I can be a mum. Like, maybe I want to be a mum!?"
Nowadays I have a board in Pinterest which I have called Eclectic Nurseries, full of inspirational images and decorating tips for colourful, retro nurseries. Cast iron bedheads that have been painted bright yellow and shelves full of vintage books and toys.
I have a note saved in my iPhone with over 50 baby names. I know I want to be a mother and yet I haven't started trying. I know what the fear is.
I am afraid my children will endure bullying.
I want so much to raise capable, intelligent and happy people. The challenge of that in an unjust world weighs heavy. 
I am filled with dread when I think about sending my kids off for their first day of school. Because, although it seems we move forward as a society, embracing people for who they inherently are, considering our fellow humans, schoolyards are still battlegrounds. Hell, workplaces too.

I'm very interested in learning about alternative education methods, specifically Montessori.