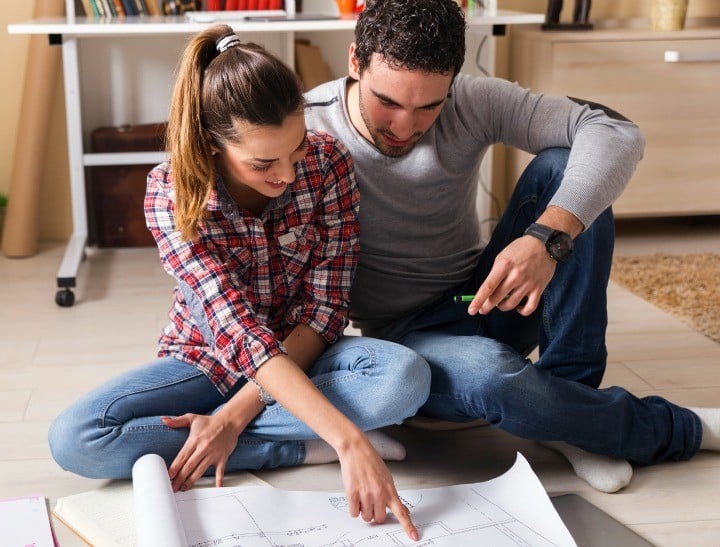 Since the day we met, my husband and I have spent hours, days and weeks imagining building our dream home.
One of our favourite things to do on the weekend was to buy a couple of takeaway coffees and drive around the streets, looking at all of the beautiful homes. Sometimes we could be bothered to get out of the car and look at one, but it had to be really special. Searching for building inspiration can be tiring work.
We started fantasising about building our dream home but it didn't go very well. My husband wanted a movie room. I didn't see the point, when going to the local cinema is way more fun. I wanted an office with bookshelves that double as walls, a big and snuggly reading chair and a lock on the door. Clearly we were of conflicting ideologies when it came to home design. We weren't one of those couples likely to survive designing and building a home from scratch. He wanted a spacious area for all his gadgets and tools. I wanted a garage I could actually park my car in, devoid of gadgets and tools.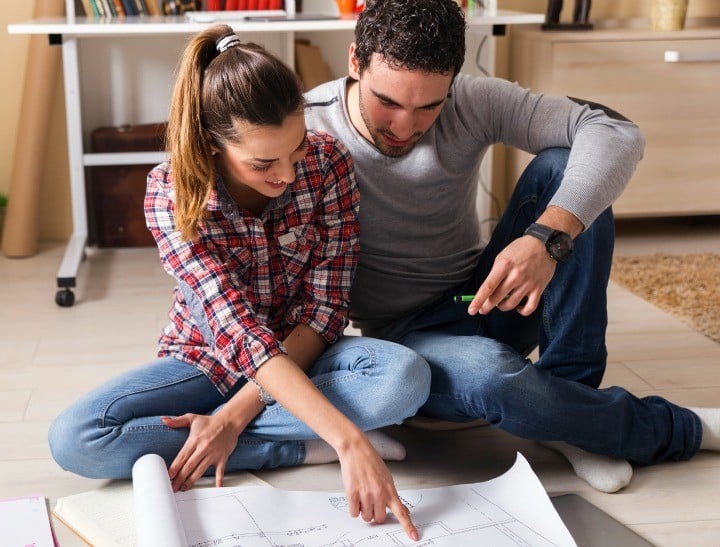 It became increasingly clear that we'd have to trust those folks more qualified when it comes to building beautiful homes. It just became a matter of which design to choose and how to modify it so it suited our needs.
Instead of sitting down with paper and pencils or an expensive architect, we tried out the iBuildNew site, a resource that helps you choose a home to build that suits your needs. You simply take your time browsing through all of the designs featured on their site – no car or takeaway coffee required – and find the perfect home for you.
It's pretty simple. You select the kind of home you want from a drop down menu (double storey), how many bedrooms (four) how many bathrooms (three) and then you select anything else you'd like. You can even pick a budget so you don't let it get too far out of hand. The service is completely free and so easy to use.
I didn't even have a chance to click on anything on the iBuildNew site before a pop-up appeared asking me if a live assistant could be of any help. I love that because to be honest, when it comes to building and renovating, I have no idea where to begin. That's despite years of watching The Block and seeing a lot but learning nothing except a very long list of what NOT to do.