Today, Bruce Jenner confirmed that he is transitioning to become the person he has always felt he was: a woman.
He told Diane Sawyer: "It's going to be an emotional roller coaster but I'm going to make it through. I've been thinking about this day forever and what I should do with my life. I've been thinking about this day forever."
Note: Bruce indicated in this interview that he prefers to use the male pronoun at this time. So we have used he/his/him here.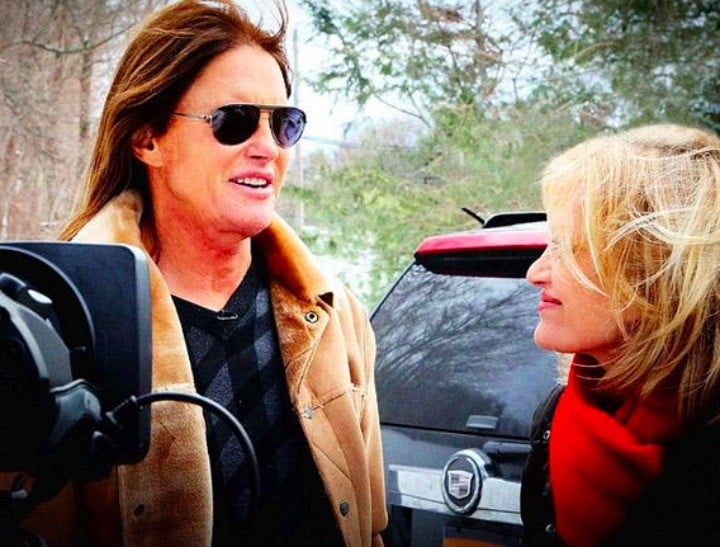 And what a roller coaster it was. Bruce's incredibly moving story made us cry, laugh and reflect on the journey of so many people whose bodies don't reflect how they feel.
Our story on the whole interview is here: Bruce Jenner: "For all intents and purposes, I am a woman"
Here are 8 most beautiful moments from Bruce Jenner's ground-breaking interview.
1. When Bruce found the perfect words to explain that he has the "soul of a female". 
"I've tried to explain it to my children this way. God's looking down making little Bruce. He's looking down and he says, what are we going to do with this one? Let's give him a soul of a female."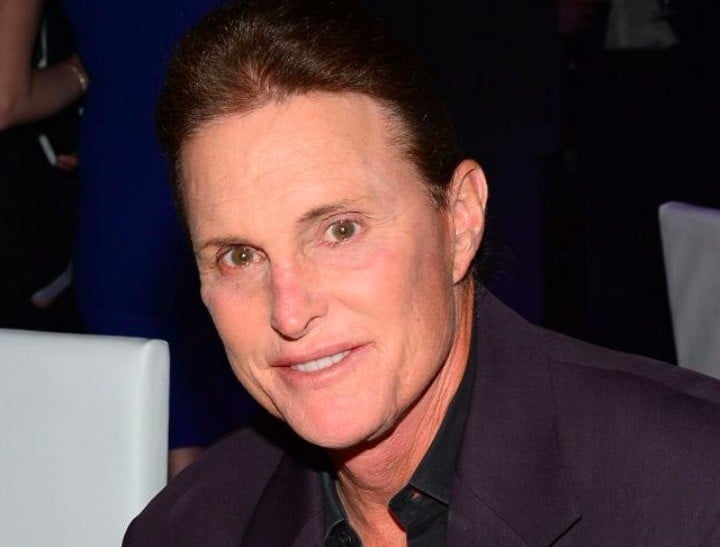 He also explained simply the fact that this isn't about his identity – not his sexuality. He is and has always been heterosexual: "Sexuality is totally different than what my issues are."
2. When Bruce finally untied his ponytail and let his hair flow over his shoulders.
Bruce's whole demeanour changed as he released his hair. It was an honest moment – and one where all viewers could see Jenner physically relax and let down all his defences.
Watch it here:
3. When Bruce shared the impact of his journey on his relationships with his former wives.
Despite being very loving, when Bruce told his first wife Chrystie he was confused about his gender, "Like most women she thought 'I can fix that.'"
He also said that his gender identity issues were at the heart of his break up with his second wife, Linda, in 1984.
Bruce says he told Kris Jenner about his hormone therapy when they first met and she saw him in women's clothing. He said: "When you love somebody…You don't want to hurt them."
"I wasn't as fair as I should've been to the women I married. I've apologized to everybody. I've apologized my entire life."
4. The heart-warming reaction of his son, Brandon.
Bruce shared his fear about telling his kids. He said he thought: "I can't let myself hurt them."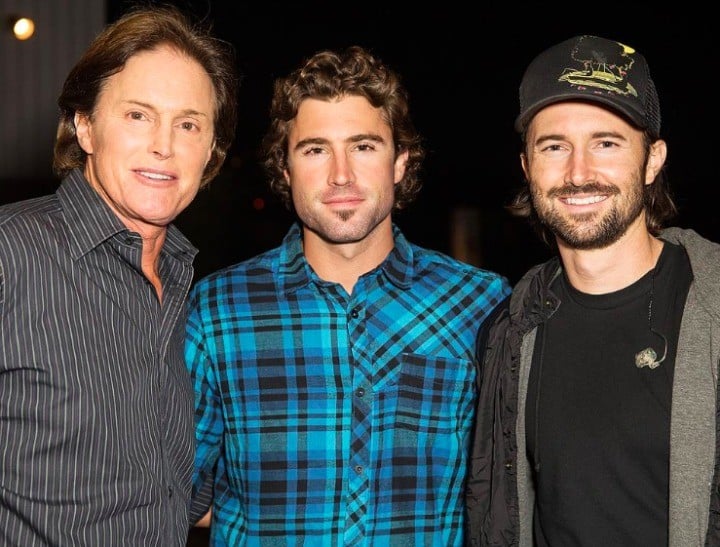 The first person Bruce told about his transition was his son, Brandon, who appeared in the interview. Brandon said Bruce didn't tell him the "best way" and that his dad's having to hide was "tragic".
But Brandon knew what mattered most: "I'm getting an upgraded version of my dad and parent."
5. When he shared his lowest point.
When Bruce went to get his Adam's apple shaved down, details of the appointment were leaked. The cameras were waiting, and the invasion of privacy was so terrible the reality star admitted he thought about suicide.
6. Discussing being caught cross-dressing by his daughters – and their reaction.
Bruce said he was caught cross-dressing twice by his daughters. First by Kendall, but they never talked about it. Then Kim walked in on him in women's clothing. They didn't discuss it at first, but after Kim approached him again, he opened up: "I told her all my issues, and then, after it was over with, I felt much better."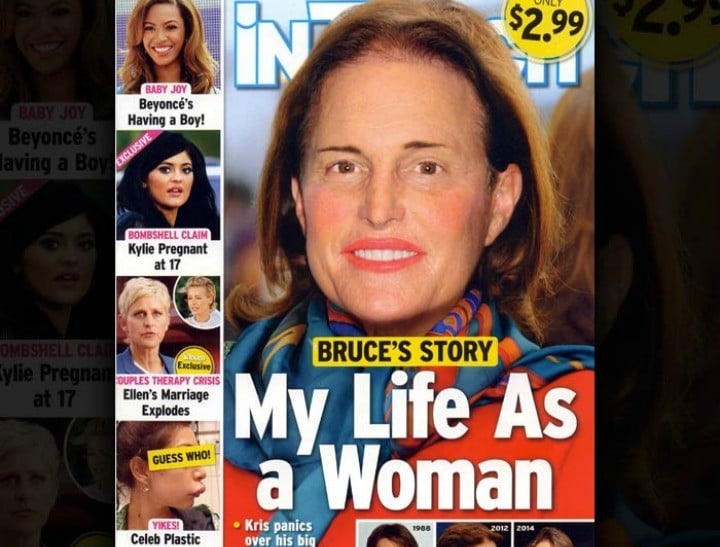 But not all of his daughters have reacted well. Bruce said "Khloe's had the toughest time with it because she's had a lot of losses in her life. She lost her father at a young age and Lamar had his issues." Bruce says Kourtney is also struggling because of her three young children.
7. When his sense of humour and grace shone through – while responding to deeply personal questions about his genitalia and his sexuality.
When prompted about an eventual decision to transition physically, Bruce quipped: "As Khloe would say — If you're living your life, you gotta have the vajayjay." He indicated that gender reassignment surgery was in his future – but that there was "no rush".
Diane Sawyer also asked him about whether he plans to marry a woman again. And Bruce said that he currently indentified as asexual.
8. When he talked about how the suicides of trans* people have moved Bruce to make a difference.
He is not a spokesperson for the transgender community as of yet, but hopes to work with them in the future. "I hope we can save some lives here."
He also spoke openly about his faith – and how it had prevented him from transitioning in the 80s. He says that he often wonders in church: "How does God see me? But then I thought, maybe this is my cause in life, to deal with this issue."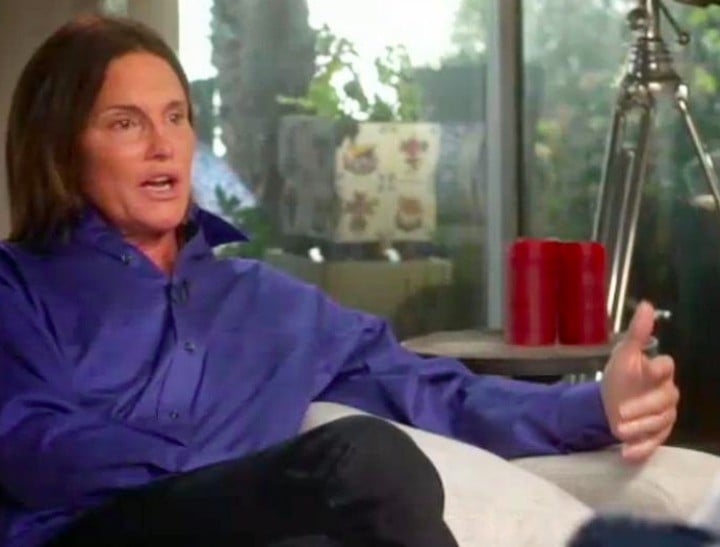 9. When he said he just wanted the world to be open.
"I just want to have a free soul and a lot of great friends. I want to enjoy life. It's who I am. It's that simple."
Bruce's final message was one he hopes every person watching could take with them: "have an open mind and an open heart."
Congratulations on sharing your journey, Bruce. We wish you every happiness.