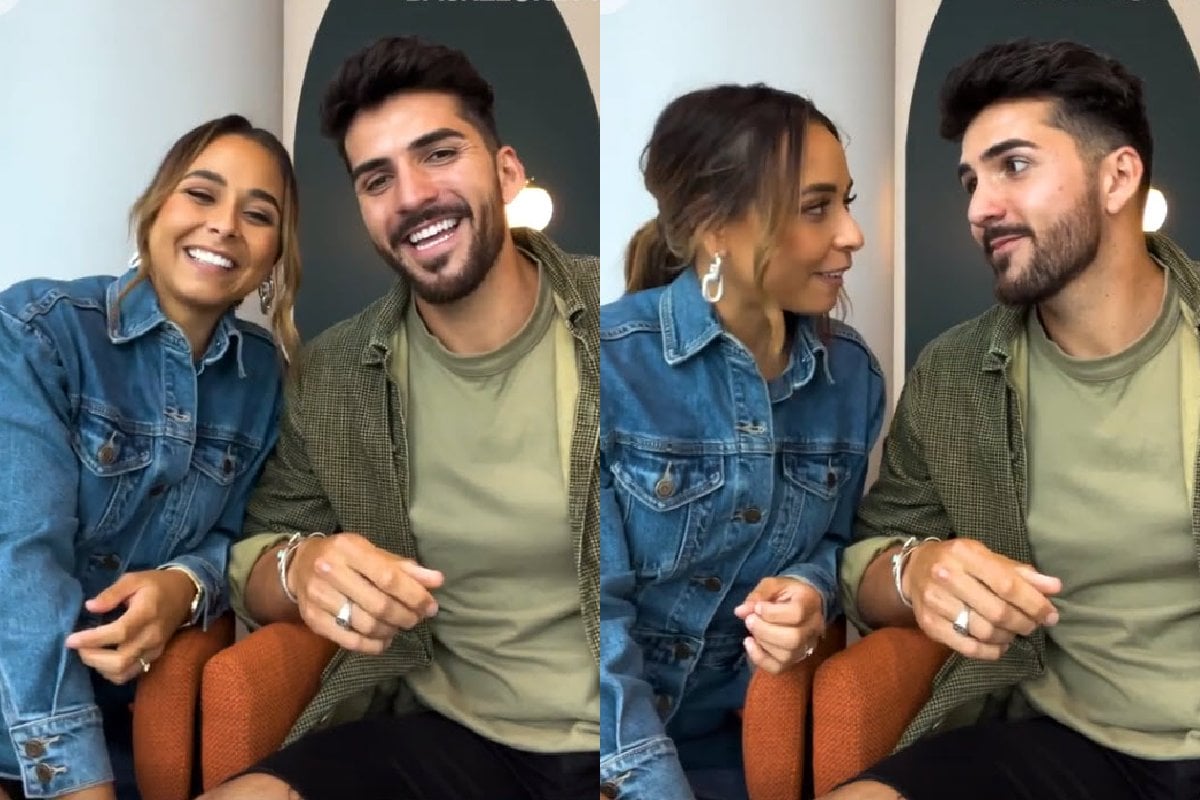 To catch up on all The Bachelorette Australia 2021 recaps and gossip, check out Mamamia's recaps and visit our The Bachelorette hub page.
Yes, our newest Bachie couple know they're disgustingly cute right now.
"It's sick, isn't it?" Bachelorette Brooke Blurton told Mamamia, alongside her chosen winner Darvid Garayeli, the day after their finale aired. 
Darvid initially didn't think it was going to happen like this. When he stood in front of Brooke during the finale filming and she broke down, he thought she was trying to break up with him.
"I genuinely thought she was dumping me. I felt pretty good the whole time. I think just that day everything was boiling up, and I was really, actually processing the fact that she might not choose me," he explained.
"Anyone can see how beautiful of a person Jamie-Lee is. And you just don't know, so I was processing it. At the end of the day I really do want Brooke to be happy so I was just trying to process it."
Turns out, she was just really overwhelmed by love. Bless.
Brooke and Darvid been living in a weird limbo full of secrets and Zoom calls since that time, but the benefit of that is being able to build a really solid relationship foundation, they said.
"I think it's actually been really nice in a lot of ways. It's been very difficult but we've actually stripped back so many of the luxuries that you have in the beginning of a relationship," Darvid said. 
"So it's just been over communicating and setting up a really stable base, I think."
Brooke agreed, as they hadn't been able to do much other than talk.
"The thing with me and Darvid is that we're just so completely on the same page with everything, like its kind of crazy how in sync we are in so many ways. We've had such different lives, but so compatible and such very giving and loving people," she said.