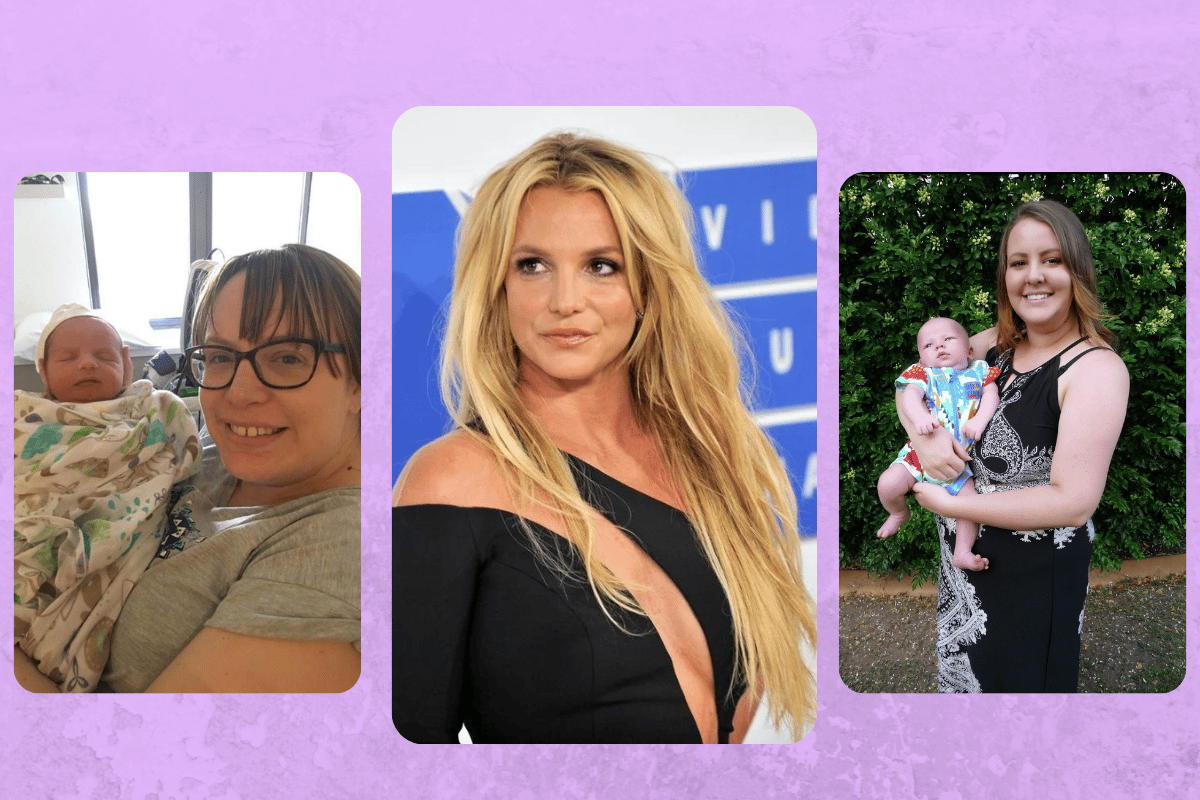 This post deals with severe depression, anxiety and suicidal thoughts, and could be triggering for some readers.
Britney Spears' recent pregnancy announcement on Instagram was clearly a moment of joy for the star who lived under a strict conservatorship for 13 years until November 2021.
Aside from her delight at the news, the Instagram post included a reference to her previous two pregnancies with sons Jayden and Sean, the harassment she received at the hands of the paparazzi, and her experience with perinatal depression.
"I obviously won't be going out as much due to the paps getting their money shot of me like they unfortunately already have," Britney shared with her 40 million followers.
"It's hard because when I was pregnant, I had perinatal depression... I have to say it is absolutely horrible. Women didn't talk about it back then. Some people considered it dangerous if a woman complained like that with a baby inside her... but now women talk about it every day. Thank Jesus we don't have to keep that pain a reserved, proper secret."
As Britney writes, thankfully, awareness and support for mental health conditions has improved since she was last pregnant in the mid-2000s. 
But while there is greater understanding of postnatal depression and anxiety, less is known about antenatal depression and anxiety which occurs during pregnancy. The term perinatal includes before, during and after childbirth.