Overjoyed. That was the primary emotion I felt when my good friend Caroline asked me to be a bridesmaid around four months ago.
Having been a bridesmaid once in the past, I thought this would be a piece of cake, especially seeing as I was one of seven bridesmaids. Sadly, my joy quickly turned to utter despair.
At first, I thought Carol was just being a little overzealous when the group emails asking for input on everything from bridesmaid dress colours, hairstyles, makeup looks, bridal dresses, buttonholes for the groomsmen (something I had to Google) and table decorations came flooding through, quickly taking up a large chunk of my day.
Bridal makeup ideas. Post continues after gallery…
Beautiful wedding eye makeup ideas
During one particularly busy Friday at work – I'm a high school English teacher, so there's not a lot of down time – I checked my email during a short break between morning classes.
"Hey Hayley, How's it going? I need some cake-maker suggestions by COB today please, Jase and I really want to get a wriggle on with this and need the contact details, price brackets, flavours and an idea of how prestigious the vendor is – in a table would be great. Excel is probably best please. Thanks!"
I had to read the email about three times to gauge what she was asking me. After the third disbelieving scan, I felt my blood start boiling.
Was she serious?!
"I have a full time job, for crying out loud, how am I meant to get all this info by then?" I thought, panicked.
Listen: Mia Freedman shares the wedding regret that turned into one of the biggest of her entire life. Post continues after audio.
Surely it'd be OK if I got the information to her over the weekend? I wanted to be a good bridesmaid but what was she going to do with wedding cake information on a Friday evening? I decided to hedge my bets and replied with my plan to have the info to her the following day, apologising and saying that it was a busy day. Of course she'd be okay with that, wouldn't she?
After no reply from the bride-to-be, I carried on with my day. On Saturday morning I cancelled my breakfast plans, instead researching Tasmanian wedding cake-makers (she'd decided to have a picturesque destination wedding) that might be suitable. I sent it through to her and had a reply almost immediately.
"Thanks for this, would've been really helpful to have it yesterday when specified but I appreciate it."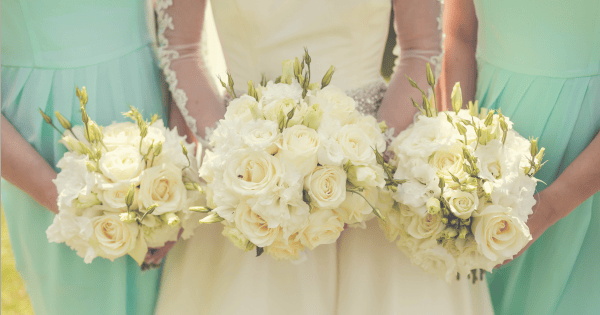 Image: iStock
Ouch. I put it down to "bridal stress" and got back to my normal life, hoping she wasn't too mad at me.
A couple of months later - after three consecutive weekends of searching for bridal and bridesmaid dresses (that ended up costing us all $550, mind you) - came the clincher.
Caroline had finally found a stunning satin Marchesa wedding dress that she looked perfect in. The only problem was it cost twice her dress budget - $10,500. After many "dooo itttt, you should totally splurge, you only get married once" reassurances for her many bridesmaids, she decided to purchase it.
"Thank the lord, now I can have my weekends back," I thought to myself, breathing a sigh of relief despite feeling a little guilty about it.
That night, my inbox pinged again with another of the group emails from Caroline that I'd started to dread. The subject line was "Bridesmaid dress contribution" and it made me break out into a cold sweat.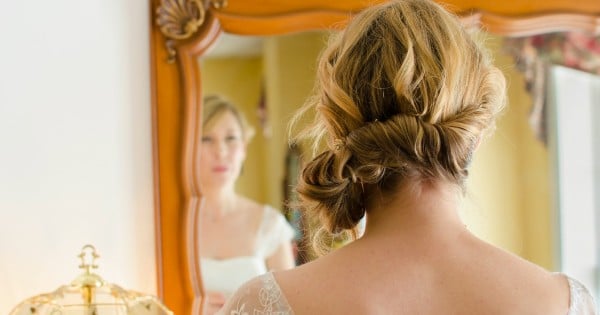 She was asking the bridal party to pitch in for her wedding dress. Image: iStock
The latest bridal update was a long email outlining how she and Jase were hugely over their bridal budget now that she'd splurged on the dress. That it was "totally fine if you can't" but she would really love if we could "pitch in" around $150 each towards her "dream dress". That it'd mean so very much to her and would mean that as she walked down the aisle, she'd be wearing something we'd all had a part in.
Yes, she was essentially asking her bridal party to chip in for her dress. As well as our own outfits, accommodation, the hen's party, bridal shower and the three spa days she wanted us to plan prior to the wedding. My bank account was already taking a battering from the wedding and now this?
I nearly threw my phone across the room, such was the rage that consumed me. It's been three days since she sent the email and three of the seven bridesmaids have replied saying they'd love to pitch in for her dress. Whether they genuinely wanted to or not, I just don't know.
But I'm starting to think I might have to bail on this wedding, and friendship.
Image: iStock.
Have you ever been bridesmaid for a bridezilla?