Brenda Lin has recalled how she did not think the abuse she suffered at the hands of her uncle, Robert Xie, was "relevant" to the investigation into the murder of her mother, father, aunty and two brothers.
In July 2009, Lin was just 15 years old and enjoying a school excursion to New Caledonia with her friends when her family was killed in their Sydney home.
It was two years before Robert Xie was arrested for the murders of Min Lin, 45, his wife Lily, 43, the couple's sons Henry, 12, and Terry, 9, and Lily's 39-year-old sister Irene.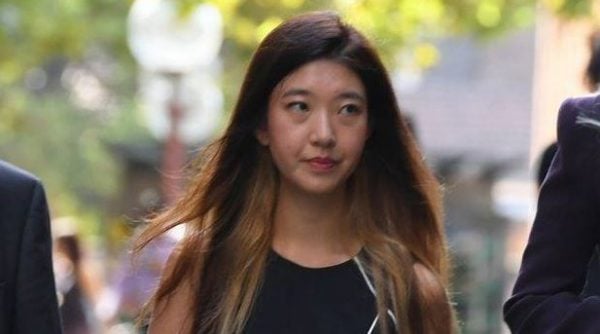 However, in the immediate aftermath of the tragedy, the teenager was unwittingly sent to live with her family's killer — and was regularly sexually abused by him during this time.
In an interview with Channel Seven's Sunday Night, Lin described the initial disbelief and then "eye-opening" shock she felt at learning he was the prime suspect.
"My aunt and uncle, they were the substitute family I had... They were the next best thing to my family," she said.
"He was definitely not a murderer in my eyes. He was an uncle. A family guy, that was it."
Lin may not have been suspicious of her uncle in the years before his arrest, but others were.
Listen: The Well discusses the stages of grief. (Post continues after audio.)

Susan Bridge, the principal at Brenda's high school, recounted seeing a "potentially dangerous" side to Xie during a disturbing encounter.
"He so physically very close and [his] face only this far away, speaking, loudly, rapidly in Chinese. Brenda with her head bowed down, tears falling down. It was clear he was trying to get her to agree to something," Ms Bridge told reporter Melissa Doyle.
"I did feel that I had seen a side of Robert that was a potentially dangerous side."