The motive for the family massacre that stopped Australia can finally be revealed as the sole survivor of Robert Xie's brutal attack breaks her silence.
Brenda Lin was on an overseas school trip the night her five family members – Min Lin, 45, his wife Lily, 43, the couple's sons Henry, 12, and Terry, 9, and Lily's 39-year-old sister Irene – were bludgeoned and strangled to death by her uncle in their Sydney home in July 2009.
On Monday, Xie was sentenced to five consecutive life sentences in prison for the horrific crimes, without the possibility of parole.
By speaking to Channel Seven's Sunday Night program, the identity of Min and Lily's daughter, Brenda Lin, can be revealed, along with a motive for the killings that was previously unreported.
Fairfax reports that prosecutors argued there was a sexual motive to Xie's attack.
The court heard that Xie inappropriately touched Ms Lin, now aged in her 20s but a teen at the time, before the murders.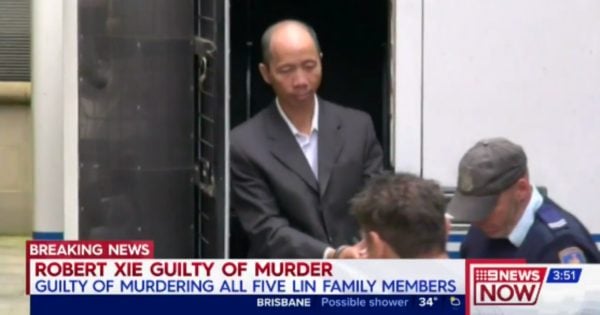 After her family was killed she was then regularly sexually assaulted until Xie was arrested in May 2011, the Sydney Morning Herald reports.
Ms Lin had moved in with Xie and his wife Kathy Lin after her family was killed and it was there that the sexual abuse occurred.
It was this, the prosecutors argued, that motivated Xie to commit the crimes. With her family members dead, he could have complete access to Ms Lin, it was argued.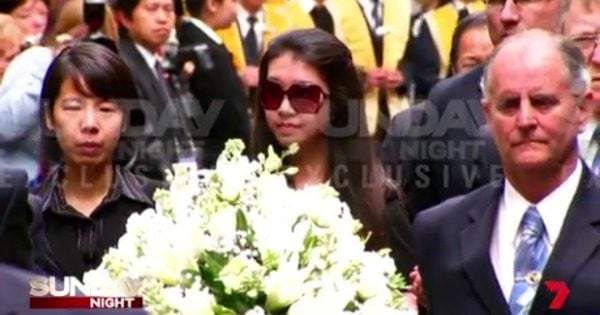 Contributing to this theory was that Ms Lin's bedroom was left undisturbed on the night of the murders, the Sydney Morning Herald reports.
Xie, who has not been charged over the alleged assaults, also offered to adopt Ms Lin in the hours after the murders, the court heard.
Juries in the murder cases heard Ms Lin's testimony of the abuse, but journalists could not publish anything that identified her due to laws protecting children involved in crimes.
A second motive for the killings was Xie's perception that he did not have equal status within the family — and his jealousy of how highly regarded his brother-in-law, Min Lin, was.
Brenda Lin's indescribable pain.
"I'd give anything to have my family back," Ms Lin said in the emotional interview with Sunday Night that will air on February 26.
"He was someone that I trusted... as a person who isn't a murderer and also know what he's done."
Ms Lin spoke of the indescribable pain she had suffered as a result of the crimes in her victim impact statement read at her uncle's sentencing hearing.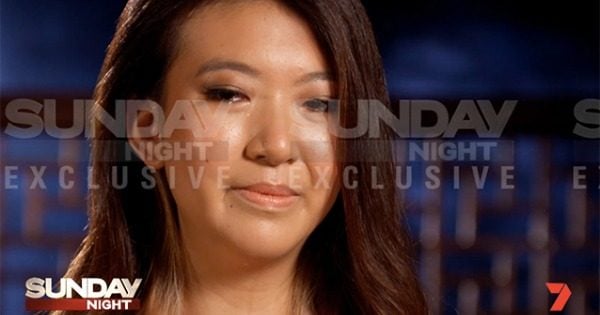 "I do not even know how to begin to express how the murder of my immediate family has impacted my life — there are not enough words to describe the pain and suffering caused to me and those around me," the statement read.
The judge who sentenced Xie admitted she took into account the trauma Ms Lin suffered as a result of her family's death.
"While the law does not permit a sentencing judge to take into account in the imposition of sentence any additional penalty because a family member of a murder victim has suffered through their death... in this case the far reaching and immeasurable harm done to [Ms Lin] is also an aspect of the harm done to the community and, for that reason... I also take that into account when imposing life sentences in this case," Justice Elizabeth Fullerton.