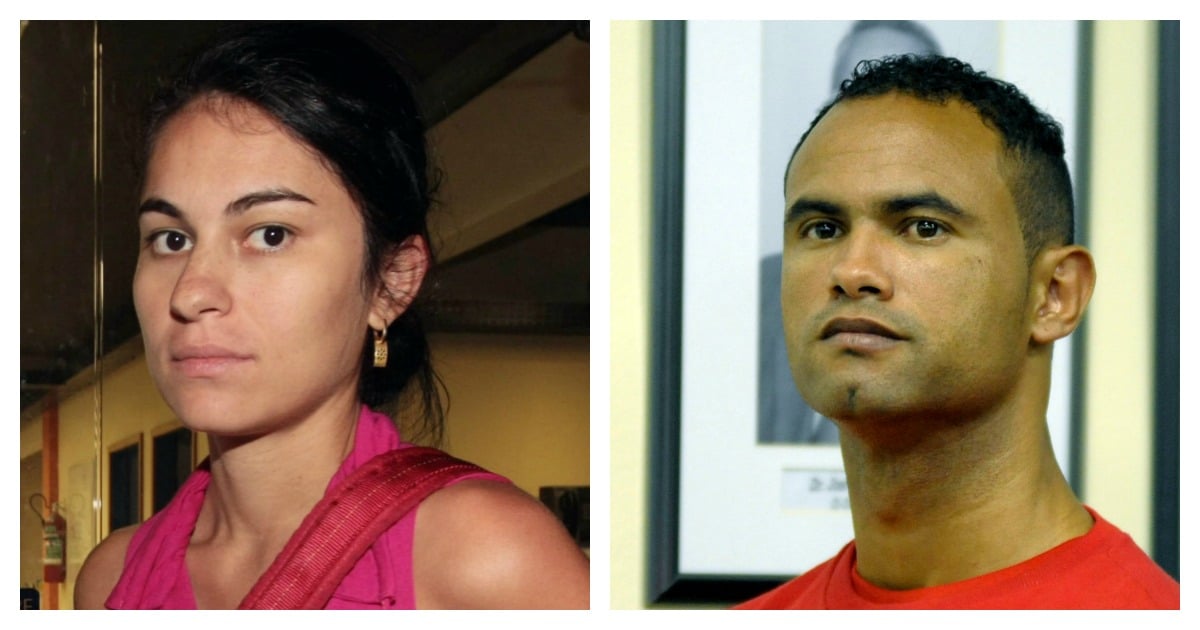 Content warning: Post contains the details of murder.
A Brazilian soccer player who ordered the murder of his ex-girlfriend and fed her body to pet rottweilers claims he is "not a bad guy".
Bruno Fernandes de Souza, a goalkeeper who played in the country's most successful football team, was sentenced to 22 years jail for orchestrating the 2010 murder of his former partner Eliza Samudio.
Now, released just six years into his term due to the court's leniency, the 32-year-old is ready to return to the sport he loves and appears to be shrugging off the despicable crime.
"Dude, what happened, happened," Bruno is quoted as saying in The Guardian.
"I made a mistake, a serious one, but mistakes happen in life — I'm not a bad guy."
"People tried to bury my dream because of one mistake, but I asked God for forgiveness, so I'm carrying on with my career, dude. I'm starting over."
Bruno made the comments in his first interview since being released from prison last month ahead of an appeal. He has since signed to Brazilian Serie B club Boa Esporte, who have lost three sponsors over the decision.
Despite fan and sponsor backlash,  Boa Esporte president Rone Moraes da Costa remained unphased.
"If this city doesn't like it, I move us to another city. Bruno deserves this chance," Moraes said.
Eliza Samudio's horrific murder.
In 2013 Bruno was sentenced to jail for his involvement in the murder of his ex-girlfriend, model Eliza Samudio.
Samudio had publicly slammed the soccer player and chased him for child support following the birth of her son, Bruninho, whom Bruno fathered.