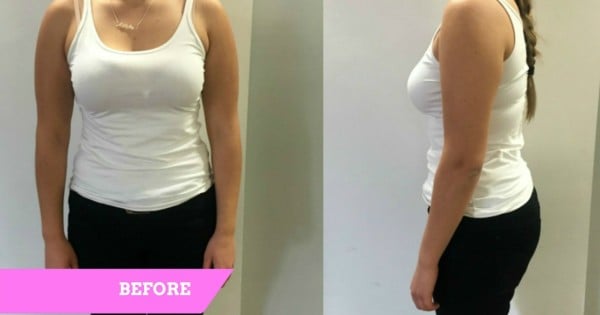 Got fitted when you were 14 and are still rocking the same sized bra? Hate to break it to you, but it's probably time for another fitting. Weight fluctuations and a changing body shape mean it's so important to find a bra size that supports your boobs, is comfortable, and makes you feel good.
Three Mamamia staff members who are a little unhappy with their current bra situation got professionally fitted by Triumph bra experts and as one of them said, it felt like a weight had been "lifted off her shoulders". Yes, finding The Right Bra is a game-changer.
Natalia.
As someone who hit puberty early, big boob problems are something that I've dealt with for most of my life. Finding a bra that fit me well and made me feel comfortable and confident was always a struggle, so instead of finding my perfect match, I've always had to settle for good enough. My bra size tends to fluctuate every few months, so bra shopping is often a long and costly exercise – one that I'd prefer to skip whenever possible.
Natalia before fitting.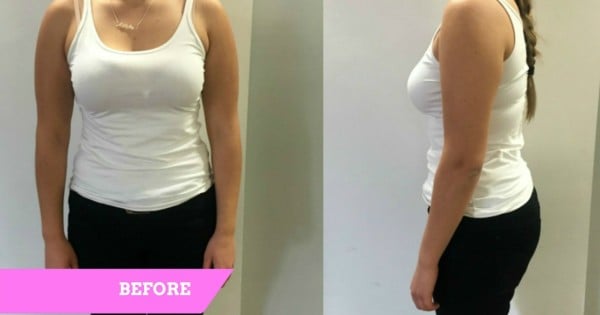 "I've always had to settle for good enough." Image: supplied.
I was fitted a few months ago as a 14D, but as soon as I walked into the room to meet Paula and Tammy (the Triumph fitting ladies) and took off my jumper, they took one look at me and said "Honey, your bra is way too big." Loose at the back and gaping in the front meant that I definitely wasn't getting the right support.
The difference the Magic Boost bra made was immediate. It felt firm on the underbust but not restrictive, and my breasts were nicely hoisted without feeling like they would fall out, which is new for me. I found myself standing up straighter and not having to be cautious about every little movement, which is a liberty unbeknownst to big-breasted girls everywhere.