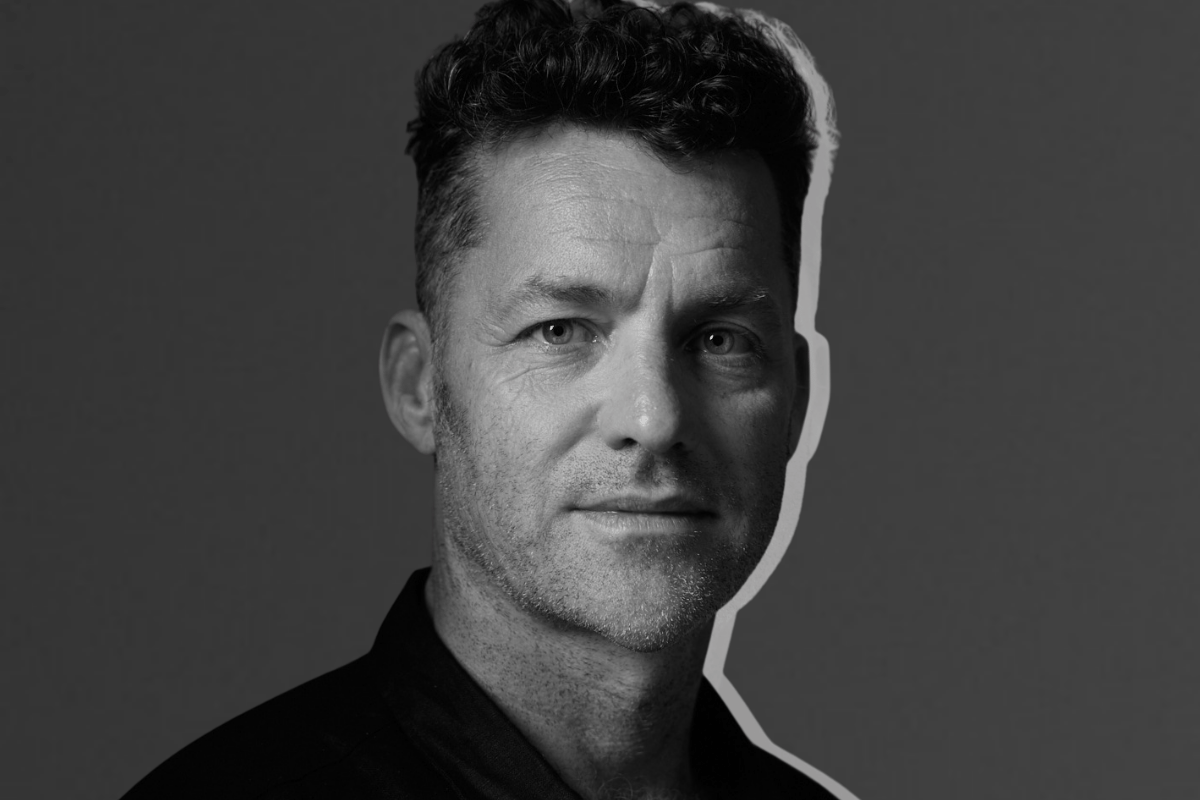 This post mentions suicide and may be triggering for some readers. 
It was a picture-perfect life. 
Simon Lee was in his early 40s and living on Sydney's Northern Beaches with his wife and two kids. Work was one success after the other; his advertising business was going well, and he was making waves in his filmmaking career with the release of his first feature film. 
"I was almost addicted to the adrenaline of success," the 48-year-old told Mamamia. 
"Since my early to mid-20s, I have been sort of running on adrenaline, really not stopping to take stock of anything, just taking on the next thing, the next thing, the next thing."
Turning up to work with a smile on his face day in and day out, Simon was living life on an "artificial adrenalised high". 
But underneath, he felt like he was putting on an act.  
"I had this constant feeling of unease and anxiety… and there would be occasions where the anxiety was more intense and really, really, really unpleasant."
"It was like I had a dirty little secret that I kept to myself because I didn't feel comfortable talking about it to anyone."
Watch the 'Boys Do Cry' campaign. Post continues below. 
Anxiety was a feeling Simon had experienced since his late teens but one he never shared with anyone. 
"Mental health issues at that time [growing up] felt really taboo... The idea of getting therapy or counselling felt like it was for crazy people or self-obsessed celebrities. And I was neither of those." 
But as Simon entered his mid-forties, things started to unravel. 
Running his business started to take a toll, a simple home renovation project turned into a years-long nightmare and his parents in the UK suffered a series of health scares.
Around the same time, he was also experiencing rejection at work.
"For every one great idea that gets green lit, there's at least 10 that don't. That is the reality [of working in the industry]."