Content warning: This post contains details of depression may be triggering for some readers.
My grandfather has always struggled with happiness.
There have been times when he has felt overwhelmed by sadness, and others where he has been sick with worry. For decades he has been plagued by a sense of guilt and unease. He is perpetually worried about his health, despite the fact he eats very well, exercises plenty, and there is absolutely nothing wrong with him.
My grandfather is incredibly intelligent and interesting, yet has always been extremely hard on himself. There have been times when he has been completely crippled by self loathing and anxiety.
But, up until recently, he had never talked about any of that.
About a year ago I came across a book titled Darkness Visible by William Styron. I saw it recommended online with a few excerpts and was struck by just how eloquently it described the experience of depression.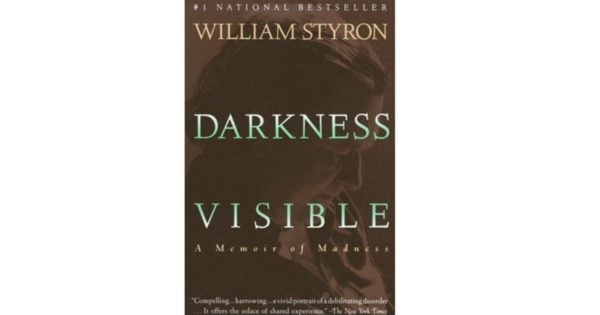 I read it in a day. And as soon as I closed the last page, I called my grandfather.
Next time I saw him, I gave him the book. I figured he would probably nod politely, and then add it to a pile of "oh, yes...I'll read that" books he had accepted from insistent relatives.
But the next day I got a phone call.
He'd gone to the GP, and plonked the book down in front of him. After decades of doctor visits, for the first time he was able to say "this is what I have... explained better than I ever could."
Mia Freedman on why routine is anxiety's best friend. (Post continues after audio.)
That is the power of a book.
They can change lives, or provide a vocabulary for a particular kind of experience that was previously unexplainable. They can also powerfully remind us that we're never really alone.