Finding a man who is willing to fake tan your back may not necessarily be at the top of the list for "attributes my future partner must have", but it doesn't hurt.
Now one man has gone even better.
Matt Edwards was helping his fiancé fake tan those 'hard to reach places' when he noticed a major flaw with her trusty Bondi Sands tanning mitt.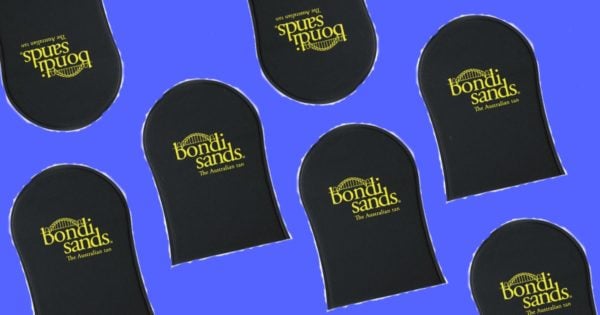 It was too small for his hands.
Unhappy with the design flaw that was inhibiting his ability to give his fiance a helping (fake tanning) hand, he took to the brand's Facebook page on Saturday to air his complaint.
"Dear Bondi Sands. My fiancé, much like  many other women out there enjoy your tanning products and she has no complaint whatsoever. But I do...," he began.
"I, and what I could assume that many other men out there, must assist our lovely partners in their tanning procedure and this includes applying your tanning foam to places they are unable to reach.
"My only and one complaint is that your application mitt is not suitable for my hands. I am, what could be assumed as average size, and can only think that this mitt does not fit many other mans hands out there."
He then had a suggestion for the company. (Post continues after gallery.)