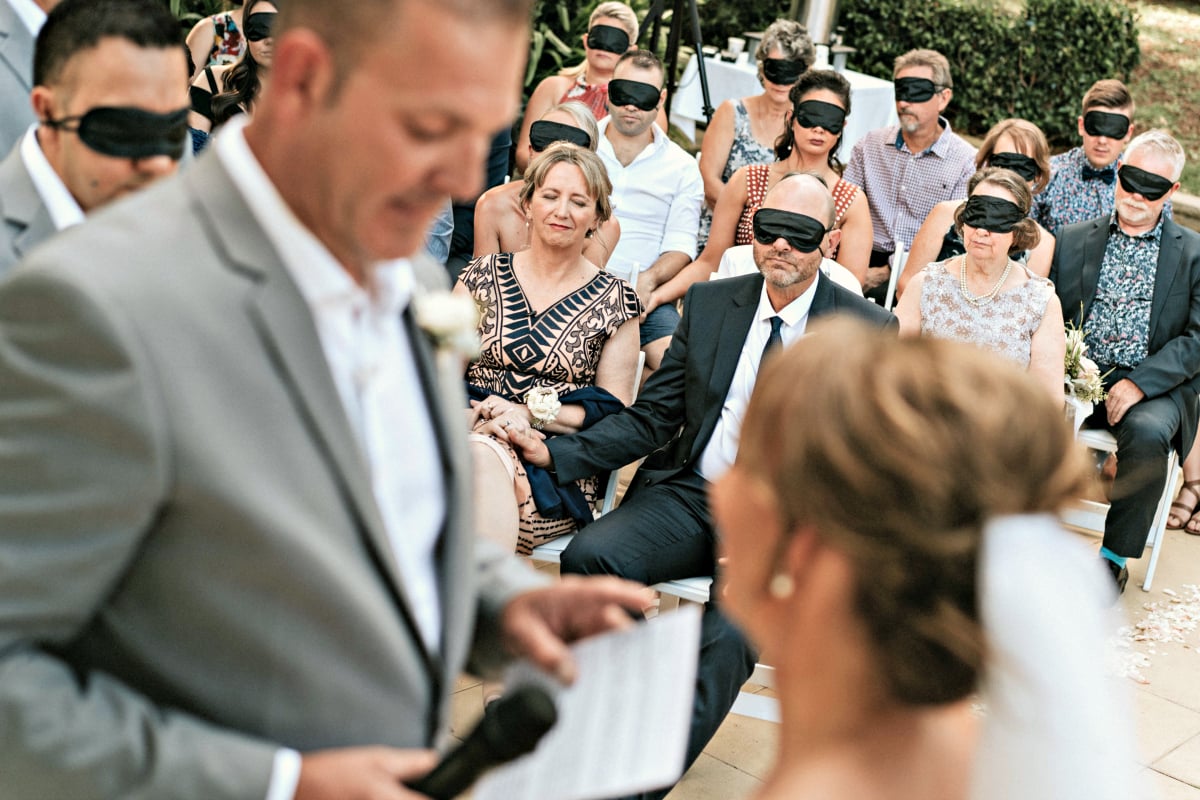 As Rob Campbell said his vows to love and cherish Stephanie Agnew for the rest of his life, their guests wore blindfolds.
No iPhones or social media, just the couple and their 54 guests experiencing Rob's vows in the same way his wife was.
Steph hasn't been able to see for four years because of Cone-Rod Distrophy, a genetic condition in which the cells in your retina slowly deteriorate and die. At first, the 31-year-old's vision started getting blurry, but today, she describes what she sees as like watching static on a TV screen.
"The way I explain the way I see now is it's like an old TV you're trying to tune in and you get the fuzziness of the black, white and grey. That's what I see, complete and utter fuzz," she told Mamamia.
In order for her wedding guests to be present in the moment and fully experience Steph and Rob's wedding from the bride's perspective, all but one of the guests put on blindfolds to hear the vows. Steph's mother Linda simply closed here eyes because she also lost her sight to the same genetic condition.
"We came up with the idea to use the blindfolds when Rob and I met with our photographer [James Day] and videographers [Toni-Jo and Shaun from Lemon Tree Film House] to try and think of other ways to create meaning and include tactile elements into the day."
"We wanted our guests to be able to really be present and hear our vows the same way my mum and I did, everyone loved it and gave such great feedback about how special the day was."