The aim of a red carpet is often to stand out.
At this year's Golden Globes it was the exact opposite.
Last month, Hollywood heavyweights including Reese Witherspoon and Eva Longoria announced a pledge to wear black on the red carpet as part of their Time's Up movement which seeks to assist and empower women in the wake of #MeToo.
Listen: Tracey Spicer joins Holly Wainwright and Rachel Corbett on Mamamia Out Loud to discuss the year that was #MeToo on Mamamia Out Loud. Post continues after audio.
"For years, we've sold these awards shows as women, with our gowns and colors and our beautiful faces and our glamour. This is a moment of solidarity, not a fashion moment," Longoria told the New York Times.
And what a difference it made. While some initially criticised the decision as pointless, the eschewing of colour for black on the red carpet showed solidarity as well as prompting the shift of red carpet questioning from, "What are you wearing" to "Why are you wearing black". (Post continues after gallery.)
The 75th Annual Golden Globes dresses.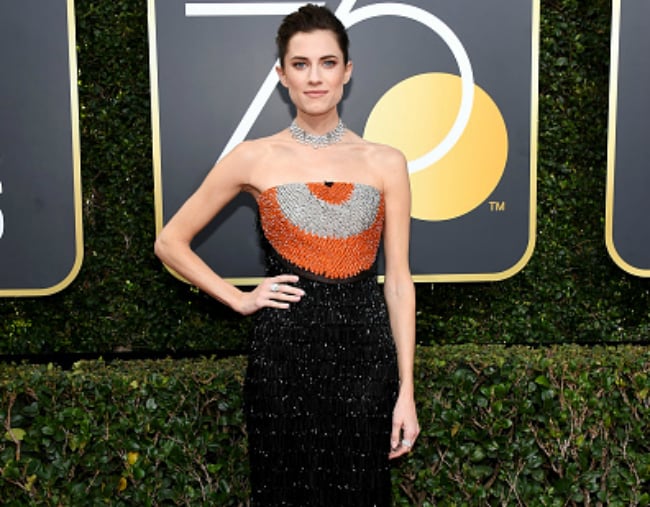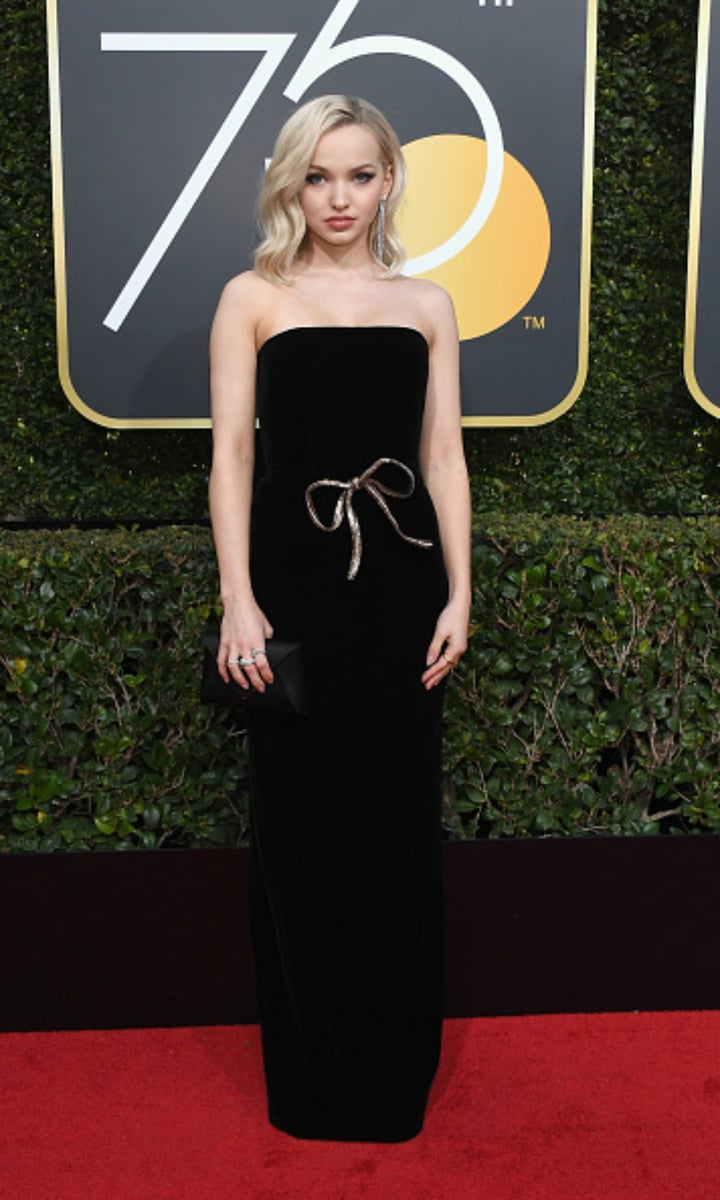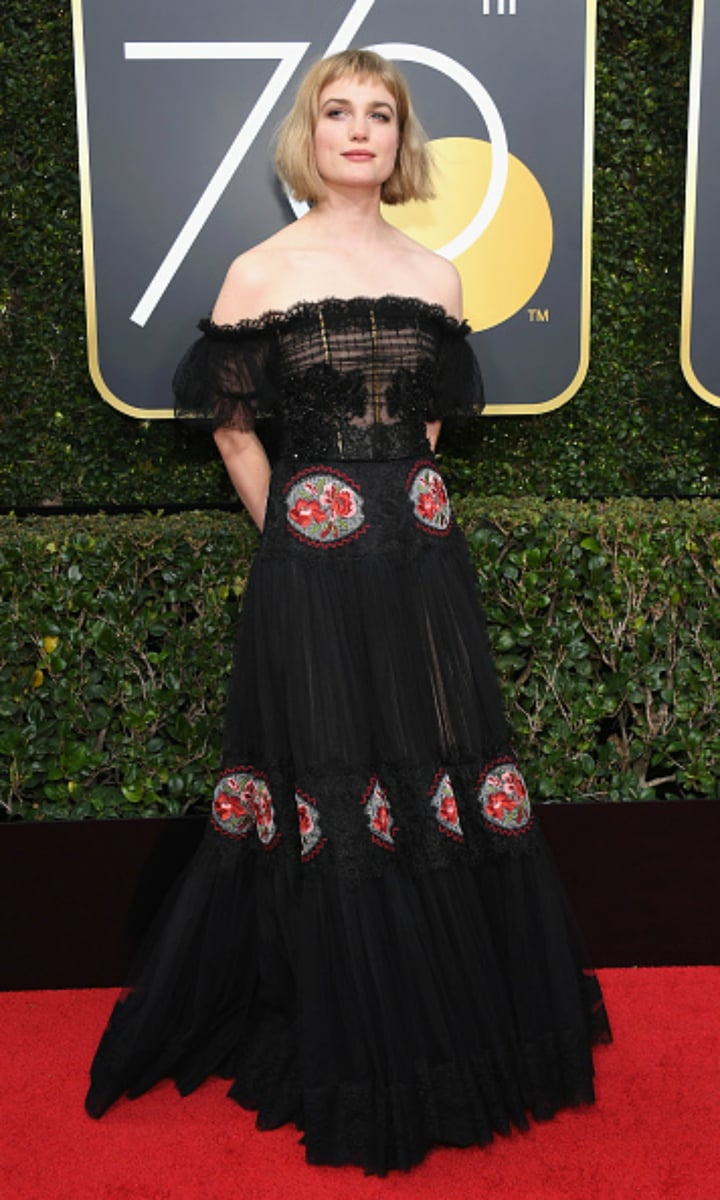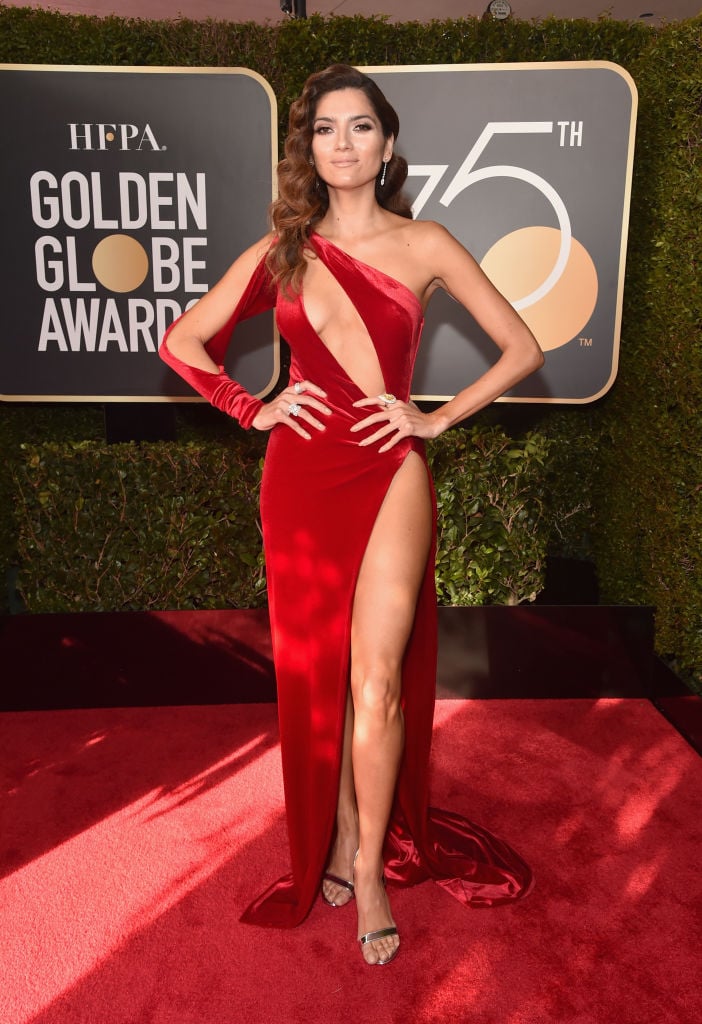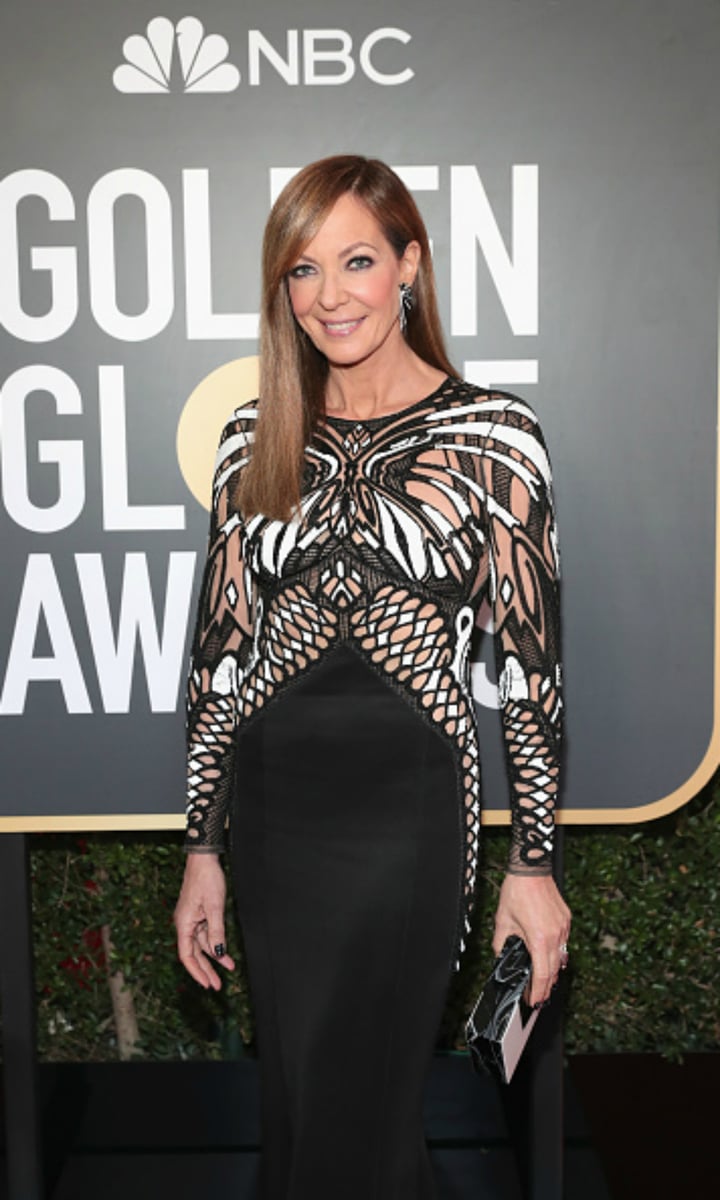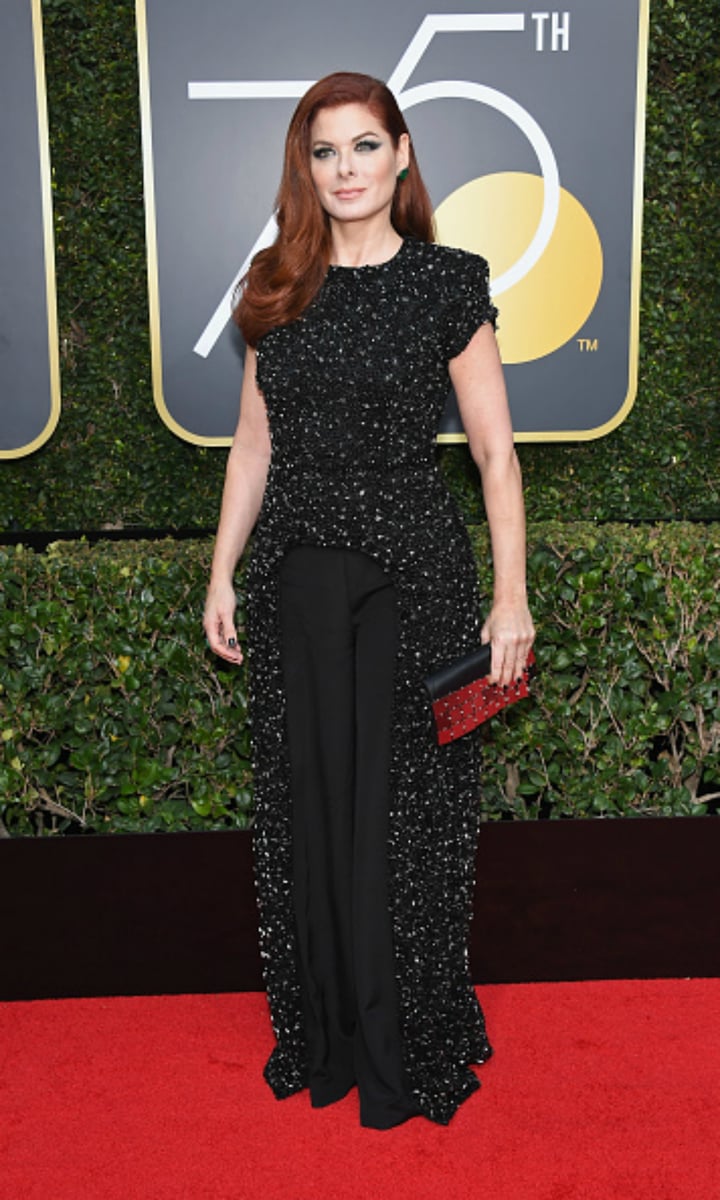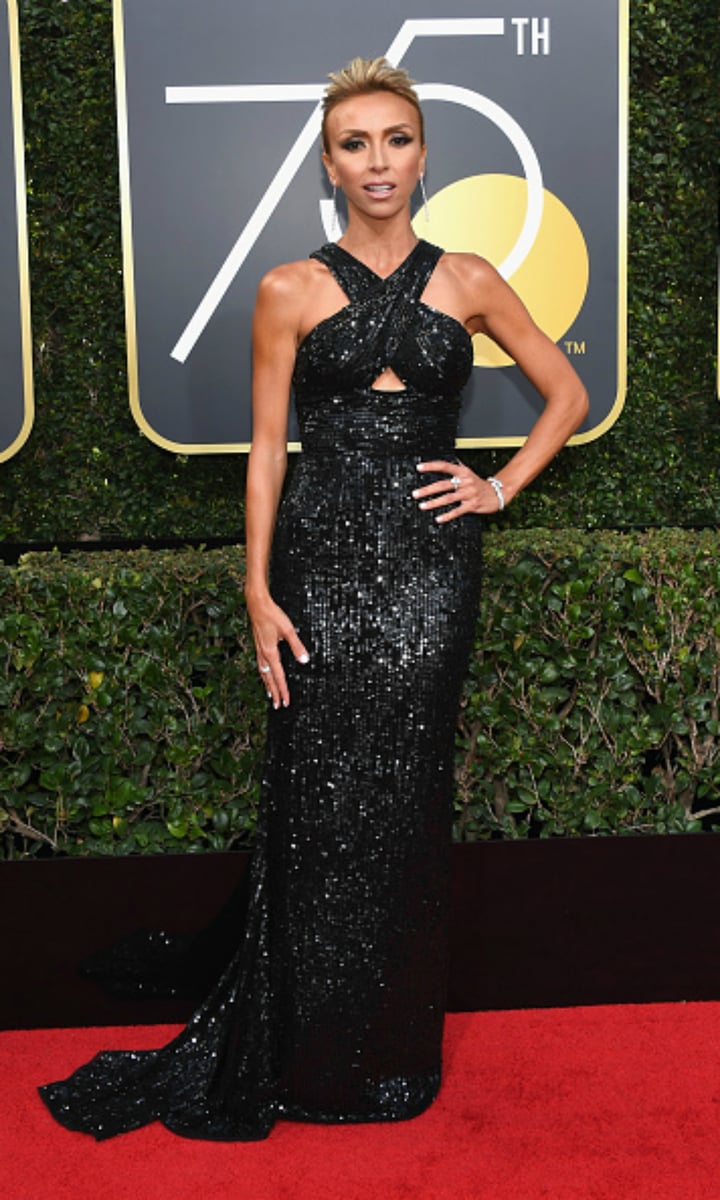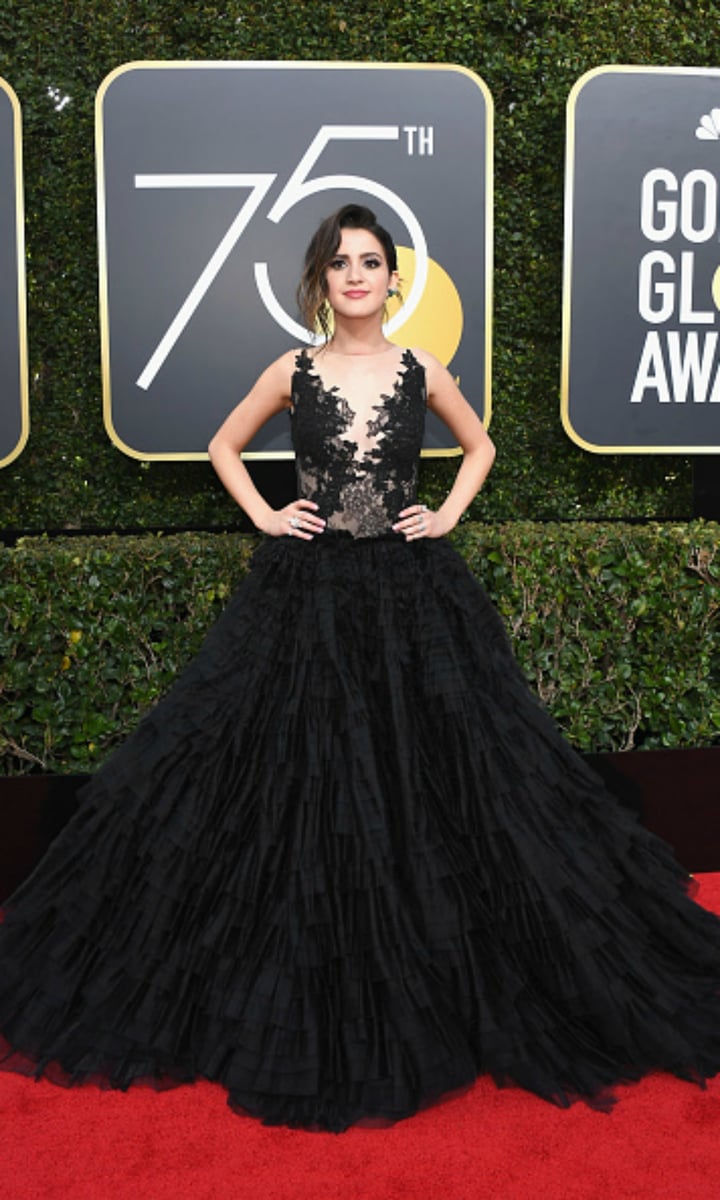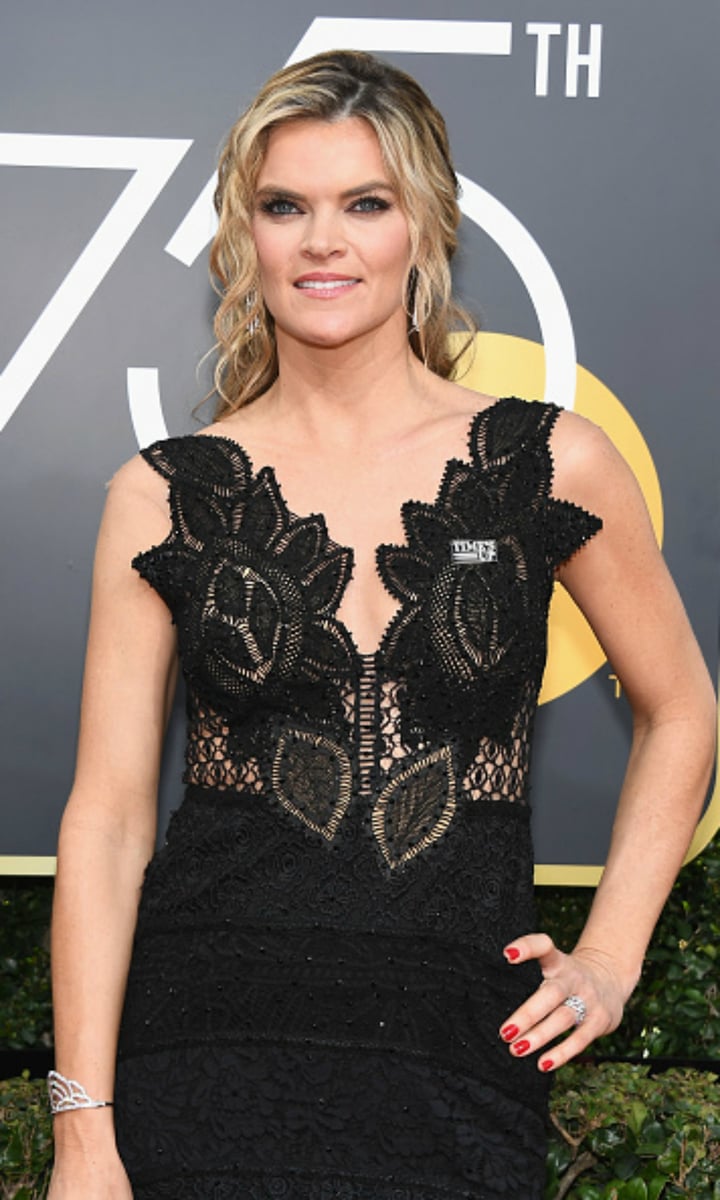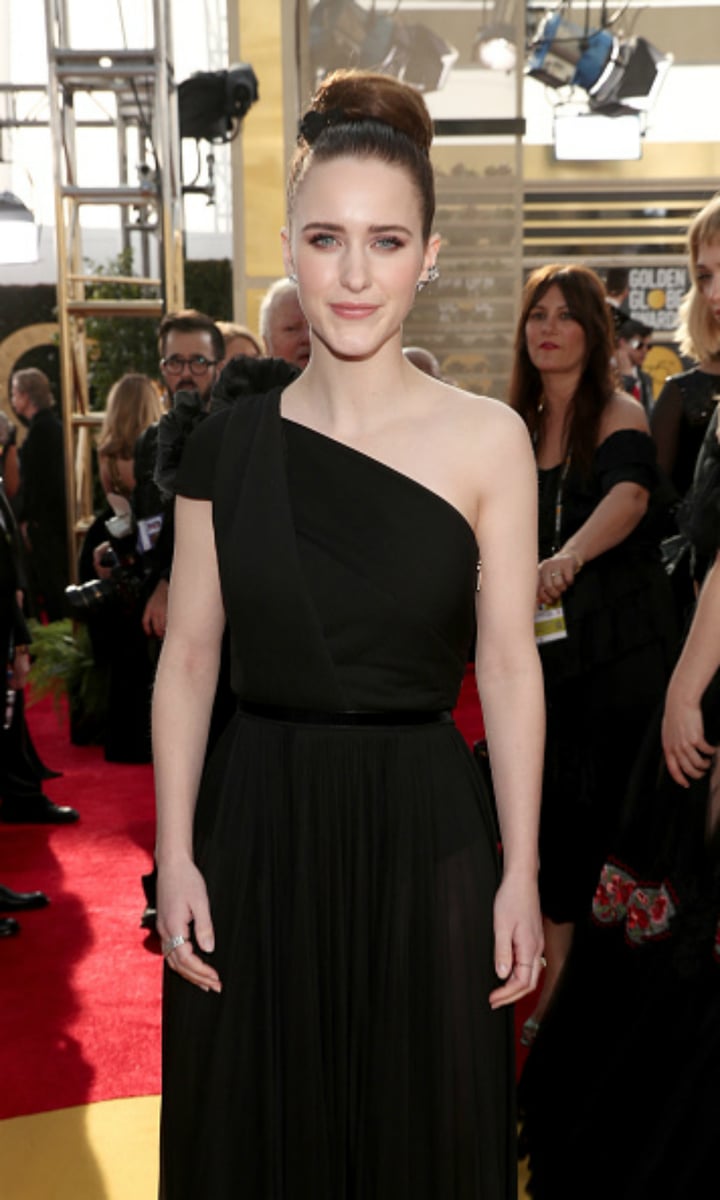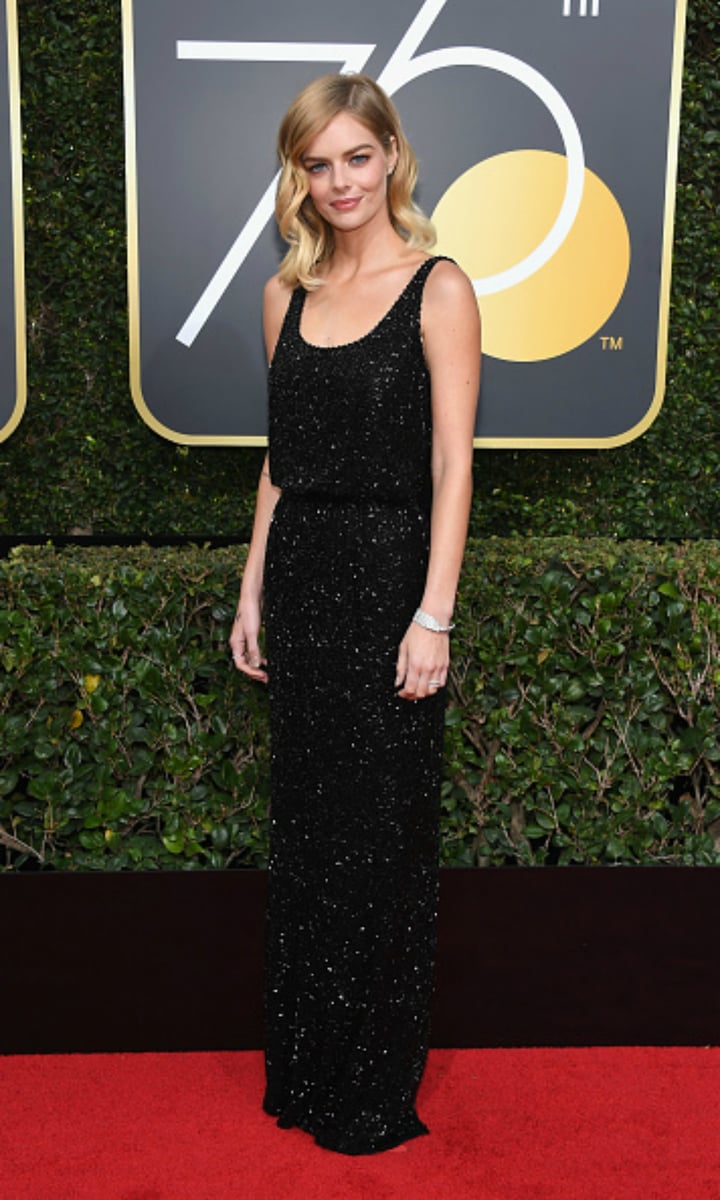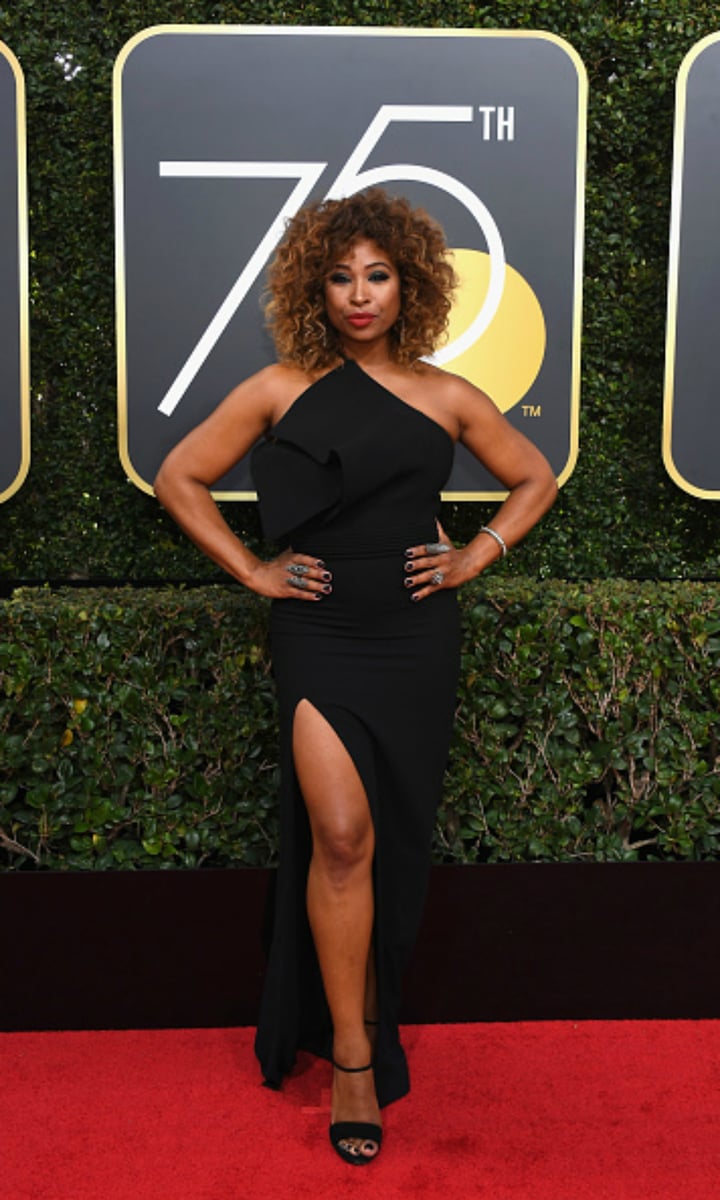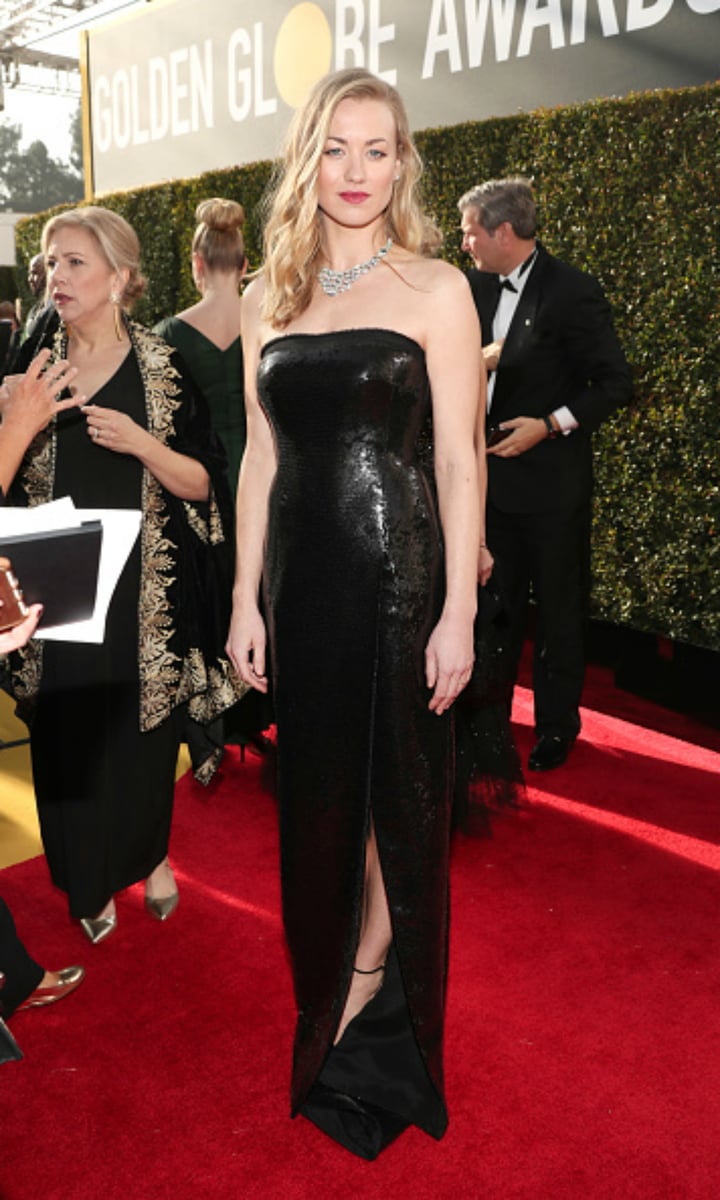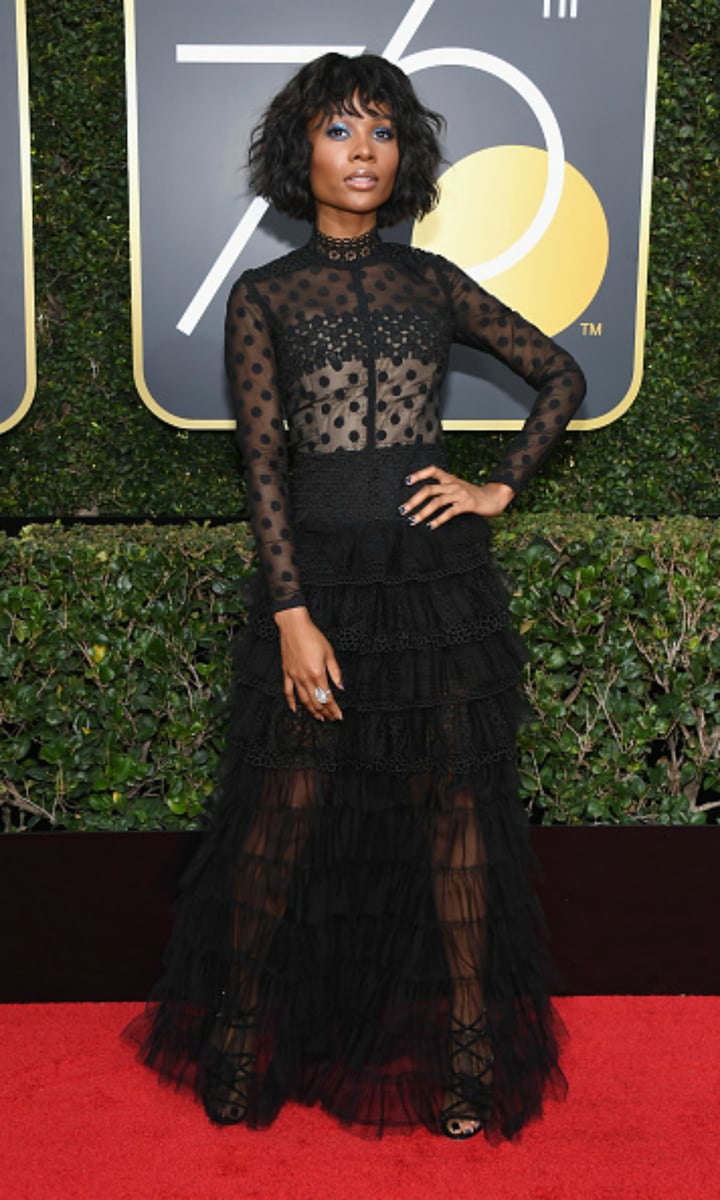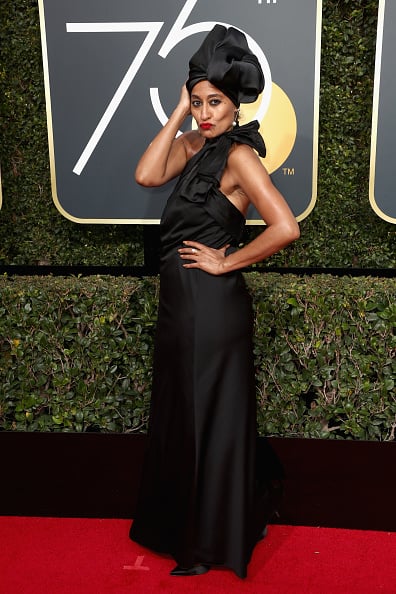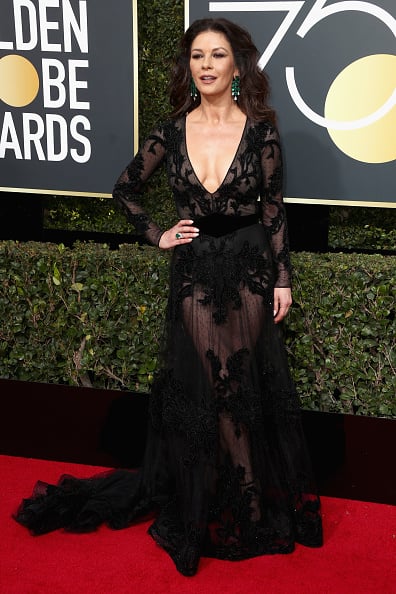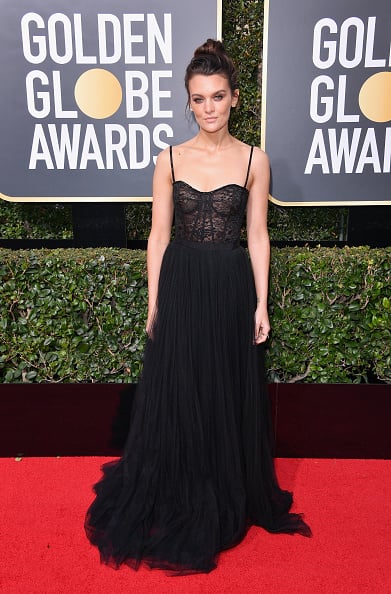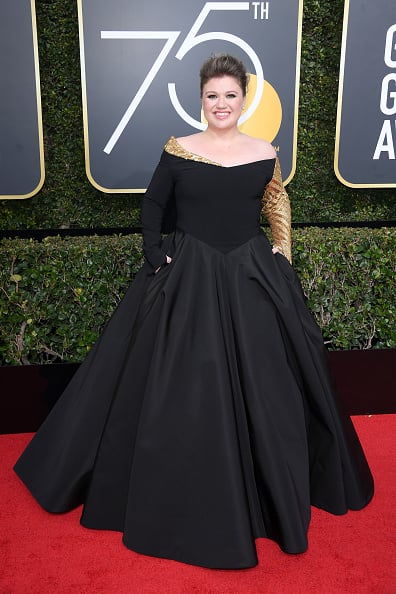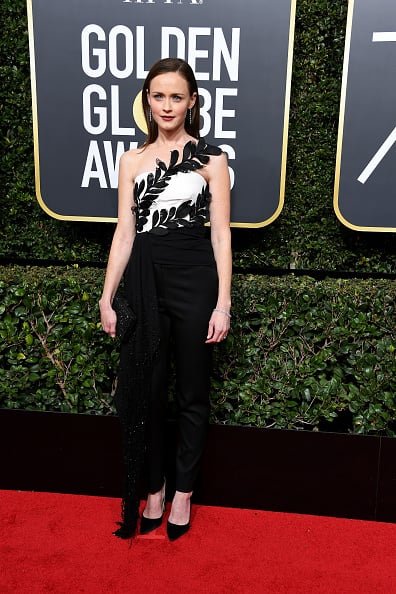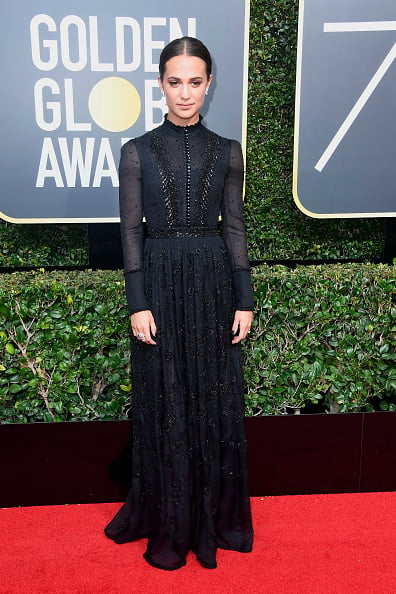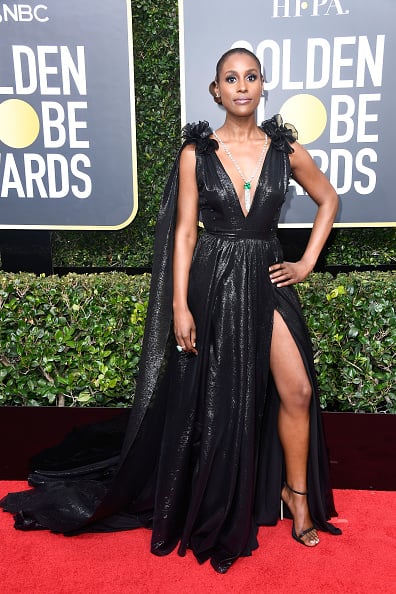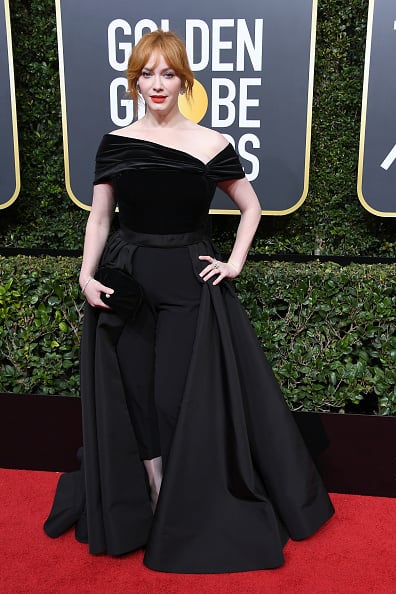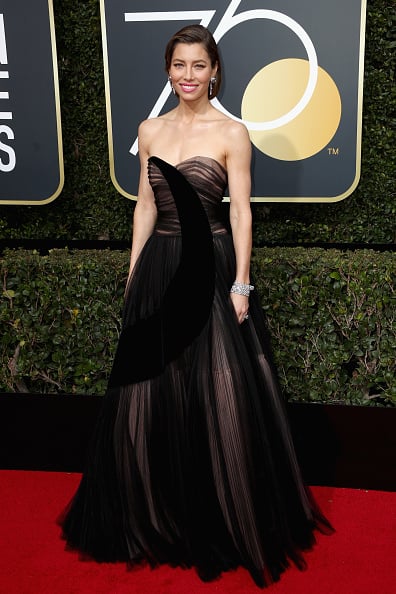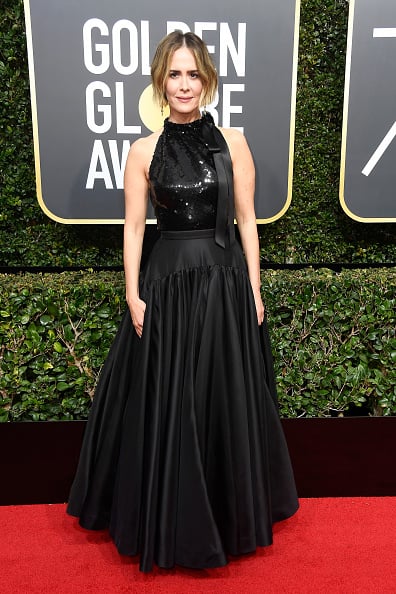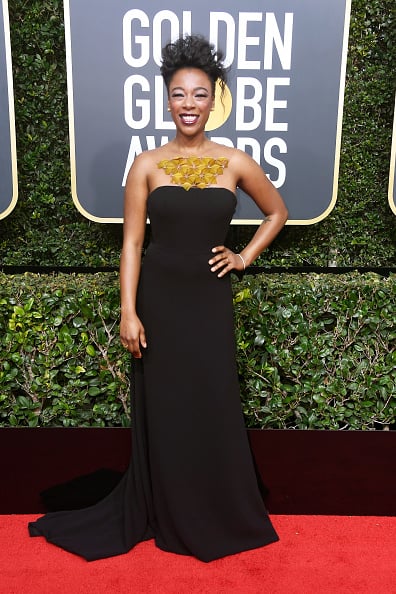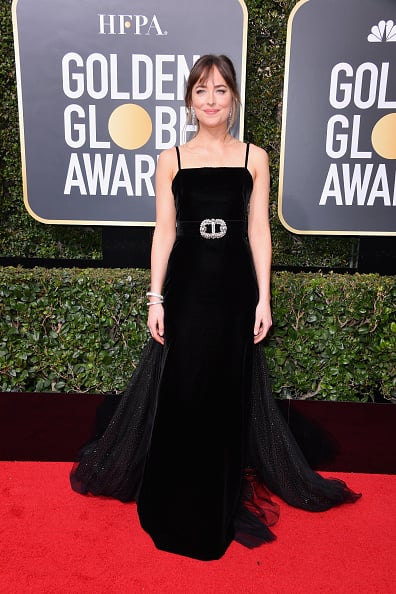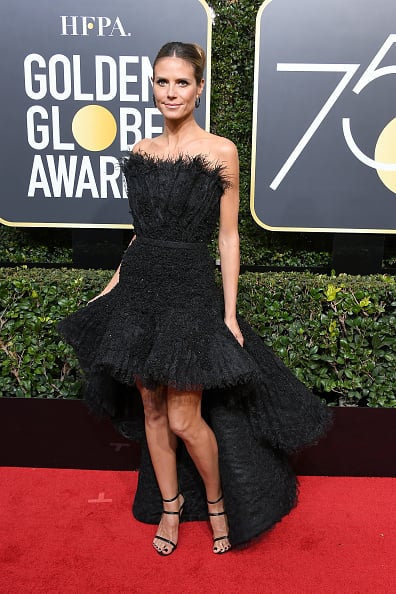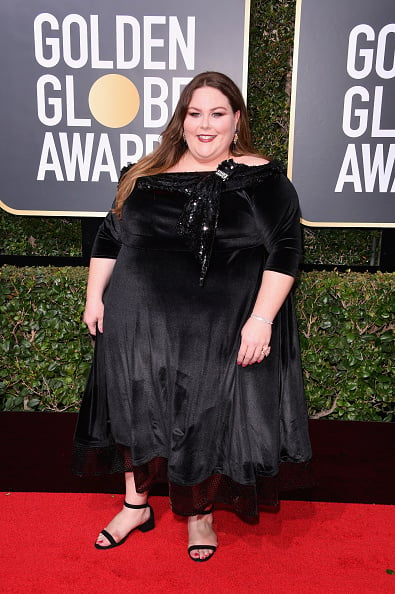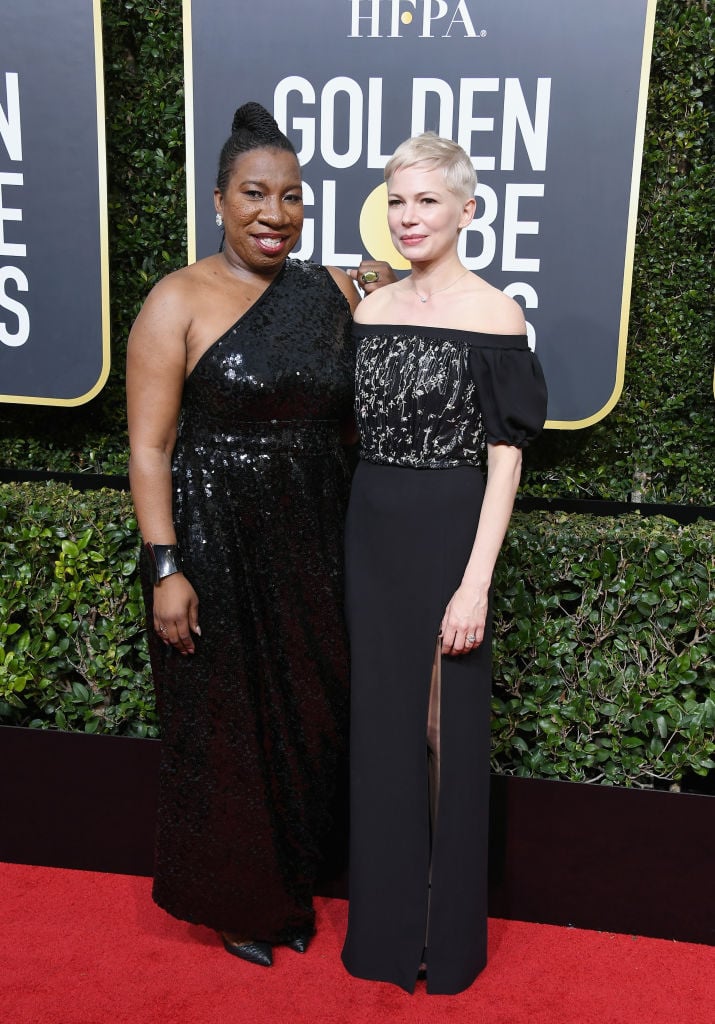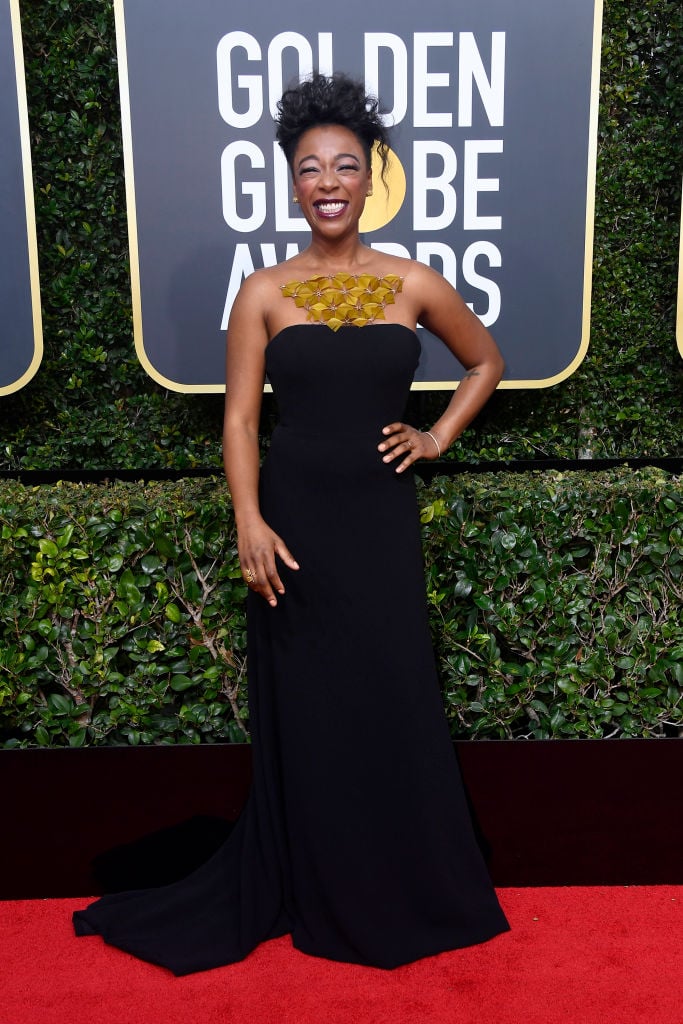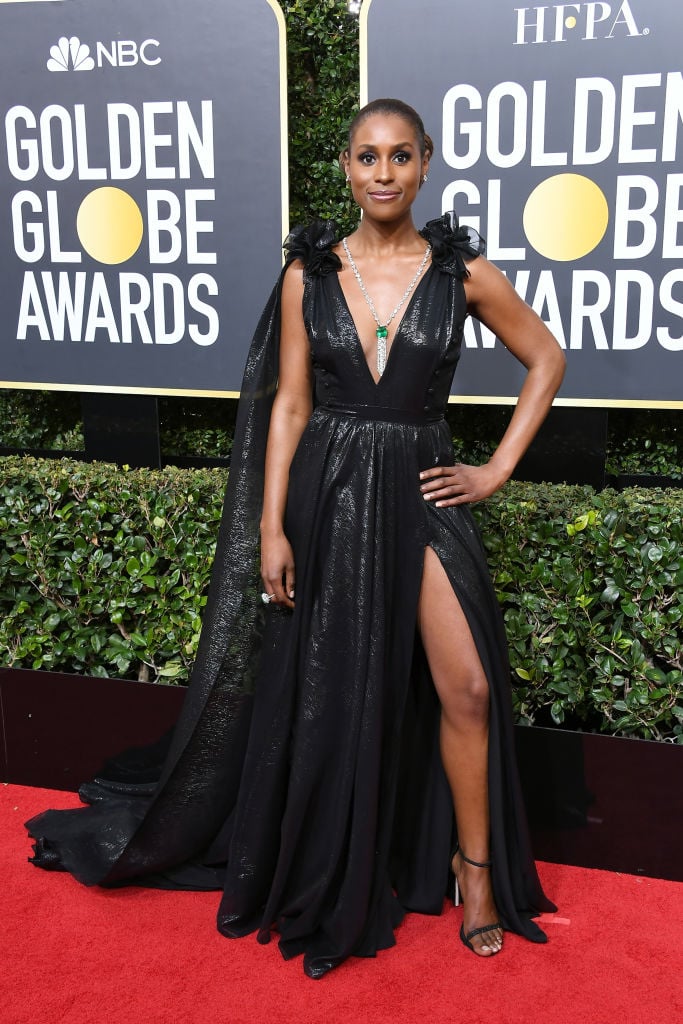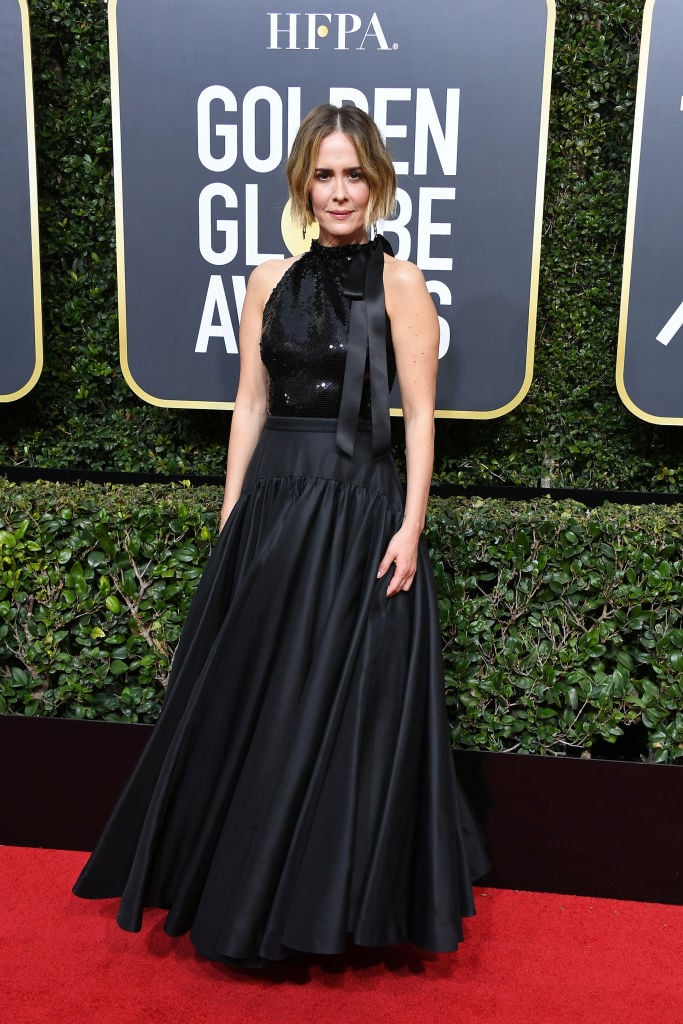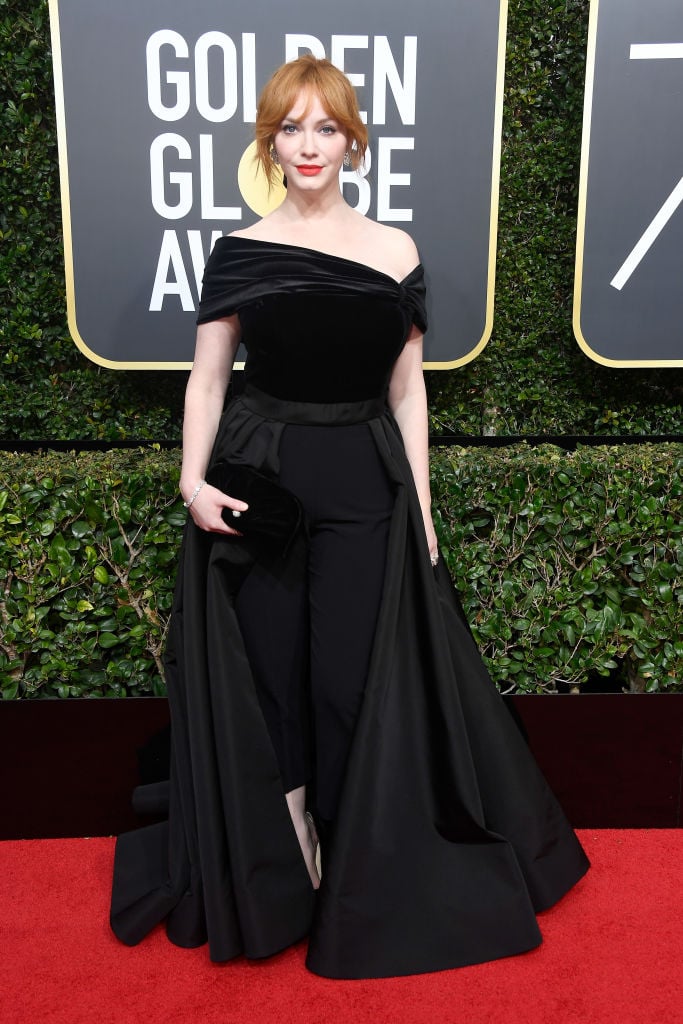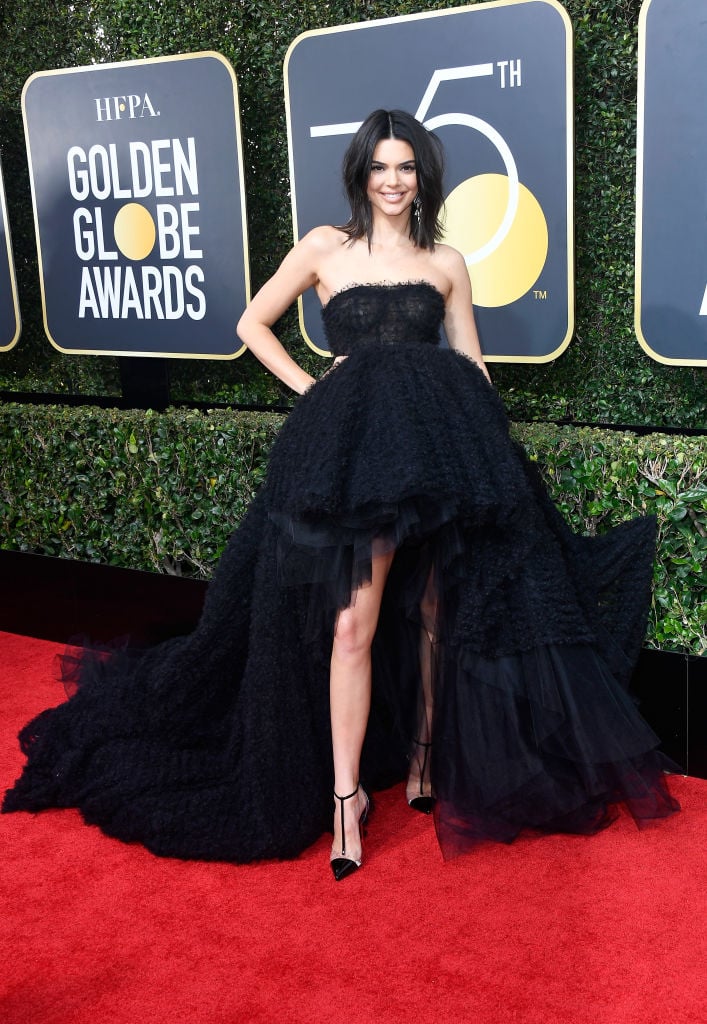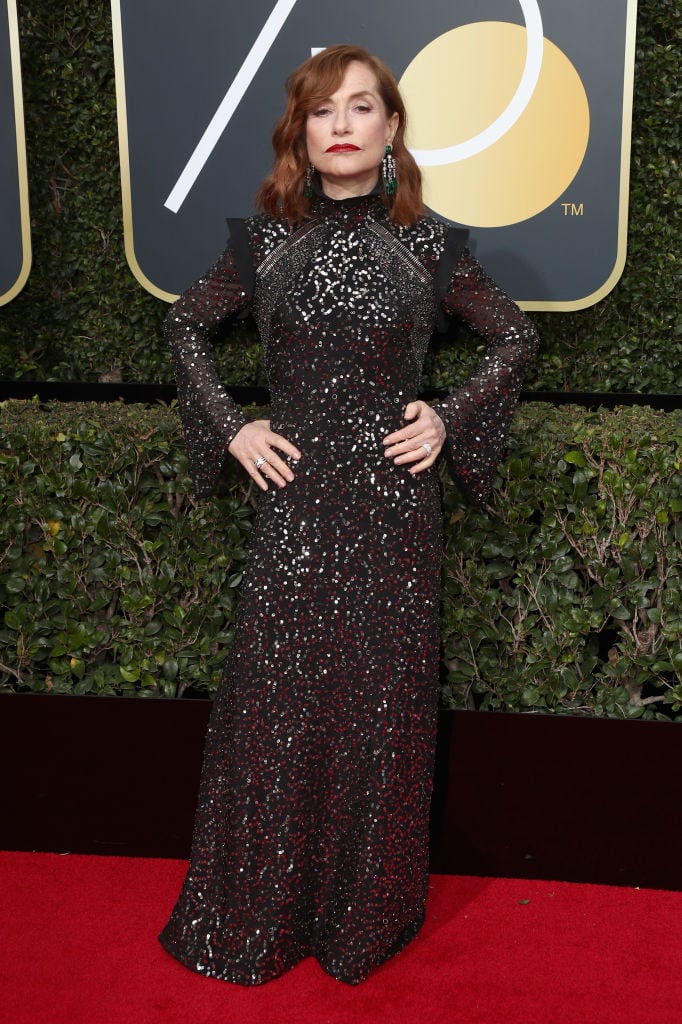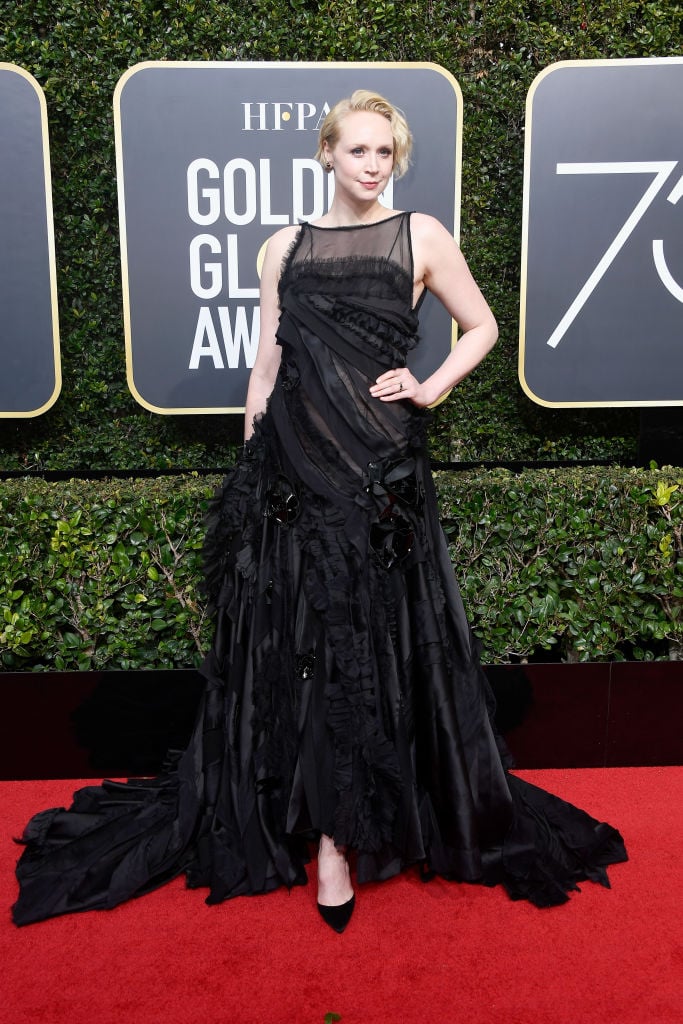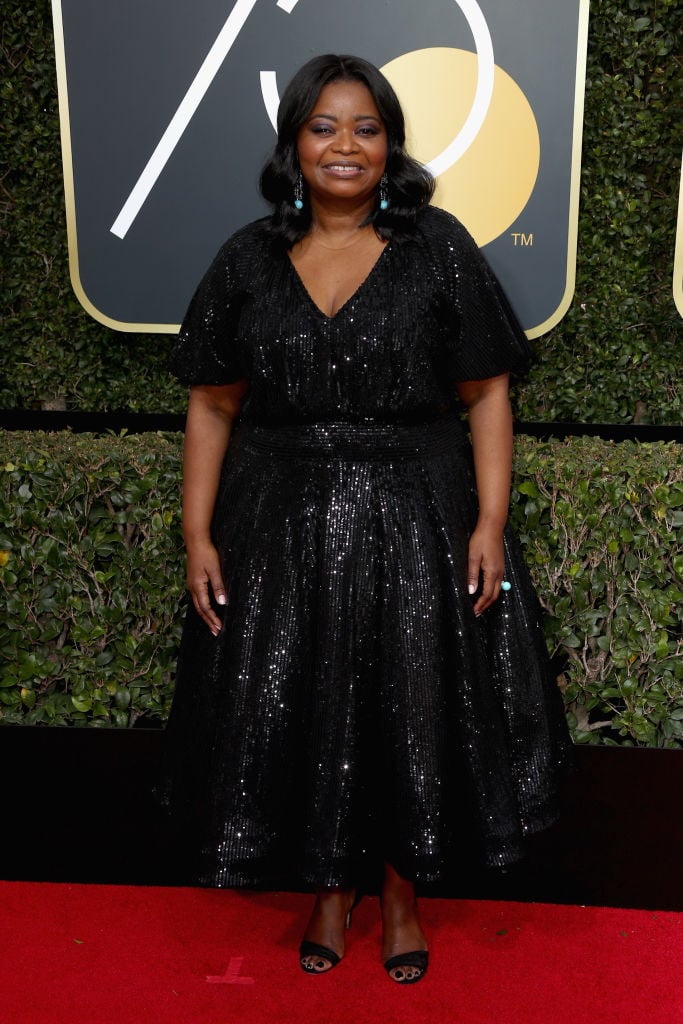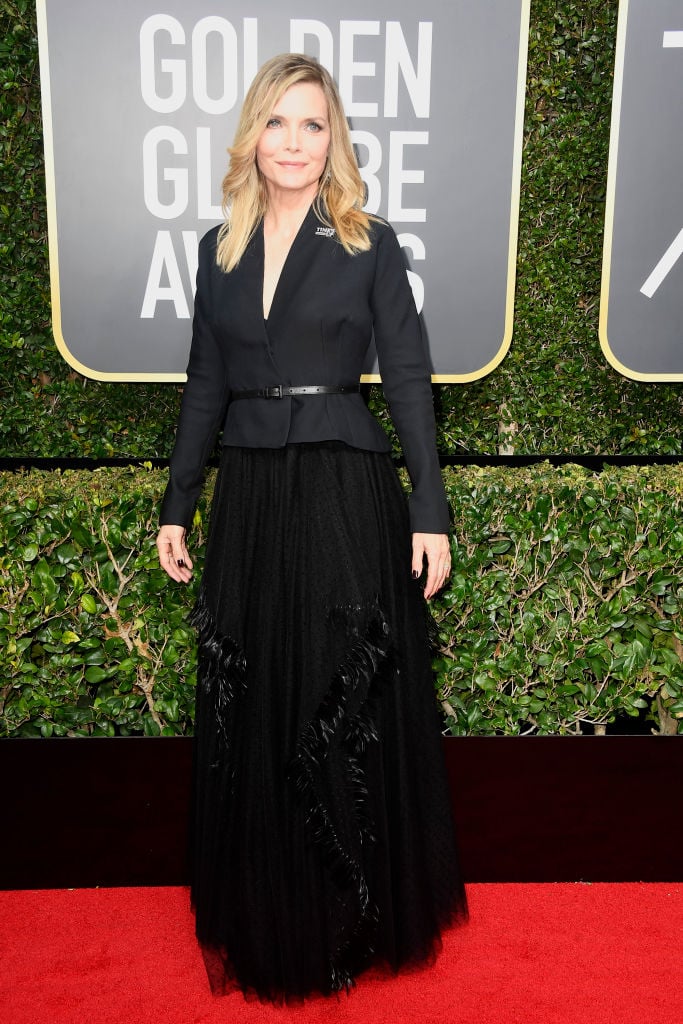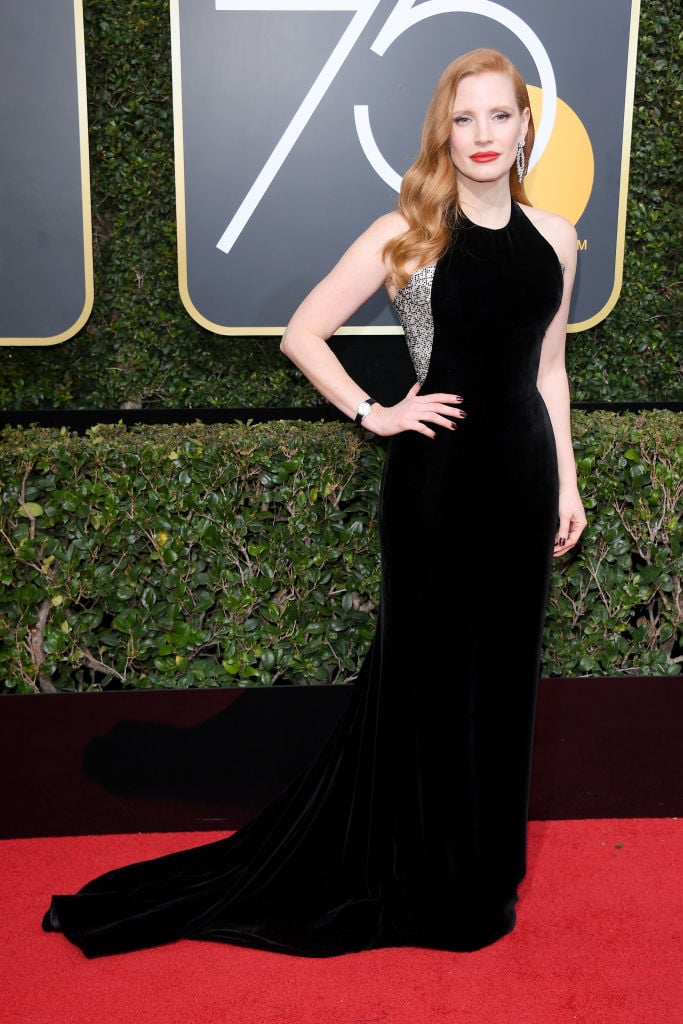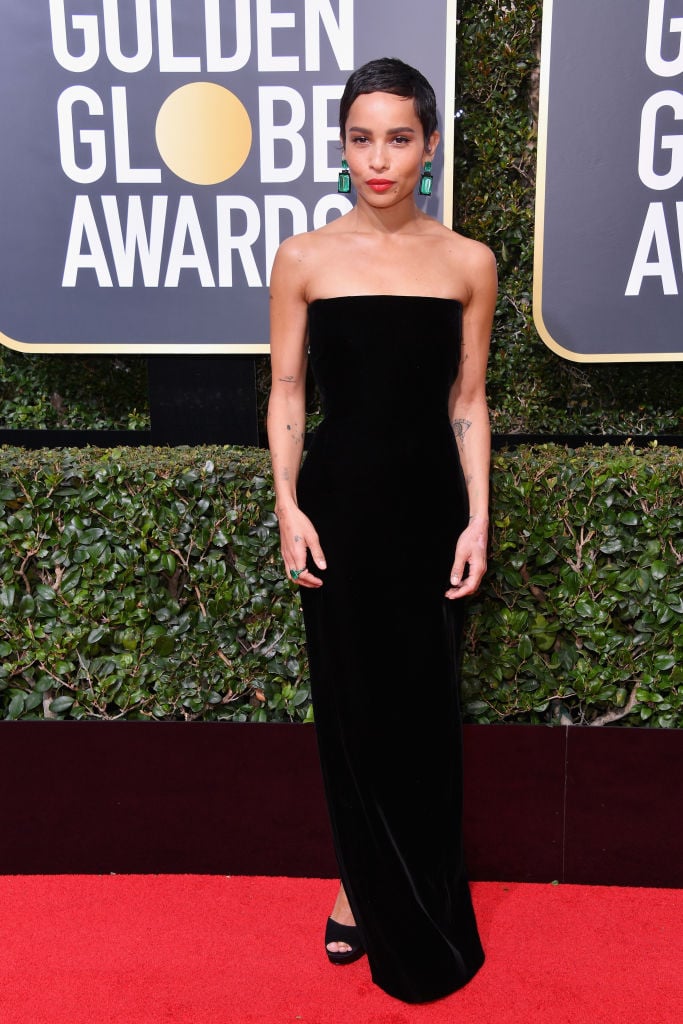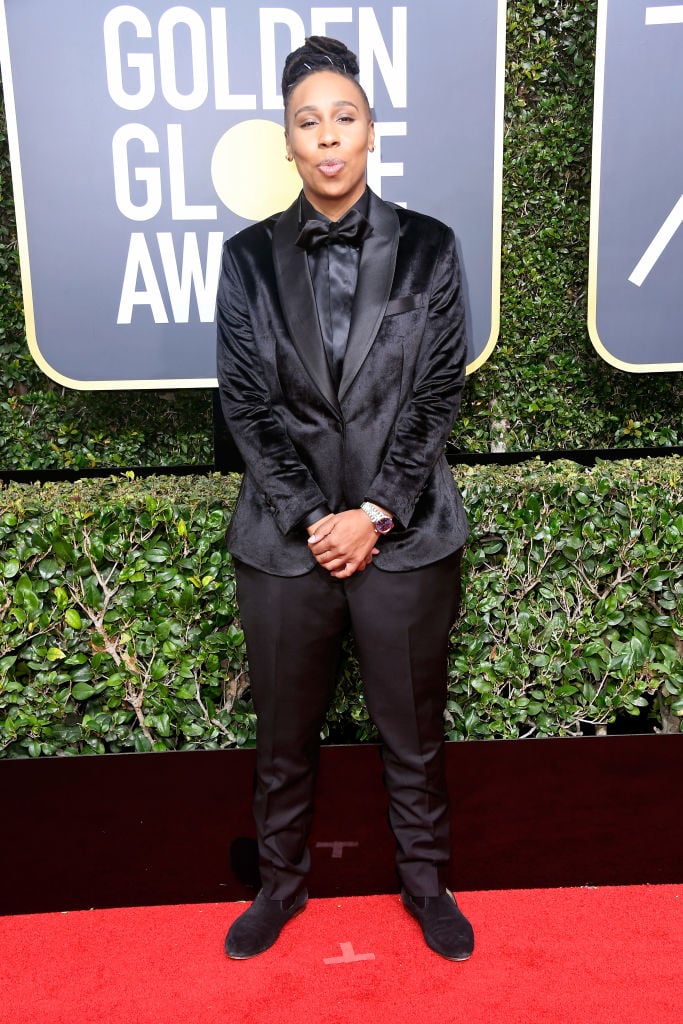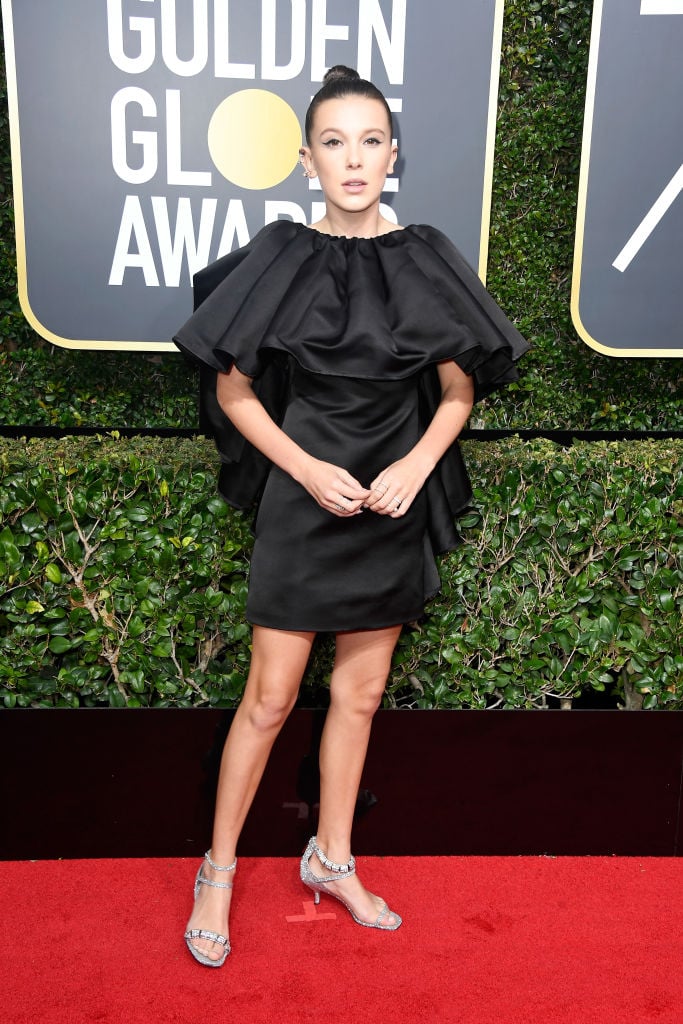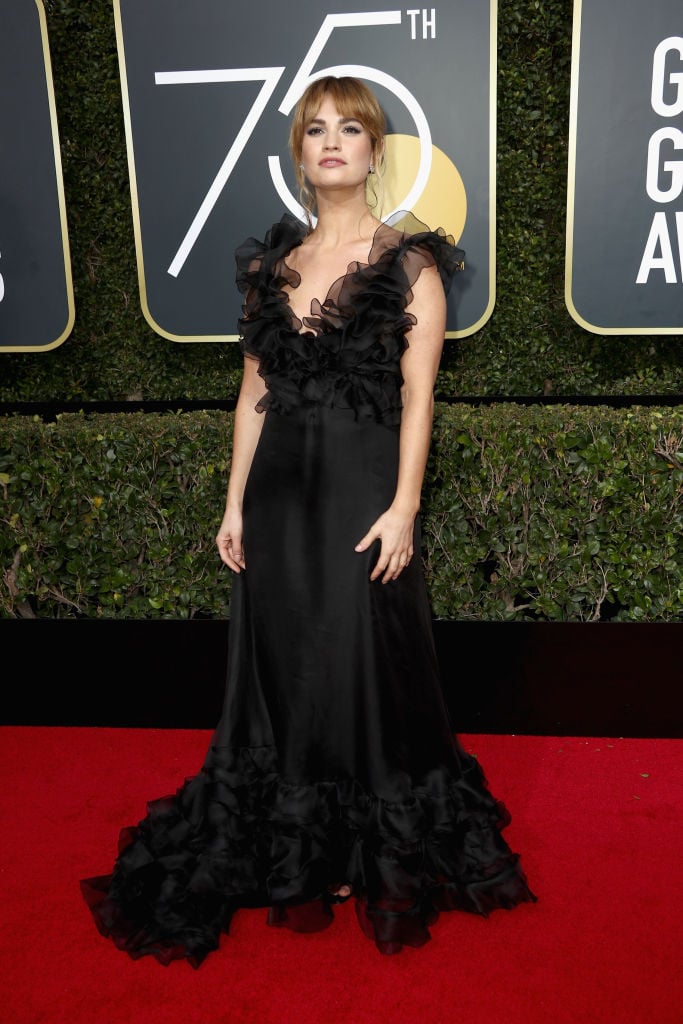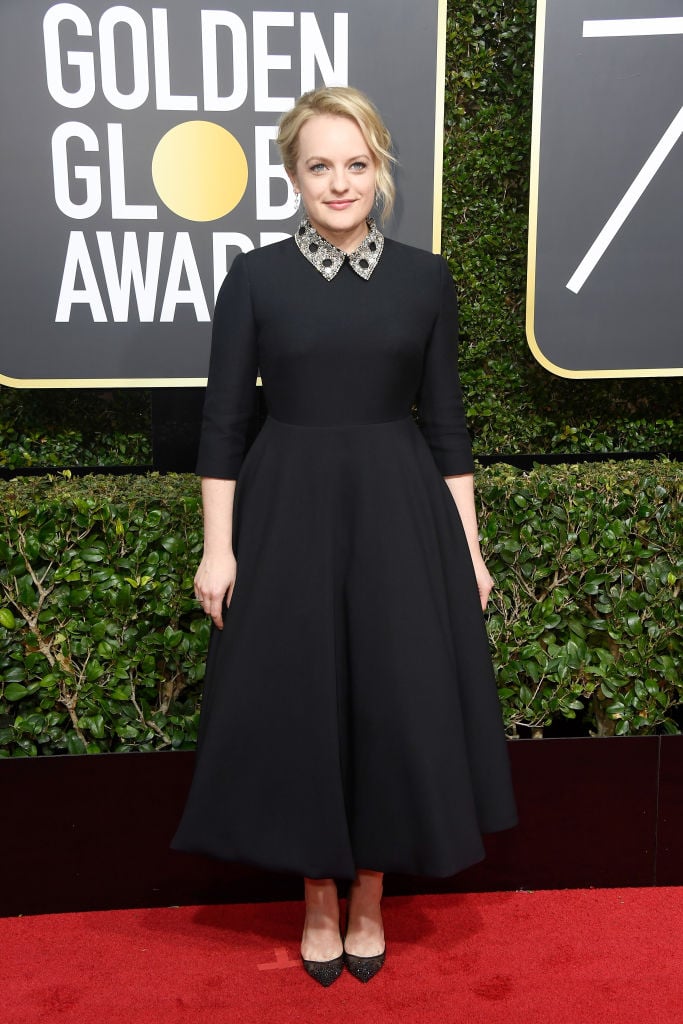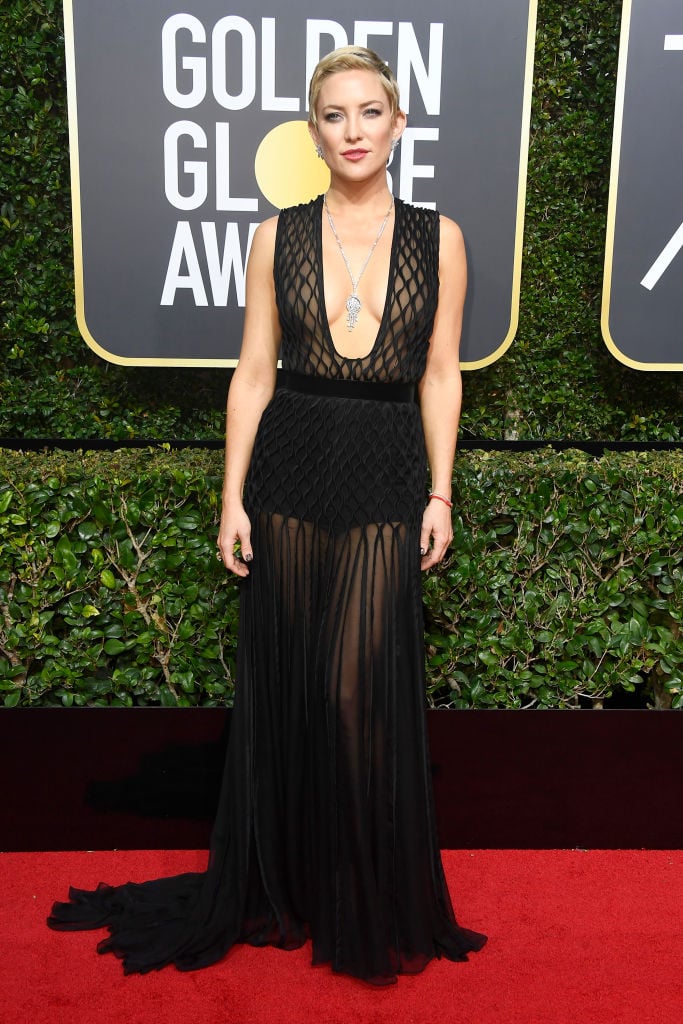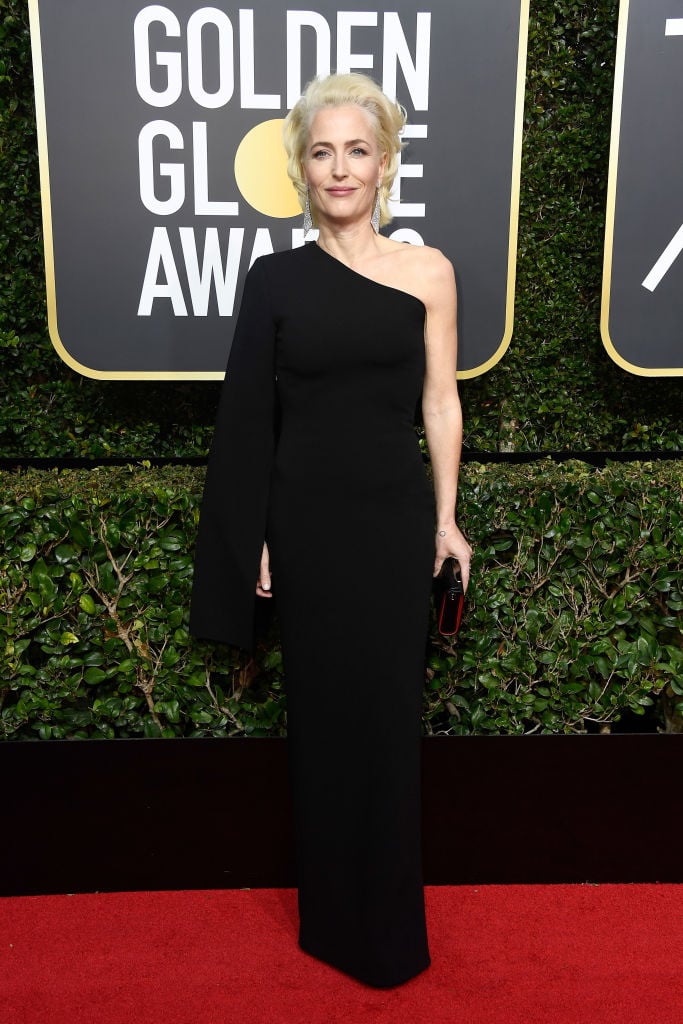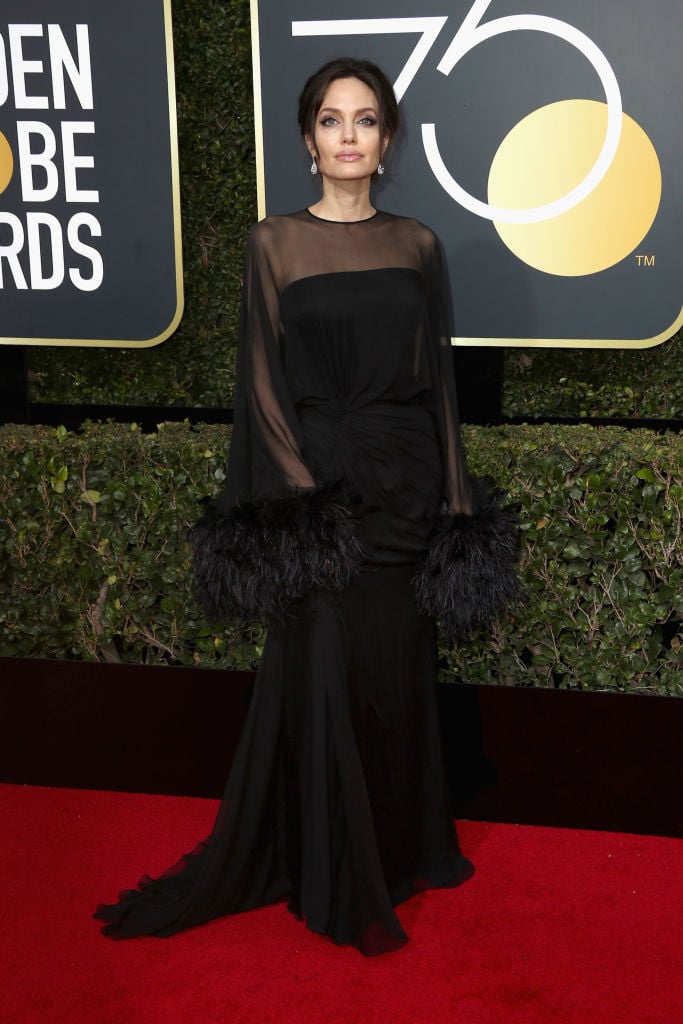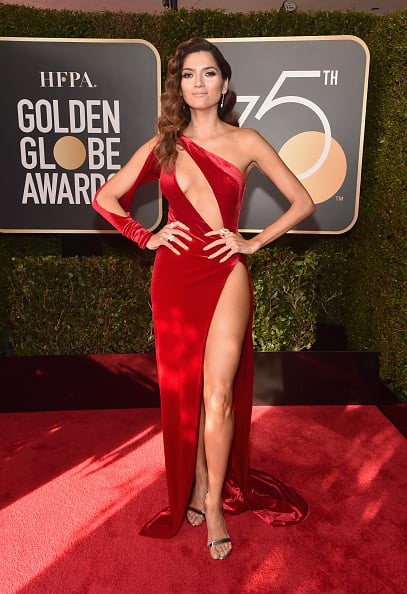 Everyone in attendance at the 2018 Golden Globes wore black – save for three people.
President of the Hollywood Foreign Press Association – the body which hosts the ceremony – Meher Tatna wore a red gown and matching overcoat.
She told Access Hollywood she wore red because it goes against Indian culture to wear black unless you're a widow in mourning.
She assured Vanity Fair she was "totally in solidarity" with the Time's Up movement.
Actress Blanco Blanco also wore a red velvet dress, with slashed detailing in the leg, chest and sleeve.
She told Refinery29 exclusively that she "love[s] red" but that doesn't mean she's against the Time's Up movement.
"I applaud and stand by the courageous actresses that continue to brake [sic] the circle of abuse through their actions and their style choice. It is one of many factors leading women to a safer place because of their status in the acting world. I am excited about the 'Time's Up' movement because true change is long overdue," she said.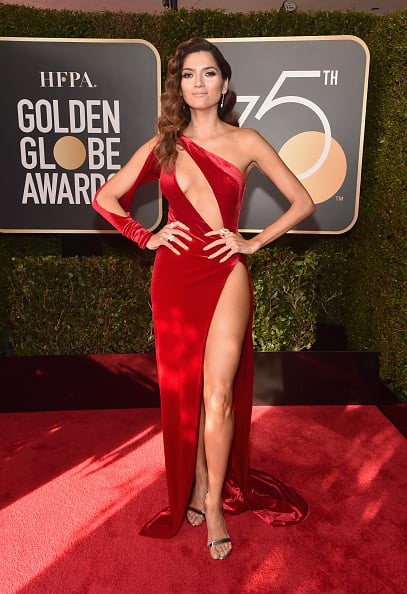 She was wearing the Time's Up pin sported by many attendees, both male and female.
The Showgirl 2 actress caused a stir at last year's Oscars when she appeared to accidentally flash her genitals due to her high cut gown.
The final attendee not to wear black was German fashion model Barbara Meier. Instead the former Germany's Next Top Model winner wore a pastel pink floral gown.
Oops, Barbara Meier (I don't know who this is) didn't get the black dress memo. ???? #goldenglobes #redcarpet

— Sharyn O. (@sharynesque) January 8, 2018
why is Barbara Meier not in black? #GoldenGlobes pic.twitter.com/b4R7YgdT2I

— Duc C. Nguyên (@DucCNguyen) January 8, 2018
Can't wait to hear what the ratings were. The red carpet looked like a funeral procession. Except Blanca Blanco. She saved the night. She came to dazzle. Jolie looked like a goth castle roamer. @goldenglobes #GoldenGlobes red carpet #goldenglobes red dress pic.twitter.com/aJGxPctTlx

— Marsha Peters (@MarshaPeters919) January 8, 2018
While some criticised those who ignored the blackout, others praised them for bringing colour to the red carpet.
What do you think? Tell us below.