There is something saucy about side boob, something retro about 'side vag' but a shot of one's pelvic region might take a while to catch on.
Actress Blanca Blanco suffered a major wardrobe malfunction while posing for photos on the red carpet of the 89th Academy Awards.
Blanco, who is known for her appearances in Teen Star Academy and Showgirls 2, attended the event in a yellow gown with wing-like shoulder detailing.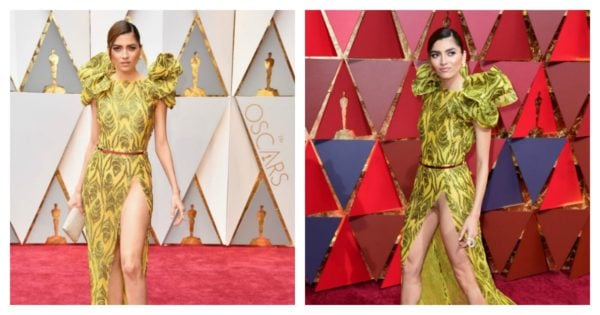 The outfit seemed flawless until the actress posed for photos while standing on her side and her dress slit came away from her body.
The side-view meant photographers captured her seemingly underpants-free look. It should be noted that many actresses wear modesty patches over their genitalia in order to pull off these kinds of 'nude' looks.