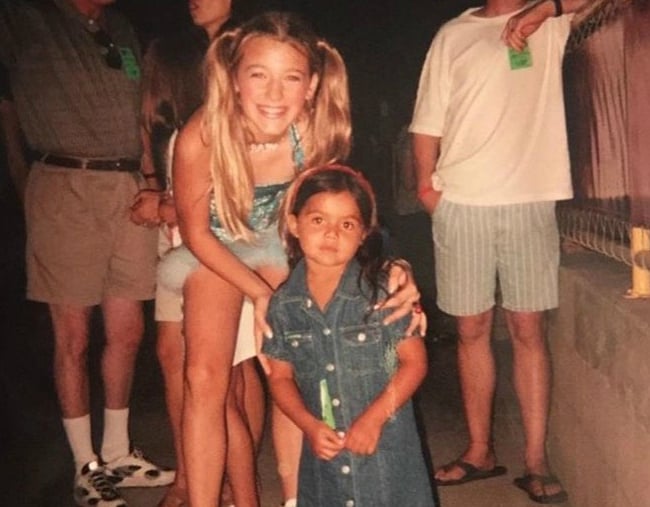 Blake Lively is a Spice Girls fangirl just like us.
The actress published a throwback photo on Instagram of herself dressed as Baby Spice at a Spice Girls concert in 1997, sporting Baby's signature pigtails and a pair of incredible platform shoes.
Blake discovered the photo, in which she poses with a young Bria Madrid, after Bria posted the photo on Twitter.
"Found a picture when I was 5 at my first concert. #SpiceGirls and took a picture with a girl dressed up as Baby Spice who I just realized now was @blakelively," Bria wrote.
Blake saw the Tweet and responded saying "My secret is out…" before uploading the photo to Instagram.
My secret is out… https://t.co/mFnEucJyHb

— Blake Lively (@blakelively) August 4, 2018
"Pretending to be someone else… since 1997 (Thanks @briaaamadrid for the photo of us at the Spice Girls concert. Sorry -not sorry- I tricked you into thinking I was @emmaleebunton)" Blake captioned her post.