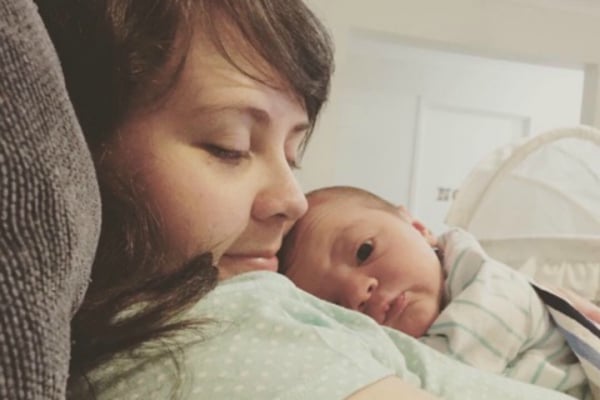 For Queensland's Rhiannah Pohlman, it's taken a long time to be able to tell her birth story without crying. But it's a story she wants to tell.
When Pohlman gave birth to her son Noah, she suffered a fourth degree tear during delivery. A fourth degree tear is the worst kind, going through the perineum, all the way from the vagina to the anal canal. Today, four years later, she's still suffering the effects.
"I deal with faecal incontinence and flatulence incontinence," Pohlman tells Mamamia. "It really disrupts your quality of life."
Mums and non-mums answer questions about childbirth. Post continues below.
She says on bad days, something as simple as a trip to the shops is too much for her.
"Trying to go shopping is horrible because it leaks and it's painful. If I have a lot of leakage that day and I'm walking around, it's basically like nappy rash."
The flatulence is a problem because it's "so taboo".
"I can't not fart, so trying to hold it in – because you want to respect people around you – that's difficult and it's painful. You get really bloated."
Pohlman also has a fistula – a hole between the vagina and rectum – which causes "poo leaking out the vagina sometimes".
"They say it's eradicated in developed countries, but I live with that," she says. "I'm surprised I don't get too many urinary tract infections or anything."
Pohlman didn't know much about the risks of tearing before she gave birth to her son. She was overdue, and was induced.
"That took three days, from being induced to having the baby," she remembers. "It was a very long process."