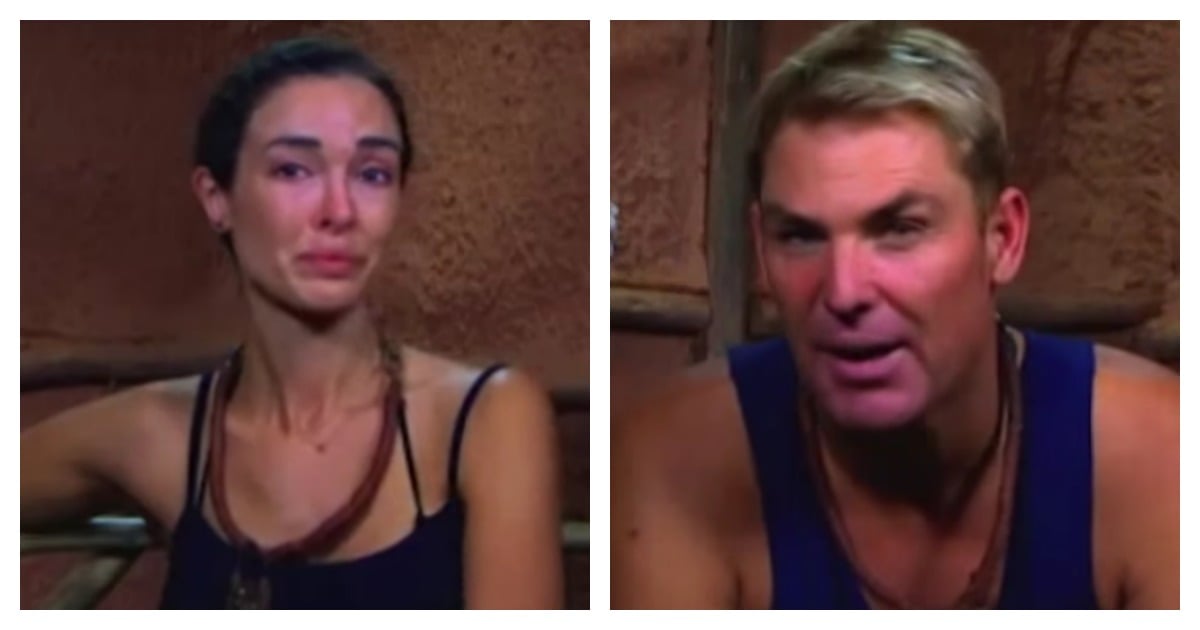 Shane Warne doesn't like women talking about farts.
He's made that pretty clear during his time in the jungle. Living in disturbingly close proximity to actual female celebrities, Warnie has had plenty of opportunity to espouse his opinions about how his female fellow celebrities behave.
"I'm not trying to be on my high horse here or a hypocrite," he says. "I'm not used to women or ladies speaking about farting or burping,"
Thanks for that insight into life chez-Warne, Shane, but Rosie Waterland has some thoughts on this. Especially since Warnie's recent criticism focuses on Laurina Fleur from The Bachelor Season 2 — Rosie's "accidental feminist hero".
And on this week's episode of Mamamia's TV podcast The Binge, Rosie lets rip. No, not like that. At all.
"Laurina was cooking beans, and she said something about the enzymes in the beans, and if you cook them for longer means you won't fart as much," Rosie says.
"And Shane Warne looked disgusted. Disgusted. And he was shaking his head… And because Laurina's amazing, she got all up in his grill, like WHAT?"
"His thing is, he doesn't think ladies should talk about things like that.