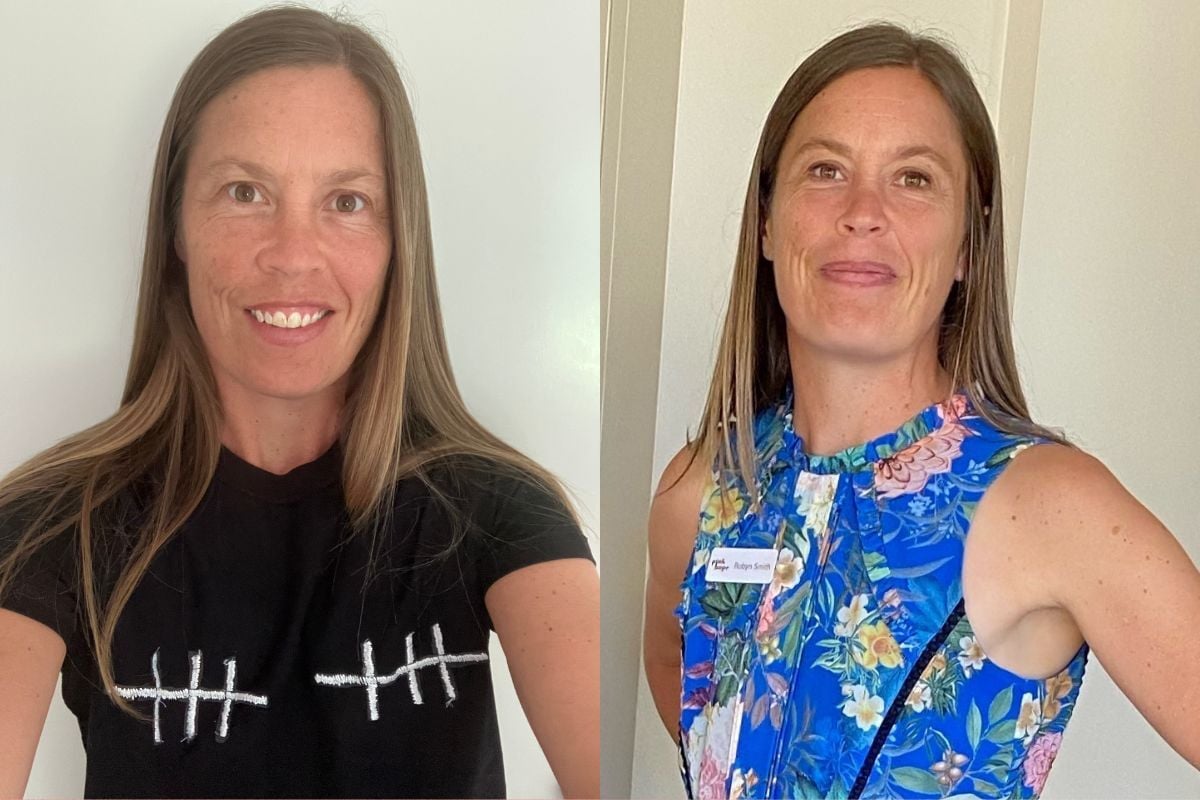 I am flat. As a surfboard. As a breastless woman, I don't conform to some of the stereotypical characteristics associated with being female… and it doesn't bother me.
My chest is flat after a bilateral mastectomy in 2019. I had this surgery because I carry the BRCA2 genetic mutation which puts me at high risk of developing breast cancer. My flat chest and I are not alone, not by a long shot. There is a passionate crowd of women in Australia (and indeed the rest of the world) who choose to go flat after breast surgery. We affectionately call ourselves 'flatties'.
For International Flat Day on October 7th, I want to open your eyes to our community of flatties and show you that we too are beautiful, healthy and happy in our decision to live the flat life.
While you're here watch, Inside Angelina Jolie's Double Mastectomy Decision. Story continues below.
Sadly, flatties often face challenges to achieve flatness (the flat equivalent of greatness).
Some women overcome cancer treatment and surgery, only to be faced with comments like, "Oh, you're one of 'those ones'," (aka women who choose to go flat). Other women are subject to unsolicited advice such as, "You'll look aesthetically unpleasing if you go flat." I know a woman who was talked out of going flat as she was being wheeled into her mastectomy surgery.