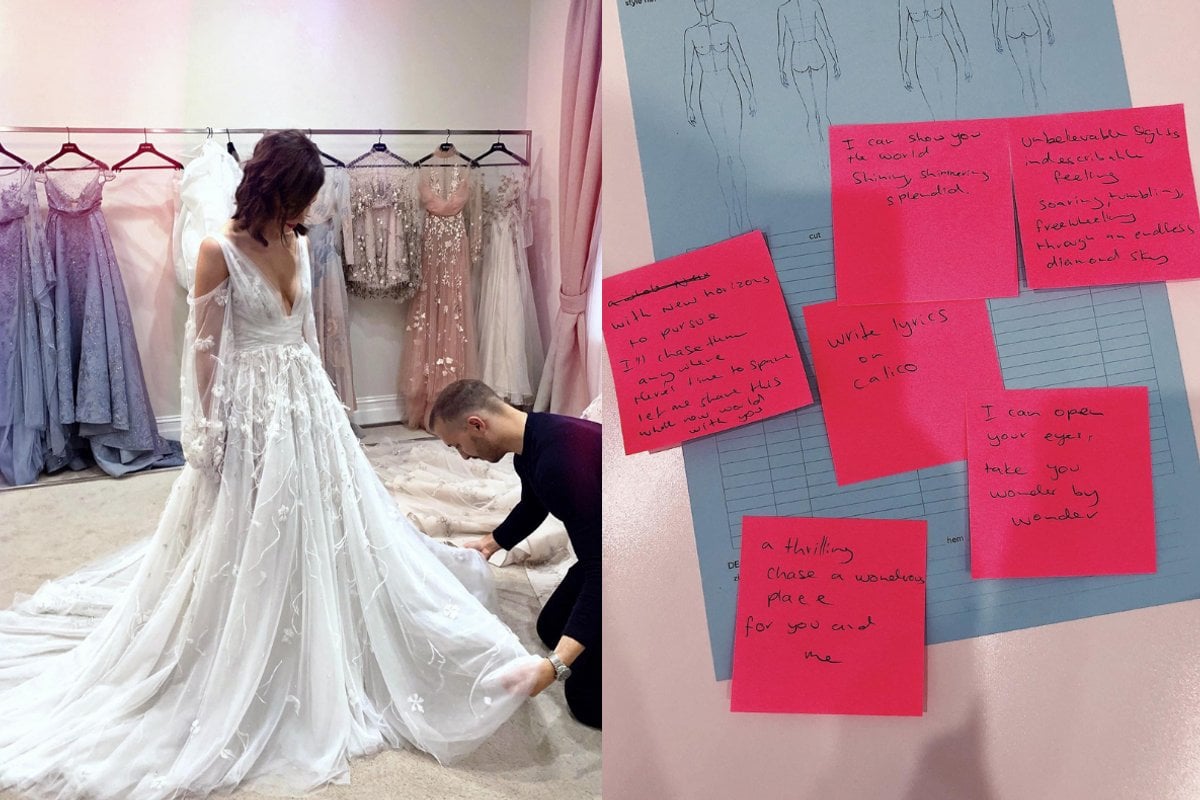 My husband and I were lucky enough to get married in the winter of 2019, a simpler time where COVID didn't exist and 'pandemic' was a word I would not be using in a sentence.
I can't imagine how difficult it must be for 2022 brides, with the added stress of having backup plans to reschedule, downsize or cancel their dream wedding. 
Wedding planning is already a stressful place, with a million elements to bring together and the pressure of social media on top of it all (for me, this was particularly true, as I was working full time in social media at the time of our wedding). 
Watch: The things people never say at weddings. Post continues below. 
We were married within seven months of becoming engaged, and as a perfectionist who regularly has a computer-crashing-amount of Google Chrome tabs open at one time, I was determined to make my planning as efficient and stress-free as possible. 
I embedded the following two things into my mind in order to achieve this, and I believe they are applicable to a bride pre, during, and post-COVID:
1. Advice I read in the very early days from a bridal mag. Be decisive; it's so easy to screenshot/save too many ideas and become overwhelmed with choice (as I mentioned, opening too many tabs is literally the story of my life so this was like, the most helpful and resonating thing I could have read).
2. The only thing that matters on your wedding day is that you get to marry your best friend! This was so true and helpful for me, that I held it close to my heart and put it in my wedding speech.
Yes, both of the above points are very important, but we all know the finer details are cool too. Below is my unconventional guide to the perfect wedding, with tips which are applicable whether your day will involve two or 200 guests.