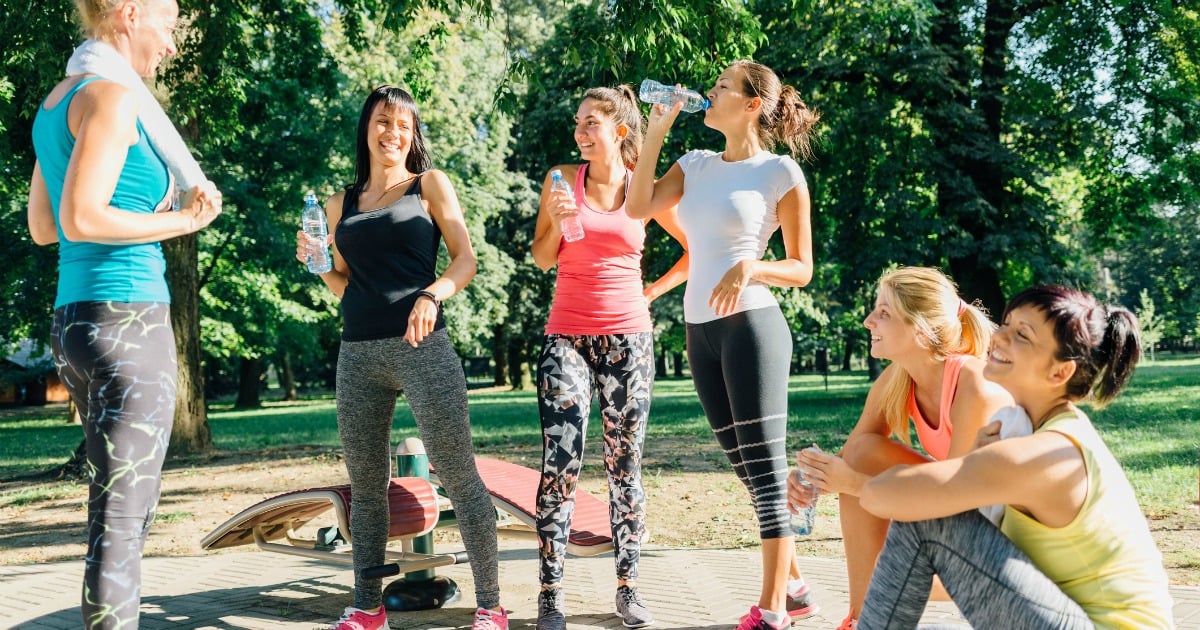 If you've ever had to unexpectedly run to catch a bus in a delicate, lacy bralette, you'll know that all bras are not created equal.
The same goes for sports bras.
What's suitable for a yoga class won't necessarily be up to the challenge of a bootcamp-style assault course.
Fortunately Triaction, the latest range of sports bras from Triumph, gets that when it comes to our boobs it's not a one size (or crop top) fits all situation. The result? A range of sports bras that cater to different types of workouts that have your back – and your boobs! – no matter what your speed or strength.
1. Bootcamp.
Whether it's your weekly cross fit class, a gym circuit or a Tough Mudder style course to really put you through your paces, the Triaction Extreme Lite sports bra from the Cardio Collection won't budge.
Its ultra-lightweight and wire-free design naturally contours the body without being restrictive, while the high neckline and non-moulded cups give it an impressive 77 per cent bounce control rating.
If its functionality weren't enough – it features a 3D powertech process which fuses multiple layers for all-round anti-bounce compression, extreme support and (above all) comfort. It looks good to, with on-trend mesh detailing that also assures moisture control. Sweat? Bring. It. On.