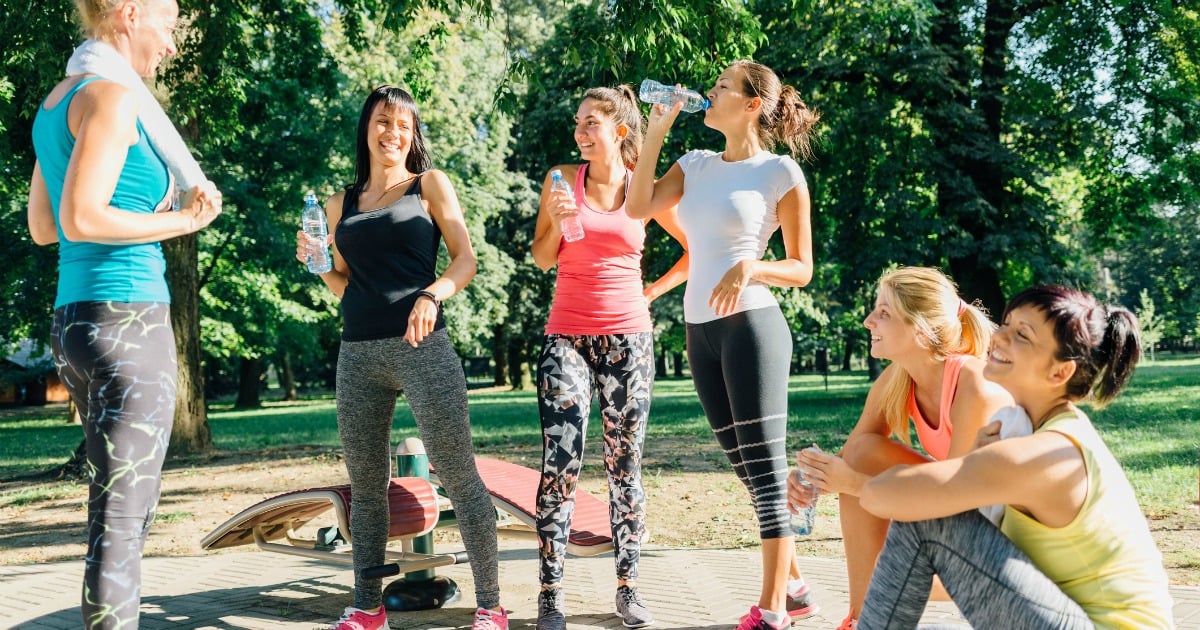 If you've ever had to unexpectedly run to catch a bus in a delicate, lacy bralette, you'll know that all bras are not created equal.
The same goes for sports bras.
What's suitable for a yoga class won't necessarily be up to the challenge of a bootcamp-style assault course.
Fortunately Triaction, the latest range of sports bras from Triumph, gets that when it comes to our boobs it's not a one size (or crop top) fits all situation. The result? A range of sports bras that cater to different types of workouts that have your back – and your boobs! – no matter what your speed or strength.
1. Bootcamp.
Whether it's your weekly cross fit class, a gym circuit or a Tough Mudder style course to really put you through your paces, the Triaction Extreme Lite sports bra from the Cardio Collection won't budge.
Its ultra-lightweight and wire-free design naturally contours the body without being restrictive, while the high neckline and non-moulded cups give it an impressive 77 per cent bounce control rating.
If its functionality weren't enough – it features a 3D powertech process which fuses multiple layers for all-round anti-bounce compression, extreme support and (above all) comfort. It looks good to, with on-trend mesh detailing that also assures moisture control. Sweat? Bring. It. On.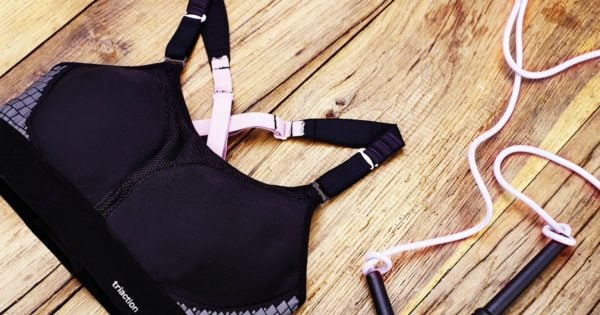 "The Triaction Extreme Lite sports bra from the Cardio Collection won't budge. Image: supplied.
2. Yoga.
The Triaction Racerback Twin Pack makes going to yoga twice as nice - because what better motivator is there than fancy new activewear? With contoured cups and a racerback finish, it naturally contours the body while the cushioned straps offer additional support.
Available in a mix of pretty seasonal colours, it's one bra you won't mind showing off.
3. Team sports.
From basketball to netball, hockey to footy, there's nothing soft about women's sports. Oh, except the Triaction Hybrid Lite bra. Offering a 74 per cent overall bounce control support rating (seriously, it's been tested at the United Kingdom's University of Portsmouth's world renowned Research Group in Breast Health), it gives great support up to a DD bust, feels light and remains comfortable while you're on the move.