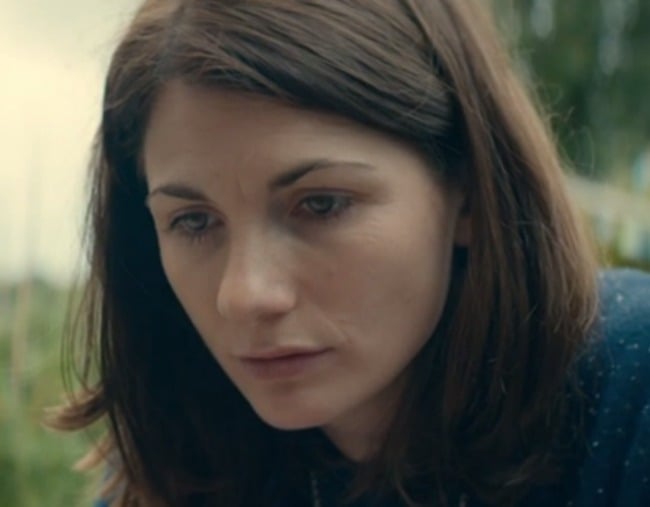 We begin with a shot of a young boy, not yet a teenager, looking over the edge of a cliff. It's dark, and he appears to be alone. The boy glances down – it's a long way – and we're acutely aware of the strong winds and the waves crashing on the beach below. It's ominous, it's mysterious, and it's the basis for the best crime drama I've seen in recent years.
When Beth Latimer (Jodie Whittaker) wakes up on a Friday morning, she isn't concerned that her 11-year-old son Danny (Oskar McNamara) isn't in his bed. He usually has an early paper run, and he typically leaves the house before anyone else is up. But when she arrives at his school's athletics carnival later in the morning, she learns that he never made it to school, or to his paper run. In fact, no one has seen him since about 9pm the night before.
Just as the panic sets in, Beth finds herself in her car at a standstill on one of the roads of her usually quiet town. Asking another woman about the reason for the traffic, she's told the police have found a body at the beach.
Those next few minutes – as a panic-stricken and terrified mother runs towards the beach, desperately hoping it's not her son she's about to find – set the tone for the gripping, raw and utterly believable story that follows. One where a family experiences the worst day of their lives, and must deal with the unrelenting trauma that follows, and where two detectives are faced with a harrowing crime that poses cruel challenges for them both.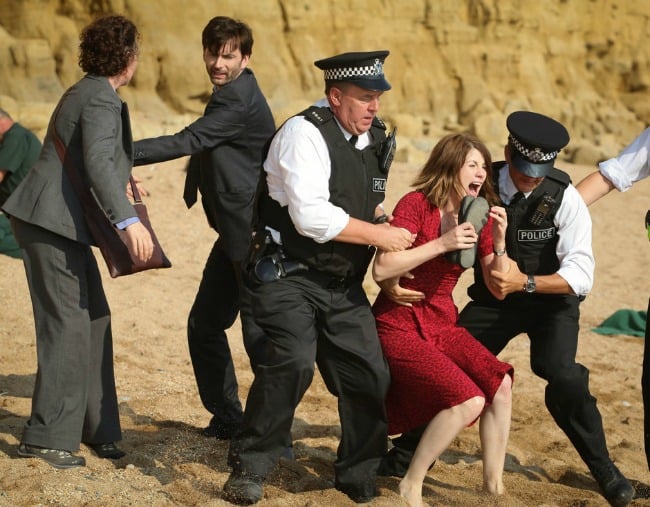 The first season of Broadchurch premiered in 2013, and received almost universal praise. It's been nominated for a BAFTA, was the highest rating drama of the year, and became a "national obsession" in the UK. In eight episodes, creator and writer Chris Chibnall draws viewers into the stories of multiple characters in a tight-knit community, as an unimaginable tragedy breeds suspicion and media attention no one is familiar with.