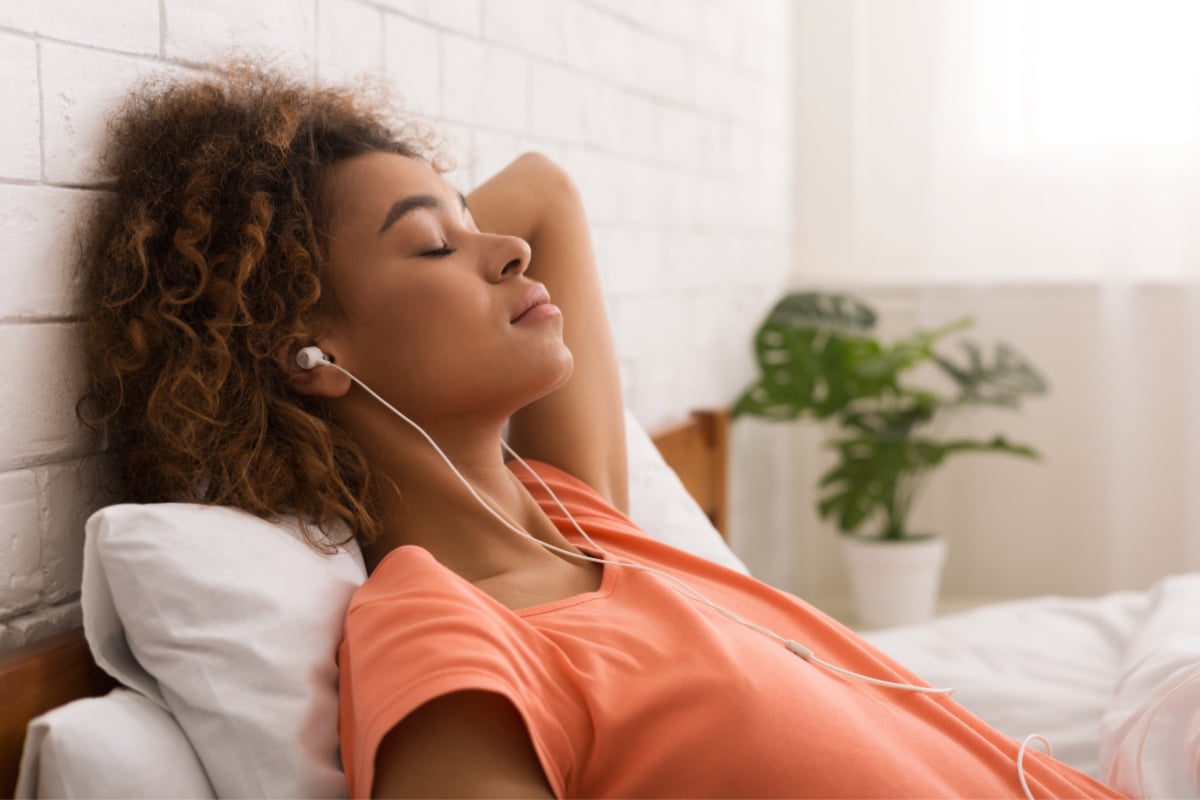 As self-isolation and quarantine increasingly become the reality for more Australians, amid the coronavirus pandemic, we've suddenly all found ourselves with more time.
So whilst we all practice our social distancing, perhaps listening to podcasts is just what we need to feel comforted.
Whether they offer us an escape by talking about finding happiness or they discuss the big events of the week in a way that isn't totally frightening, podcasts can be some of the best company.
Here are all the podcasts Mamamia staff members and readers have recommended for while we are stuck at home.
Chat 10 Looks 3
Chat 10 Looks 3 is a podcast by ABC journalists Annabel Crabb and Leigh Sales. They talk about books, television, radio, movies, food, politics and more.
Alone: A Love Story
Alone: A Love Story is a memoir by Michelle Parise about love and heartbreak; she takes listeners through the journey of divorce and coming out the other side, alone.
The Health Code

The Health Code is hosted by popular fitness influencer 'Sarah's Day' and Kurt Tilse. They talk about all things health, fitness, lifestyle, relationships and building your dream career.
How To Fail With Elizabeth Day
How To Fail With Elizabeth Day is a podcast that celebrates when people fail. Each episode, a new guest shares their failures and what they learned from it.
Oprah's SuperSoul conversations
Oprah Winfrey's podcast sees the legendary television host interview an interesting person each episode as they explore the deeper meaning of the world around them.
Mamamia Out Loud
Mamamia's bi-weekly podcast, hosted by Mia Freedman, Holly Wainwright and Jessie Stephens, discusses absolutely everything from pop culture to politics.
Listen to our most recent episode here, in which they discuss the COVID-19 crisis. Post continues below.