Tell us a bit about your business. How did it start and what does your Ladystartup do?
My business, Loving Loudly, is a gift box business aimed at people and their loved ones who are struggling through mental health issues in both a home and hospital setting. Our gift boxes are aimed at giving the receivers tools and gifts to keep them busy. I came up with the idea after suffering through my own mental illness and after receiving a lot of chocolate and flowers. I felt like there was a better way to give and receive support.
What were you doing before you went into business for yourself?
I have been a stay at home mum for nearly ten years, prior to that I worked as a beauty therapist.
What made you want to start your own business?
I've never really thought about starting my own business but I saw a need in the way in which we communicate, destigmatise and show support within the mental health community. I wanted to give back to the mental health community as a thank you for supporting me in my mental health journey, but also find good in my disease.
How did you come up with the name?
Funnily enough, I came up with the name after seeing a meme saying we should love loudly. It clicked immediately in my mind and there was no other name that fit as cleanly as this.
Describe the staff/ownership structure of your Ladystartup. 
My staff include me, myself and I. However in busy periods I have a great village that volunteer their time, if not to help with Loving Loudly to help with my family and keeping the household running. On the IT side of having an Ecommerce business, I have an amazing husband who enjoys building websites and programming new and initiative ways to make my website easier and more accessible.
Did you require investment to start your business? Where did that come from?
Yes and no. I have personally invested into the business and am growing Loving Loudly slowly to reduce the drawdown on our household cashflow.
Listen: Is our constant quest for happiness making us sad? (Post continues after audio.) 
What kind of advice did you get before you started and from who?
I am part of an amazing online group of business women who without their advice and recommendations my start up time would have been twice as long. Whether it was the best courier company, or the best way to advertise, product ideas or just seeing these women all just like me start from nothing but a great idea, they gave me the confidence to believe in my product.
What's the single best piece advice you got?
"Be confident, be smart, work hard and know your worth" was always droned into me growing up by my parents. I was always supported in my endeavours growing up and it has really helped shape me into the person I am today.
What's the one bit of advice you would give yourself if you were starting again?
Stop procrastinating, you have a great idea. Believe in it as much as everyone else does and believe in yourself.
At Mamamia we have an expression "flearning" – failing and learning. What have been your biggest flearnings since you have started your business? 
Time management. I waste five hours a day doing something that could have taken one hour. I'm yet to fully learn from this failing however I know it is there and am working on it.
Scroll through to see more from Loving Loudly.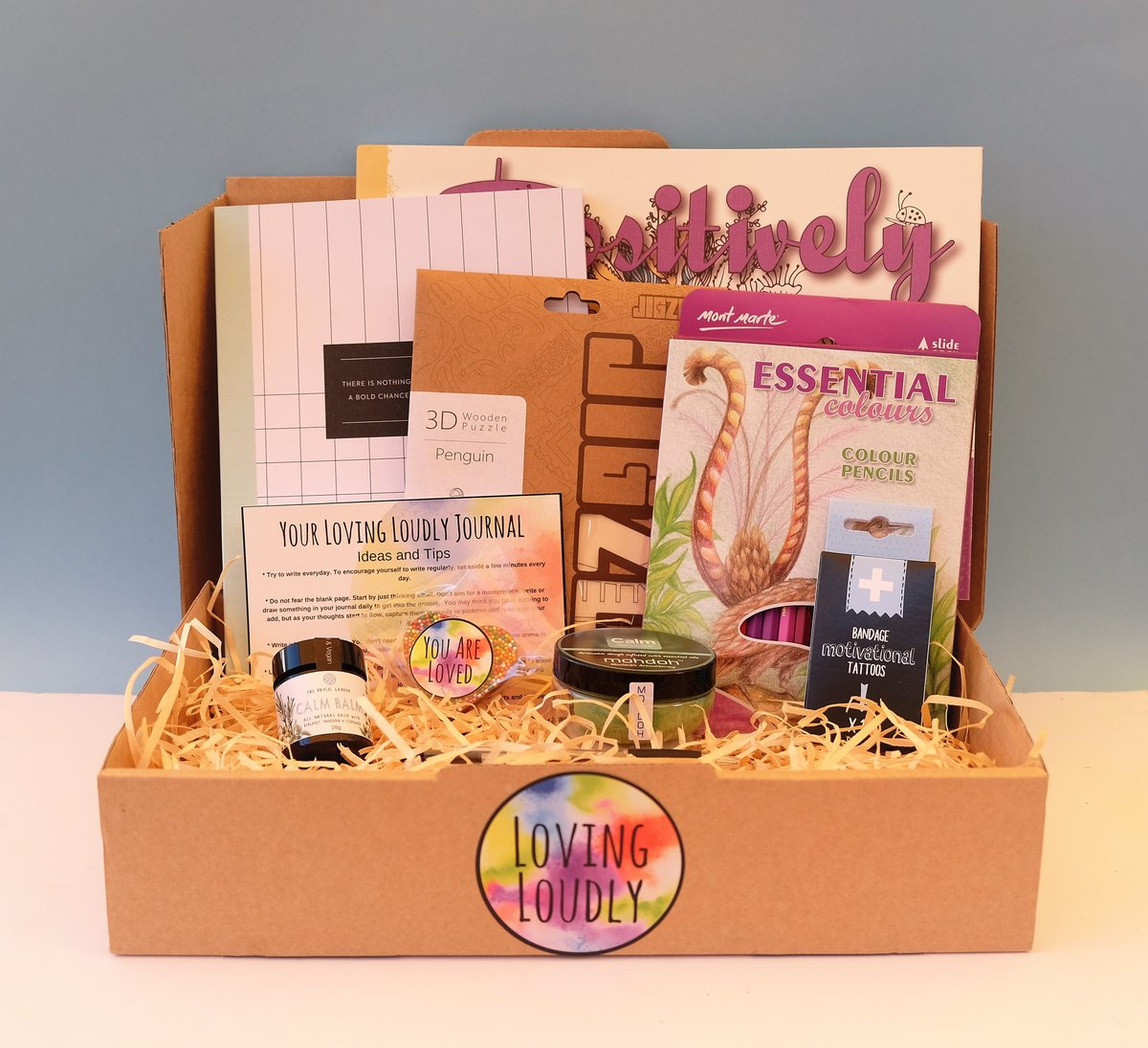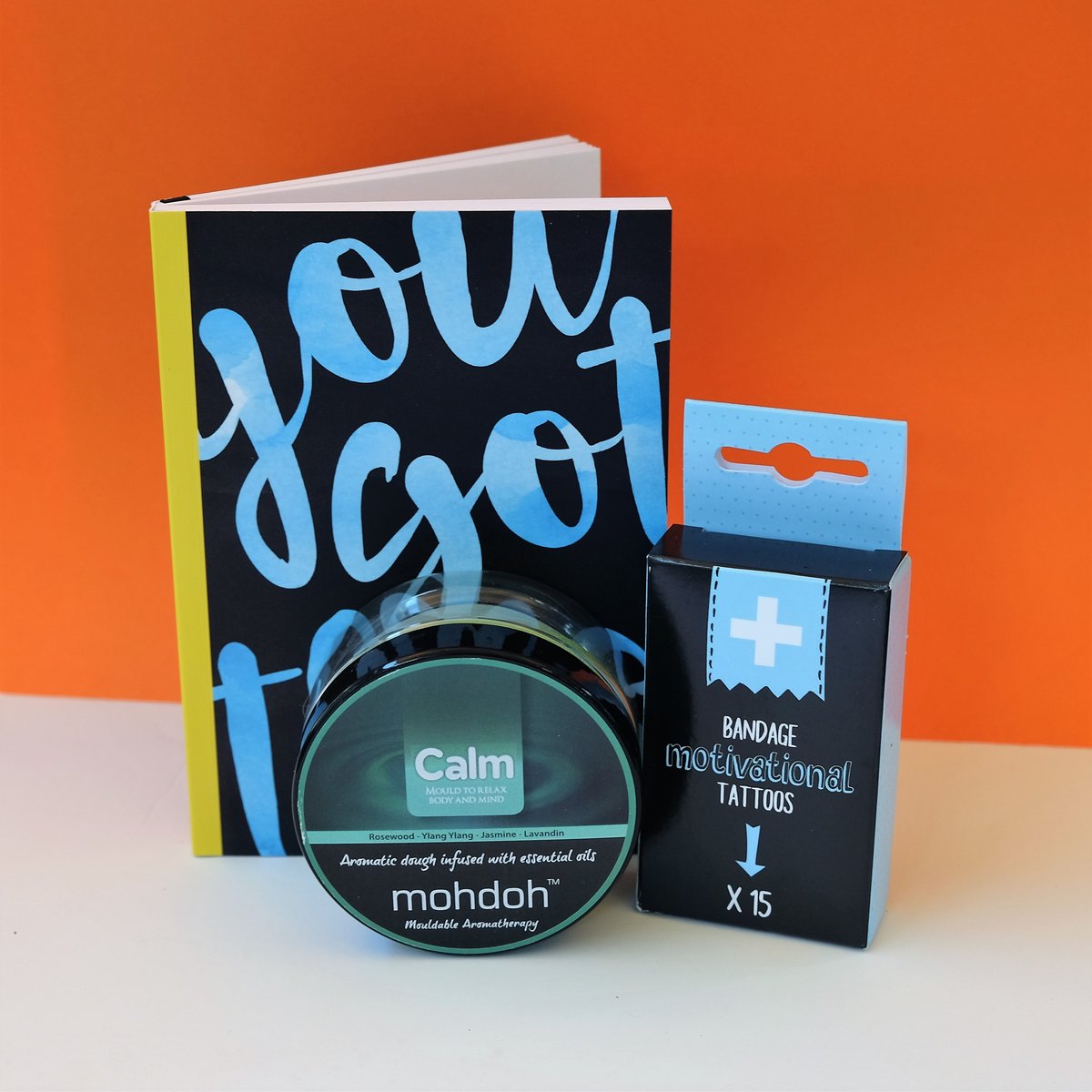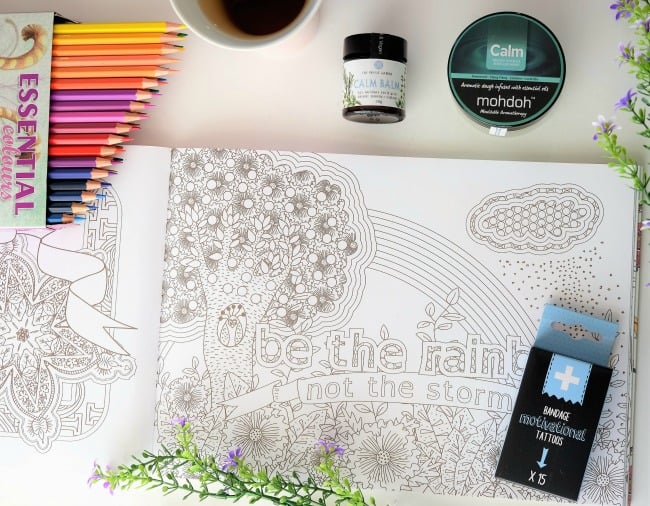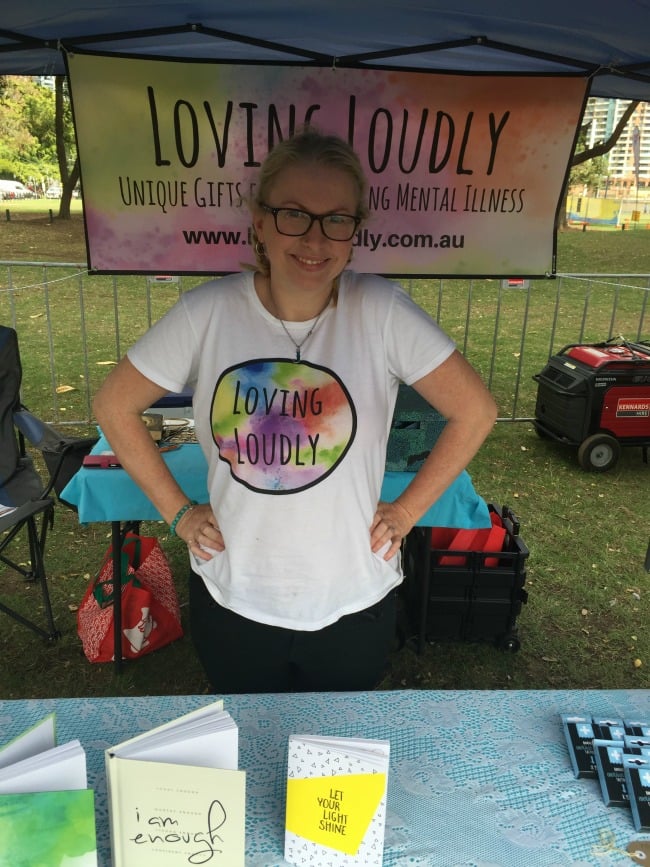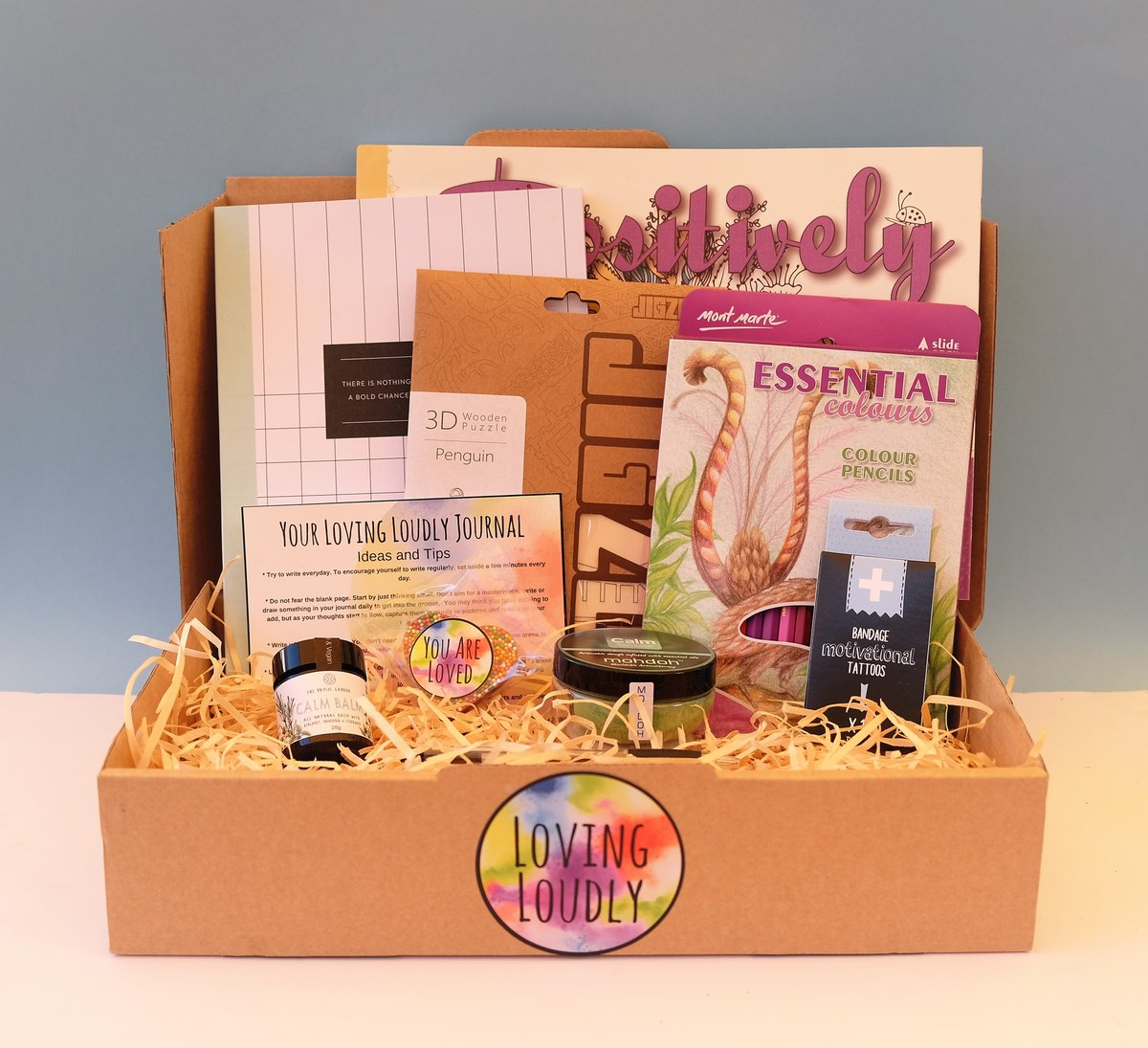 What is the smartest thing you've done since starting your business?
When I first started Loving Loudly, I contacted Belmont Private Hospital (where I was a patient). That was the best decision I made, they believed in my message and supported me and my business. They were the first hospital to stock Loving Loudly, and have continued to support me. To engage the hospital I had to also deal with my fears and the support they provided gave me the confidence to commit myself to the business knowing I was on the right path for me.
Are there any pieces of technology or software, apps or systems that have made it easier to do what you do?
Facebook is an amazing tool if used correctly. It can reach thousands of people every day, and helps get my message out to people who really need it.
What do you do when you're feeling like you're in a hole emotionally (or financially)? How do you handle those 'deep-trough-of-pain' startup moments?
There have been many times a pillow fort has been built and I hide in there until I can cope with the world again. Business and mental illness is a really hard mix, however Loving Loudly makes me feel like I have a purpose, and keeps me going. Sometimes I need to call my besties/family for a good rant, or cry on my husband's shoulder, but it's usually only momentary, and I put my big girl pants on and get on with the job, because at the end of the day, no one else is going to do it for me.
How many hours a day do you work on your business? Has this changed? How do you manage your time?
I manage my time poorly. I spend every moment I'm not rushing around being a mum on Loving Loudly. I usually go to bed around midnight most nights as I find it's easier to do my paperwork when the house is still. I would say at least 6 hrs a day is spent on Loving Loudly, but it changes depending on how many orders I receive. Being a stay at home mum and working from home is a hard mix, but I'm still learning and finding that having designated 'work' time is best for our family.
What are your non-negotiables? 
My non-negotiables would be my kid's events. I love being lucky enough to work from home with my kids, however when there is a school concert, sports day or getting an award on assembly, I always make sure I've gotten all my work done prior so not to miss out.
What's the biggest misconception you had about starting your business – how is it different to what you'd imagined?
I wish I spent most of my time packing gorgeous boxes and sending them off to their new homes, however it's only about 10% of my workload. Being a sole trader, I am the content writer, media and communications officer, admin officer, product developer, CEO and even the cleaner, it's tough and sometimes totally boring, but I wouldn't have it any other way.
Tell us about your proudest moment.
Every day my husband gets a frantic call from me telling him I'm having a heart attack, he's learnt to ignore my overly dramatic emotions, however when I hear of how my products have helped someone or given them joy, my heart feels like it is literally exploding. I don't have a stand out moment, as each person has a different story on how my boxes have helped them or their loved ones. The business side makes me proud however seeing how something I've done has helped someone else, makes my heart soar more than words.
What does your personal life look like? Who are the important people in your life and work?
One word – Chaos! I have three young boys, a dog, a lizard and a husband (in that order). We are always running late, forgetting something or missing a shoe. We love loud, live loud (neighbours can vouch for that) and sing loud. We are surrounded by an amazing 'village' of friends and family, who all have allowed us to crash tackle into their lives, and couldn't get rid of us even if they tried. My mum, my grandmother, my sisters and besties have really pushed, inspired and built me up so that Loving Loudly can be the best it can be. They are the first to let me moan and groan, and the first to turn up to help when I need it most. However MVP will always go to my hubbie who works tirelessly on my webpage, and continues to support and believe in me and my sometimes crazy ideas.
How much sleep do you get every night?
Sleep? Never heard of it. Depending on my mental state at the time, it can fluctuate between 4 and 9hrs, less when I'm manic and more when my depression starts rearing it's ugly head.
What can you recommend to women who might want to get their own hustle going?
Find out what makes you or your product unique and make that your angle. Competition is rife in business so finding something that will make you stand out is a must.
Do you have a mentor? Who do you go to for help and advice now?
It all depends on what area of help and advice I need, at the moment I don't have a mentor, I have just gone with my gut. However as we expand, I'm starting to reach out and look at different avenues in which to seek help.
You can see more from Loving Loudly  at their website, Facebook or Instagram. For more information on mental health, or to seek help for yourself or others visit Beyond Blue, or call Lifeline at 13 11 14. If you have a #LadyStartUp or want to recommend one for us to cover, drop us an email: [email protected]